The iconic filmmaker said as much before Wednesday's New York City premiere of "Killers of the Flower Moon," which reunites the duo for the sixth time. In the movie, based on a nonfiction book of the same name, DiCaprio portrays a potential accomplice in the murders of Osage Nation members.
"He has range, and he keeps growing, Scorsese told ET. "He also has a lot of courage, and I know he'll go to places that other people might pull back from. ... Working with him over the years, he's been growing as a person — he's maturing from a young kid to a young man."
Scorsese continued: "And so, as he changes in life, he's changing on film."
"He saved me," DiCaprio told the Deseret News during an interview to promote "Shutter Island" in 2010. "I was headed down a path of being one kind of actor, and he helped me become another one. The one I wanted to be."
That fruitful relationship has drawn parallels to Scorsese's alliance with Robert De Niro, which resulted in cinema classics including "Taxi Driver" (1976), "Raging Bull" (1980) and "Goodfellas" (1990) — and now continues with "Killers of the Flower Moon."
The upcoming crime drama, adapted from David Grann's 2017 book, centers on real-life FBI investigations into dozens of Osage Nation murders in 1920s Oklahoma. The victims notably owned land overflowing with oil before being killed.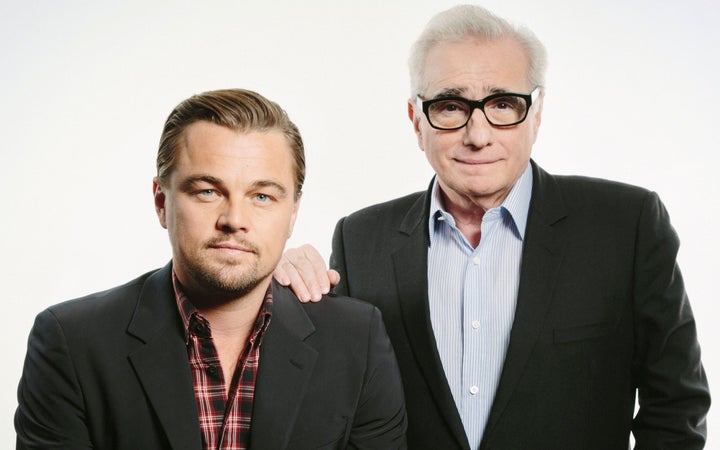 De Niro plays William Hale, an unscrupulous political boss of Osage County who tries to manipulate his nephew Ernest Burkhart (DiCaprio) into betraying his own indigenous wife for potential land rights.
For Scorsese, half the fun was "just hanging around together on the set."
"And then for him to take on a character like this, there are friends of mine who saw the film and have known Bob for years," he told ET. "They told me after seeing the film that for the first half or 40 minutes they didn't realize it was Bob. And they know him! It's hysterical."
Scorsese continued: "I said, 'You must be joking.' No! They thought it was somebody [else]."
"Killers of the Flower Moon" hits theaters Oct. 20 and lands on Apple TV+ at a later date.
Support HuffPost
The Stakes Have Never Been Higher
Popular in the Community