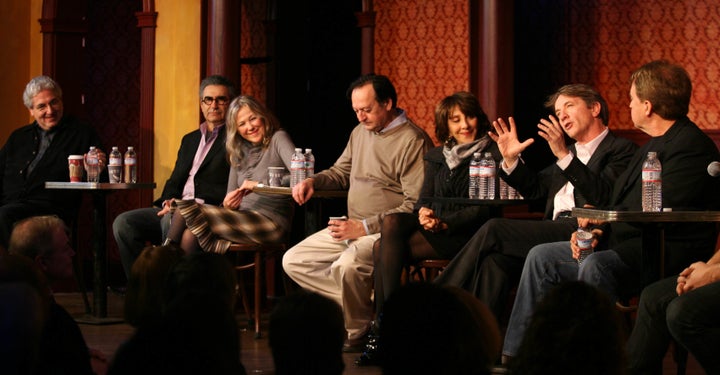 Martin Scorsese will be directing a Netflix documentary special on the legendary comedy TV series "SCTV," the streaming movie service announced on Thursday.
"SCTV," short for Second City Television, first aired in Canada in 1976 and ran for six seasons. It was started as an offshoot of the Toronto Second City theater company.
The show itself may not be familiar to younger generations or those outside the comedy fandom, but the cast of "SCTV" is a who's who of comedy legends. Rick Moranis, Eugene Levy, Martin Short, Catherine O'Hara, John Candy, Andrea Martin, Dave Thomas, Joe Flaherty and Harold Ramis all got their start on the series.
A reunion panel will also be included in the special, filmed in front of a live audience May 13 in Toronto. The documentary has not yet been given a release date or an official title.
Popular in the Community