WASHINGTON -- Former price-gouging pharmaceutical company CEO Martin Shkreli asserted his Fifth Amendment right against self-incrimination at a congressional hearing Thursday, but still managed to convict himself of egregious douchebaggery in the court of public opinion.
Shkreli, who was arrested in December on securities fraud charges, made himself infamous by dramatically hiking the price of a previously inexpensive antiparasitic drug often used to treat HIV patients.
Testifying before that committee Thursday, he repeatedly invoked his right against self-incrimination, although he was not asked about his securities fraud case.
Instead, Shkreli rolled his eyes and smirked at lawmakers. His disdain for the proceedings was especially apparent when the relentlessly earnest Rep. Elijah Cummings (D-Md.), the top Democrat on the committee, tried to suggest that Shkreli use his notoriety and insider's knowledge of the drug industry to help reform the system.
It got so bad at one point that Shkreli's lawyer, Ben Brafman, tried to intervene, only to be shut down by committee chairman Rep. Jason Chaffetz (R-Utah). Brafman later insisted his client meant no disrespect.
Describing Shkreli's behavior doesn't really do it justice, though. Best to watch the video above.
And if the "Pharma Bro's" expressions didn't adequately communicate his opinion of Congress, Shkreli tweeted later that morning: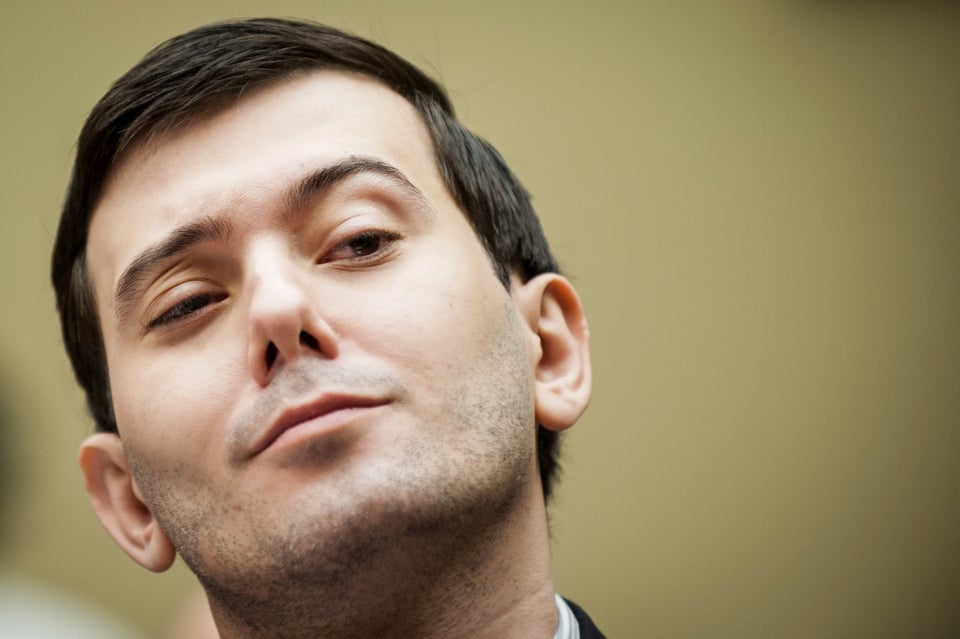 Martin Shkreli Faces
Popular in the Community