A Texas woman tried to run over her husband after an argument -- and ended up pinning a seven-year-old girl against a wall with her car instead.
Martina Hernandez, 46, had been drinking heavily throughout the day when she drove to her husband's office in Odessa, Tex., according to the Daily Mail. The two argued, reportedly causing a scene in his office, and as Hernandez began to drive off, she allegedly decided to aim at her husband.
Driving a Toyota Highlander, Hernandez missed her husband and instead crashed into two other cars, one of which a young girl, Tasia Pryor, was entering, police said. When Hernandez struck the car, she pushed both it and Pryor into a wall.
Pryor was extensively injured and was flown to the Covenant Medical Center, where she had emergency surgery and was placed in the ICU, reported News West 9.
Hernandez was charged with intoxication assault with a vehicle, failure to stop and render aid and aggravated assault with a deadly weapon. She tried to leave the scene after the incident but was stopped by a bystander, a witness told police, according to CBS Local.
Related
Before You Go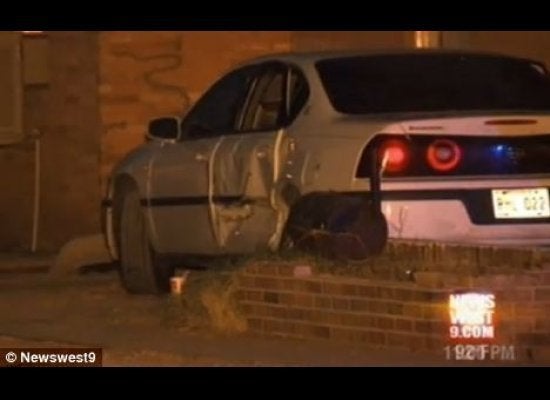 Martina Hernandez
Popular in the Community