Former tennis player Martina Navratilova caused a racket over a seemingly simple tribute to LGBT History Month this week.
The legendary athlete and out lesbian slammed Interior Secretary Deb Haaland for including a drag queen in a video celebrating LGBTQ+ Americans' place in the nation's history, calling the performer a "pathetic parody of women."
In the video, Haaland and drag queen Pattie Gonia spoke outside New York's Stonewall National Monument, the site of a 1969 clash between gay men, drag queens and police, which marked the start of the modern fight for LGBTQ+ rights.
Navratilova seemed incensed by Gonia's appearance despite drag's undeniable role in the LGBTQ+ movement.
"Is this a joke?" the tennis veteran asked. "The pathetic parody of women continues."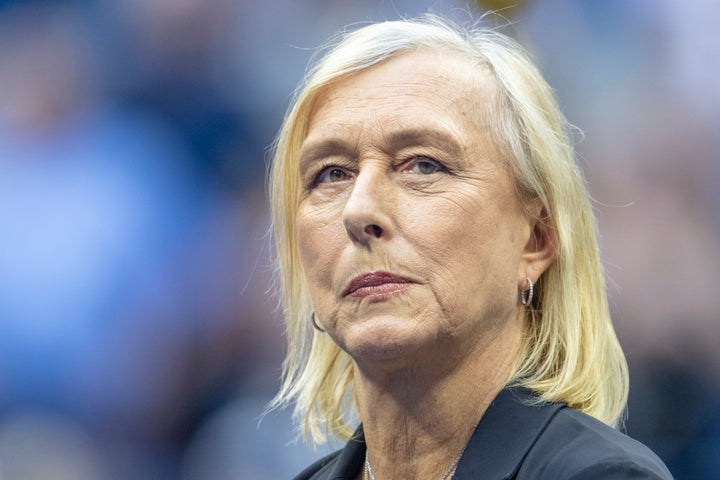 When another replier tried to remind Navratilova the drag queen was, in fact, a parody and not a transgender woman, the athlete swerved into intentionally transphobic territory.
"And how exactly are we supposed to know the difference?" the 18-time singles champion wrote before asking the poster to "not compare males to butch females."
While Navratilova was hailed as an LGBTQ+ trailblazer after coming out in 1981, she has been a vocal opponent of transgender women competing in women's sports.
In August, she called the U.S. Tennis Association's (USTA) policy on including transwomen unjust in a post on X, formerly Twitter.
"Women's tennis is not for failed male athletes- whatever age," she wrote. "This is not right and it is not fair. Would this be allowed at the US Open this month? Just with self ID? I don't think so…"
USTA's policy requires trans athletes to declare their gender as female officially and to undergo appropriate hormone treatment to "minimize gender-related advantages in sports competitions."
Support HuffPost
The Stakes Have Never Been Higher
Popular in the Community