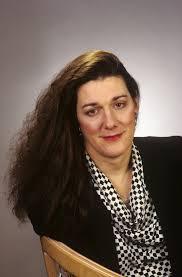 Success is what we all strive for in our daily journey. I was told if I pursued my transistion there would be no love and no success for me as an African-American transwoman. I was constantly informed that my life as a transgender woman would amount to nothing and always be a struggle. I have found all those statements to be untrue and have no meaning in my life. I have found joy, happiness, love and fulfillment in my life and I thank God for that every day. I followed my heart and I have arrived on the other side of my transistion a much better and complete person.
My sister, Martine Rothblatt, a successful transwoman CEO followed her heart and passion. In 1994, Martine transistioned to become her authentic self without reservation and shame in a time when no one really knew what transgender meant. I read her first book, "The Apartheid of Sex: A Manifesto on the Freedom of Gender" in 1995 and then knew it was my time to come out of the darkness into the light. I had allowed shame and fear to cripple me most of my life but if Martine could do it so could Toni Newman.
Martine Aliana Rothblatt is an American lawyer, author, and entrepreneur. She graduated from UCLA with a MBA/JD degree in 1981, then began work in Washington, D.C. in the field of communication satellite law, and eventually in life sciences projects like the Human Genome Project. She holds a Ph.D. and is currently the founder and CEO of United Therapeutics Corp. Martine is the highest-paid female executive in the United States.
Martine and I discuss transistioning, being grateful for our lives when so many others are no longer here, and being authentic to yourself and your soul. Martine expresses a gratitude of life when so many transgenders have fallen along the way. She acknowledges her blessings and her acceptance in the business world. Martine is a profound author and has written several books in this order:
1) The Apartheid of Sex: A Manifesto on the Freedom of Gender-1995
2) Unzipped Genes (America In Transition)-1997
3) Two Stars for Peace: The Case for Using U.S. Statehood to Achieve Lasting Peace in the Middle East-2003
4) Your Life or Mine: How Geoethics Can Resolve the Conflict Between Public and Private Interests in Xenotransplantation-2004
5) Apartheid des sexes-2006
6) From Transgender to Transhuman: A Manifesto On the Freedom Of Form-2011
7) Human Destiny is to Eliminate Death ~ Essays & Debates on Immortality-2013
8) Virtually Human: The Promise---and the Peril---of Digital Immortality-2014
To listen to the full discussion between Martine Rothblatt and I go here:
Check Out Entrepreneur Podcasts at Blog Talk Radio with
ToniNewman
on BlogTalkRadio
Our conversation centered around being authentic to self and authentic to your soul. There is no greater pleasure and joy until you follow your heart and soul. The word of encouragement to transgender youth are dont be afraid and dont feel shame. You were made by God and loved by God and you are beautiful.
You should wake up each morning and be your authentic self without any reservations.
Popular in the Community