Great Scott! This kid's head-shaping helmet is something else.
Earlier this year, Emily and Justin Davis teamed up to figure out how to spruce up the head-shaping helmet their son, Brendan, will wear for the next few months. Brendan, who will be 7 months old on Friday, has plagiocephaly, which is characterized by a flat spot on the head. He began wearing a corrective helmet at the end of June, and soon after, Emily and Justin decided they wanted to get creative with their son's new accessory.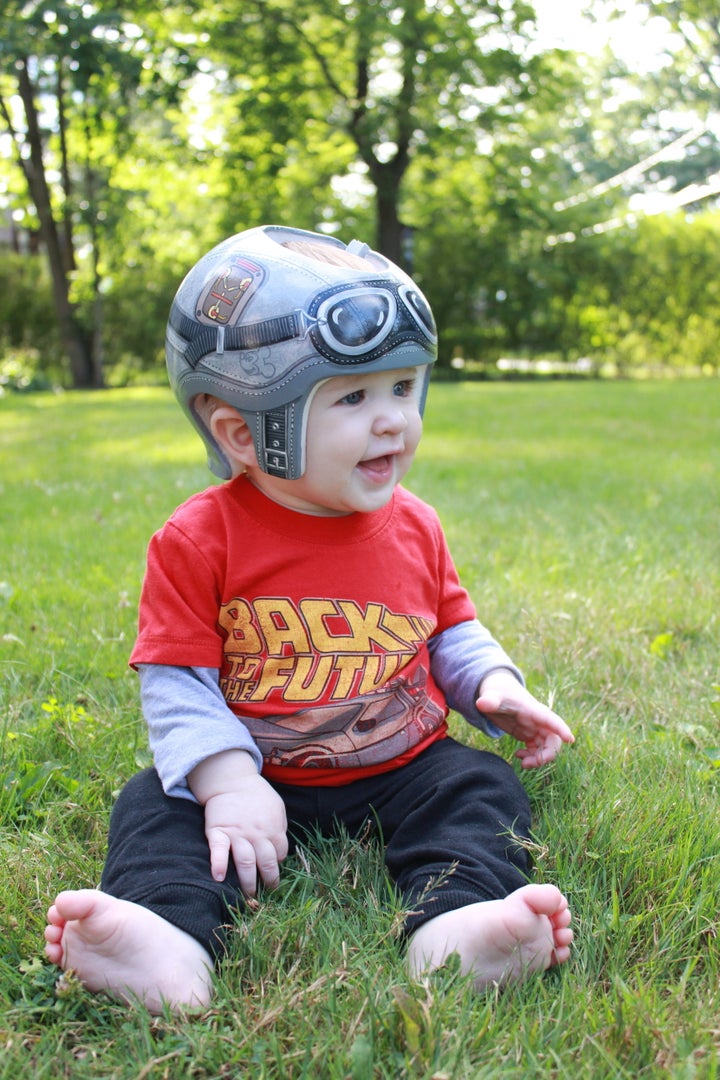 Because of their love for '80s movies and nostalgia, the couple chose a "Back to the Future" theme for Brendan's helmet. Emily, a graphic designer, sketched out some ideas with the concept of the helmet having badges and patches in mind. Artist Paula Strawn, the artist at Lazardo Studios known for her work on kids' head-shaping helmets, then worked her magic based on the ideas to create a helmet that would certainly get Marty McFly's approval.
The helmet includes a flux capacitor and a cartoon version of Doc and Marty as well as a "B" for Brendan that's similar to the "Back to the Future" logo. It also includes two "hidden Mickeys," a reference to the sneaky Mickey Mouse symbols guests can find at Disney parks, which Emily and Justin requested.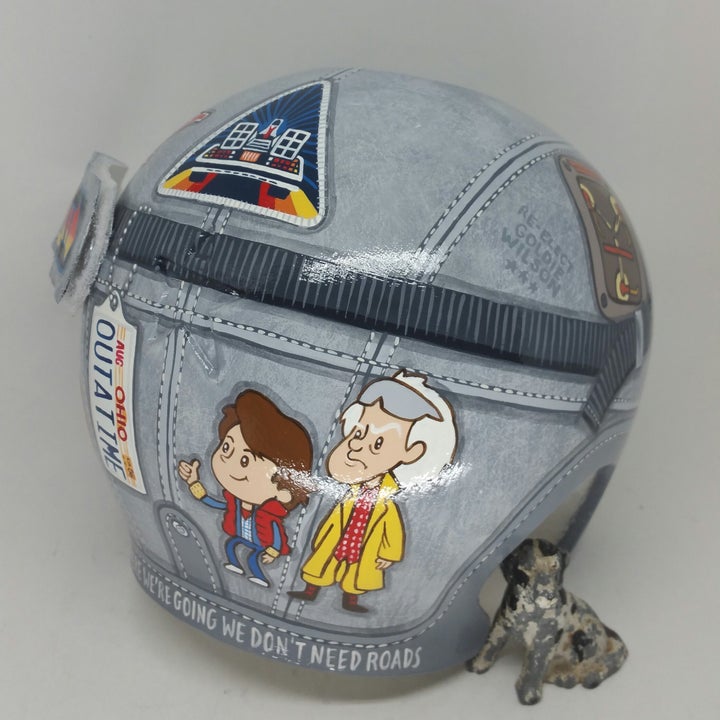 Emily told HuffPost that Brendan wears the helmet approximately 23 hours a day and will continue to wear it for at least 12 to 14 weeks. She said designing the helmet for Brendan was "a fun process" for her and Justin, who posted photos of the finished project on Reddit.
"We both love the 'Back to the Future' trilogy and really got to see what each other liked from the movies," she said.
Emily described Brendan as "a happy, happy boy" who has "done great" with his helmet. Since he began wearing it, the parents have seen a shift in how people have approached his diagnosis.
"The helmets are so medical looking, it comes with a stigma," she said. "It has gone from 'Oh, what's wrong with him?' to 'What a cute helmet!' and opens up a chance to share and educate them."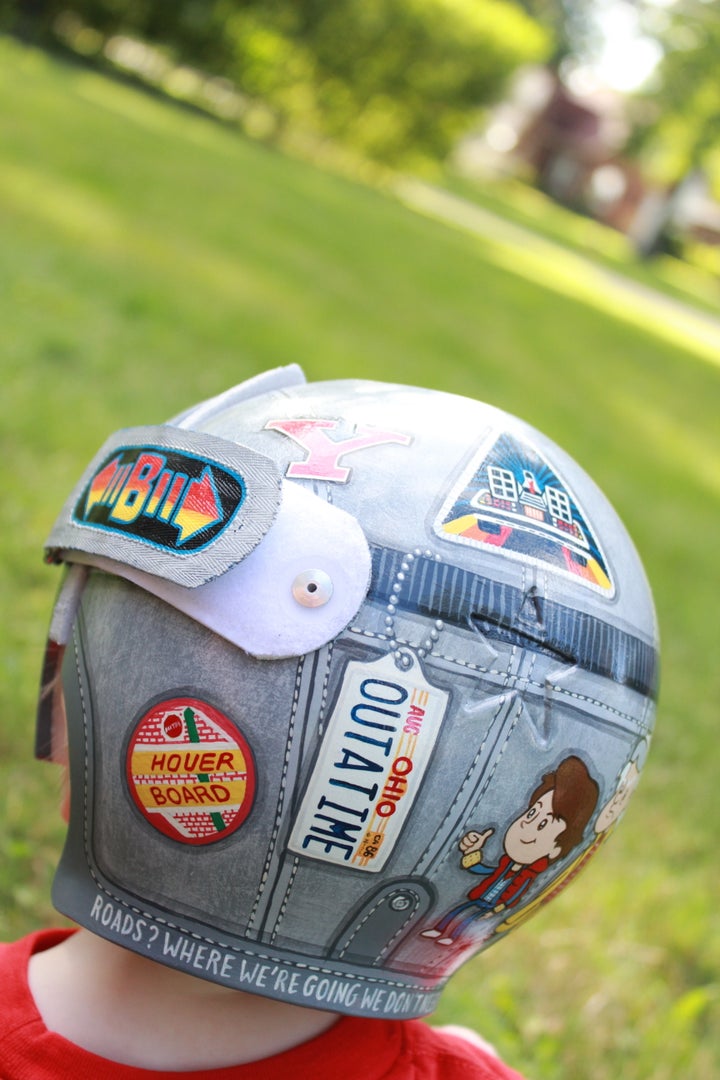 Strawn, who has painted other movie characters and various designs on head-shaping helmets, told HuffPost she's happy to share her work so more parents are aware of their options.
"The more people that know about these helmets and the reasons babies wear them, the easier it will be for parents when they find out their cute baby needs one," she said.
Emily echoed Strawn's sentiment, saying she's excited for more people to learn about these helmets and their impact.
"I hope that by reading this story, it helps others to be aware and understand them more," she said.
See more photos of Brendan's helmet below and more of Strawn's work at Lazardo Studios.