Marvel Entertainment has long been celebrated for its ability to weave these epic-length narratives that can then play out across multiple motion pictures, TV shows and comic books.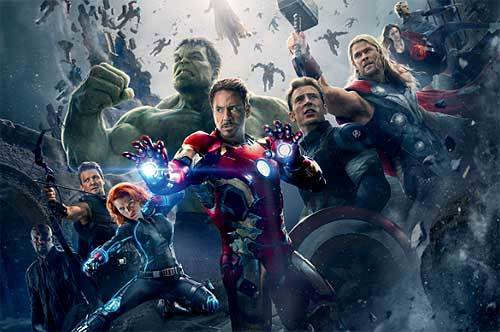 So if length really plays to this studios' storytelling strength, why then is Marvel Animation headed in the opposite direction? Creating a series of stand-alone, 90-second long shorts that – rather than putting Marvel's super heroes through their usual action-adventure paces – opt to shine a spotlight on these characters' more comic side?
"It's all about new formats, new audiences," explained Cort Lane, Marvel's Senior Vice President of Animation & Family Entertainment. "That's been our mission statement for this past year here at Marvel. I mean, we obviously have the affinity of our core target audiences. We have those people who already love our characters, go to see our movies or are aware of them. But we wanted to do something that would possibly help Marvel reach a broader audience. And we thought that comedy might be the way to get there."
Mind you, what spurred Cort & Co. to initially explore this idea was this series of animated promos that Funko created for its Marvel Collector Corps subscription boxes.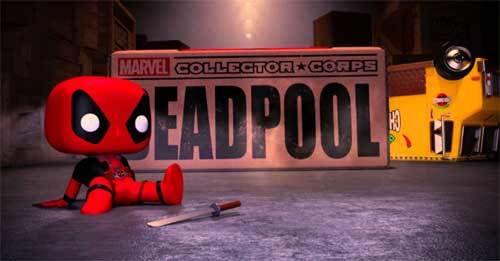 "These promos were created by this tiny little studio in the U.K. called A Large Evil Corporation. And the folks who work there, they are very inventive and have a great comedy sensibility," Lane enthused. "Even though the Funko versions of our characters don't have mouths, A Large Evil Corporation was still able to animate these very simple versions of the Marvel characters in a way that was very expressive and highly entertaining."
So – building on A Large Evil Corporation's previously existing relationship with Funko – Marvel Animation launched a trial balloon late last year. They put together a trio of shorts that were basically expanded versions of those animated promos for the Marvel Collector Corps subscription box scripts.
The first of these shorts (i.e., "Spellbound." Which debuted online back on November 30th of last year and starred the Funko versions of Spider-Man, Iron Man & Loki) was viewed 600,000+ times. By the time the third in this series (i.e., "Chimichangas." Which featured Funko's versions of Deadpool & Venom fighting in & around a food truck) bowed on December 14, 2016, these shorts were now getting 4 million views. Which is when Marvel Animation decided to go all in with its comic shorts initiative.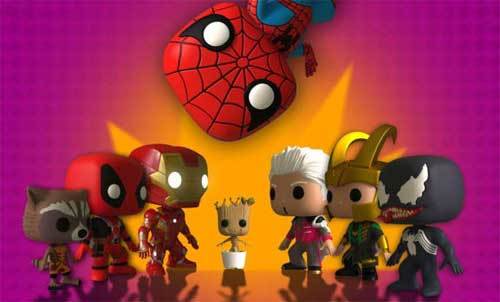 "Our thinking was – by placing these comedy short form pieces across multiple platforms – we'd then be able to reach a broader audience. Getting all the eyeballs that we might not traditionally get through our animated series. Which – while they have been doing well on Disney XD -- have been more boy-targeted," Cort stated. "By deliberately making these pieces only 90 seconds long, that then makes it possible for these comedy shorts to go on social media, to be put up on YouTube. Which then makes it possible for them to reach an exponentially larger audience."
Ironically enough, though it obviously doesn't take as much effort to craft a scenario for a 90-second long comedy short as it does to write a teleplay for a 22-minute long episode of an animated series or the screenplay for a feature-length film, Lane still insists that a lot of thought & effort goes into each o these short form pieces.
"Creating fully formed, independent little stories that can actually be told in 90 seconds requires a lot of discipline and some really tight storytelling," Cort said. "You'd think that – given that the Funko versions of our characters don't have mouths – they'd then be easier to animate. But they really aren't. And given that A Large Evil Corporation has such a small staff of animators … Well, we had to be careful. Make sure that we didn't overwhelm that studio by sending them too many shorts to work on at any one time. Allow them to turn each of these short form pieces into a comedy gem."
The first of these gems that were created for Season 2 of this series of comedy shorts – "Cosmic Sleigh Ride" – can be seen below:
"For Season 2, we'll be ultimately be releasing eight of these comedy shorts. Some will be synergistic. 'Cosmic Sleigh Ride' – which features the Funk versions of Star-Lord, Rocket and Taserface -- is bowing now because the Blu-ray / DVD version of "Guardians of the Galaxy – Vol 2" hit store shelves a few weeks back," Lane explained. "While other shorts in this series will premiere online when buzz is building around a particular character. Our ultimate goal here is to give our audience more of what it wants. Which – in this case – is connecting with the characters, but connecting in a different way. With comedy. And in a different format."
So does Cort have a favorite among the eight new short form comedy pieces that will be debuting online as part of Season 2?
"From a storytelling perspective, there's one coming up with Hulk and Black Widow that's a personal favorite of mine which plays on their interesting relationship. I love those two characters because there's such contrast there," Lane teased. "I don't want to reveal too much about this comedy short in advance. What I will say is that they're on a spy mission and Hulk isn't so great at spy missions."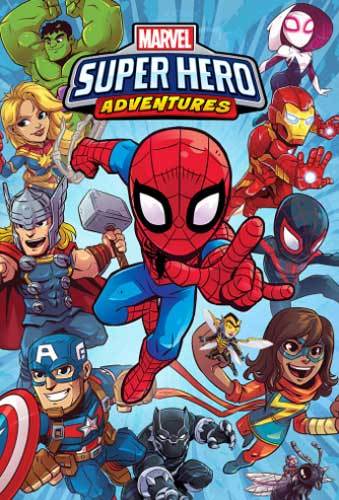 So what with this "new formats, new audiences" initiative, should fans of Disney XD series like "Guardians of the Galaxy" and "Marvel's Spider-Man" be concerned? Cort says no.
"Moving into shorts is obviously a big shift for us. But we're still in the business of creating long form animation. That said, all of the diverse platform opportunities that you get with short form really open you up to new audiences. And we'll continue to explore that opportunity with things like our pre-school series, the Marvel Super Hero Adventures. Those will be a series of 3 & ½ minute shorts that will be coming out soon," Lane concluded. "So, as you can see, we're stretching. We're committed to exploring short form as a format because the kind of audience that you can potentially get out of it is so significant."
And that's the long & the short of what Marvel Animation is doing with its new short form comedy pieces.
Related
Popular in the Community