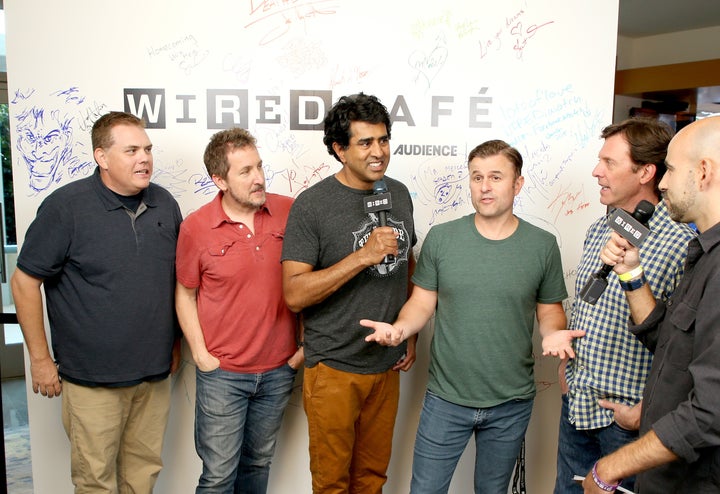 "We are writing 'Super Troopers 3: Winter Soldiers' right now," said Jay Chandrasekhar, group member and director of most of the Broken Lizard films. "Winter Soldiers" is a nod to the Marvel cinematic universe's 2014 film "Captain America: Winter Soldier." When asked if that was the real title of the film, Chandrasekhar replied, "Yeah."
"To call it that even if it's not in the winter, that's ballsy," Broken Lizard member Paul Soter said.
The crowdfunded "Super Troopers 2" made $30 million domestically at the box offices, but was largely panned by critics. It sports a painful 31 percent score on Rotten Tomatoes.
BEFORE YOU GO
PHOTO GALLERY
Best Costumes From San Diego Comic Con 2018