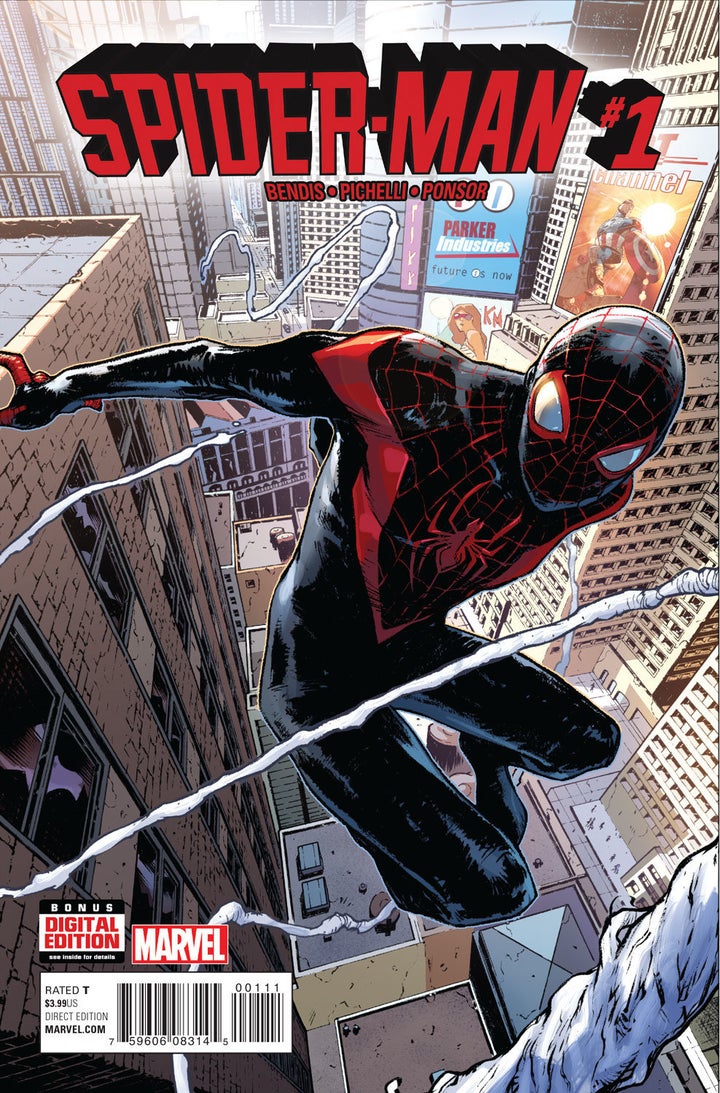 Morales was first introduced by Marvel in 2011, as a version of Spider-Man in the offshoot series Ultimate Spider-Man. But the Afro-Latino teen only existed outside the larger Spider-Man universe, where Peter Parker donned the mask, until now. Parker, meanwhile, is off to fight crime globally according to Bendis. 
The teen's first day as Parker's replacement in the Big Apple was Wednesday, when the character reboot was officially debuted in "Spider-Man #1." The new series is drawn by artist Sara Pichelli.
"In general, what Miles represents is anyone can be Spider-Man," Bendis said. "I've heard this so much from people: that they could be Spider-Man because anyone could be in that costume. That was a big reason for us to go down this road and invent Miles in the first place."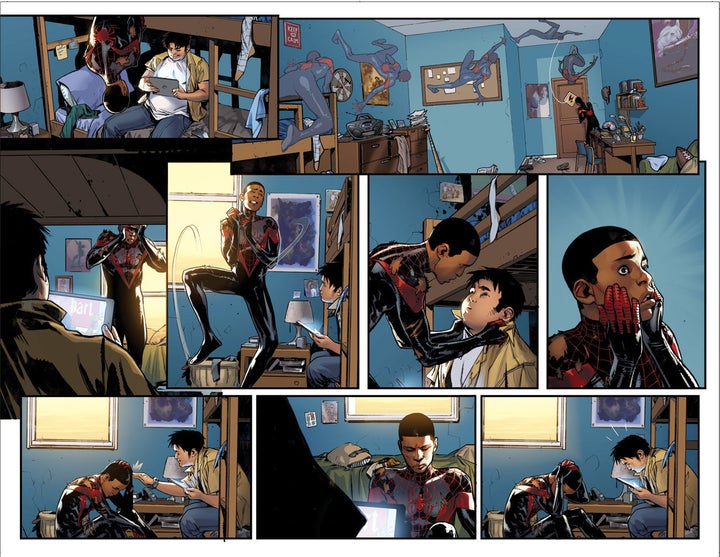 Bendis himself has two black children, and so he feels a responsibility to create a more inclusive world for them and others. 
"I have children of color and I see what they watch and I see what they read and I see how difficult it is for them to find something that isn't the sassy best friend on some [Nickelodeon] show or something," Bendis told EW. "I made a determination to add positively into that part of our culture for little kids and adults and teenagers. There's stuff that isn't represented at all. I'm happy to be part of fixing that as much as I can, when the story allows."
In the series, he added, Morales will also deal with "both positive and negative" reactions to his race along with the traditional crime fighting and girl woes that come with being a teenage superhero.
The comic book's diversity hasn't really translated to Marvel's presence on the silver screen, the franchise announced last summer that Britain's Tom Holland would portray Spider-Man in the upcoming reboot. Holland will be the third white actor to portray the iconic hero in the film franchise. 
For more on what Spider-Man fans can expect from Morales in the future and how his story will differ from Peter Parker's, head over to Entertainment Weekly to read the full interview with Bendis.
CORRECTION: A previous version of this article incorrectly identified the character's creator as Brian Michael Landis. His name is Brian Michael Bendis. Language has also been updated to reflect Morales' backstory more accurately.
PHOTO GALLERY
Unconventional Superheroes Who Have Broken Comic Book Stereotypes
Calling all HuffPost superfans!
Sign up for membership to become a founding member and help shape HuffPost's next chapter