In the latest issue of the All New X-Men comic, the popular mutant locks lips with another character named Romeo who reportedly "belongs to a rival class of superhuman known as Inhumans." In the comic, the pair go on a series of dates, ultimately leading to their big, romantic moment.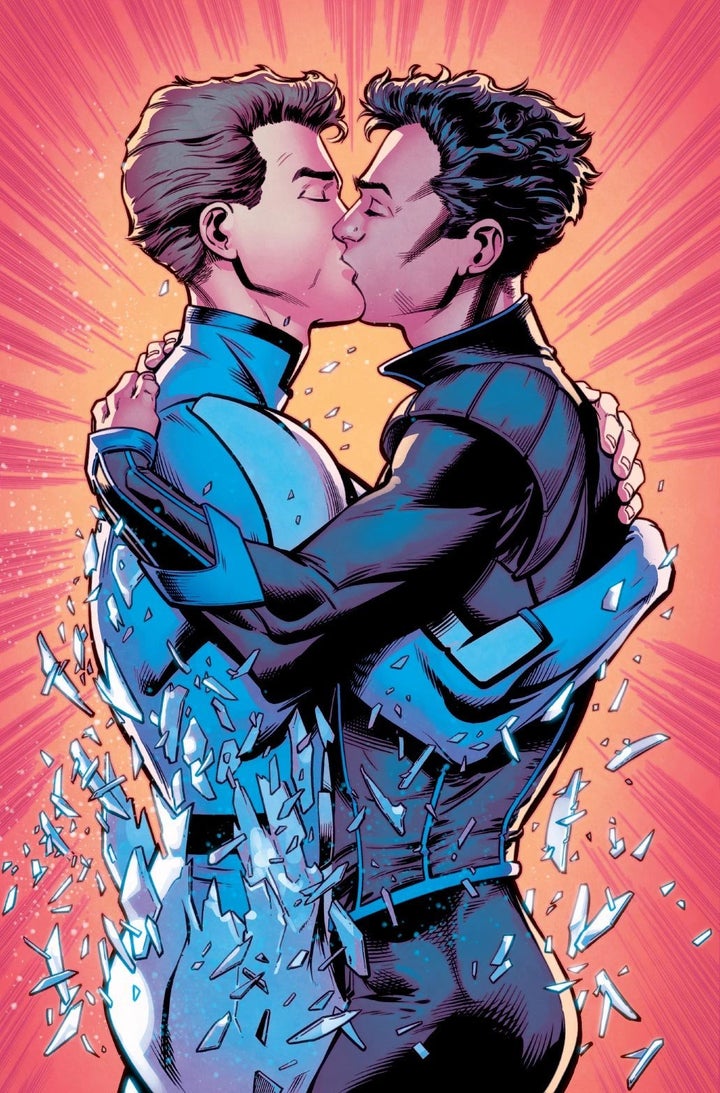 "As a young person reading comics, starved to see my own life experience reflected on the page, I remember thinking it seemed only possible for that to happen as a one-off story relegated to a D-List character," Marvel Comics Editor Daniel Ketchum told The Huffington Post at the time. "I don't know that I would have believed it if I was told that years later, this story would be presented in the flagship 'X-Men' title, featuring an A-list character who has been a mainstay of the franchise since the beginning."
Actor Shawn Ashmore, who previously brought "Iceman" to life on the big screen, stated in 2015 that he would be open to playing the character as gay in future installments of the blockbuster franchise.
Check out more photos from this latest issue of the X-Men comic below.
More stuff like this please, Marvel!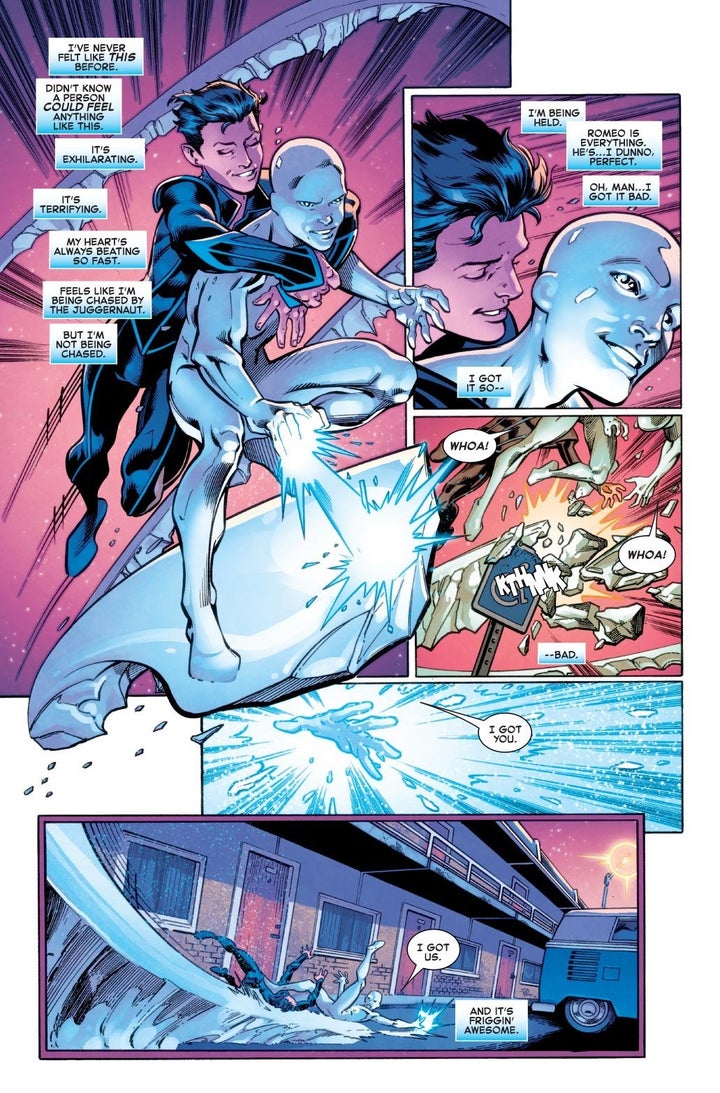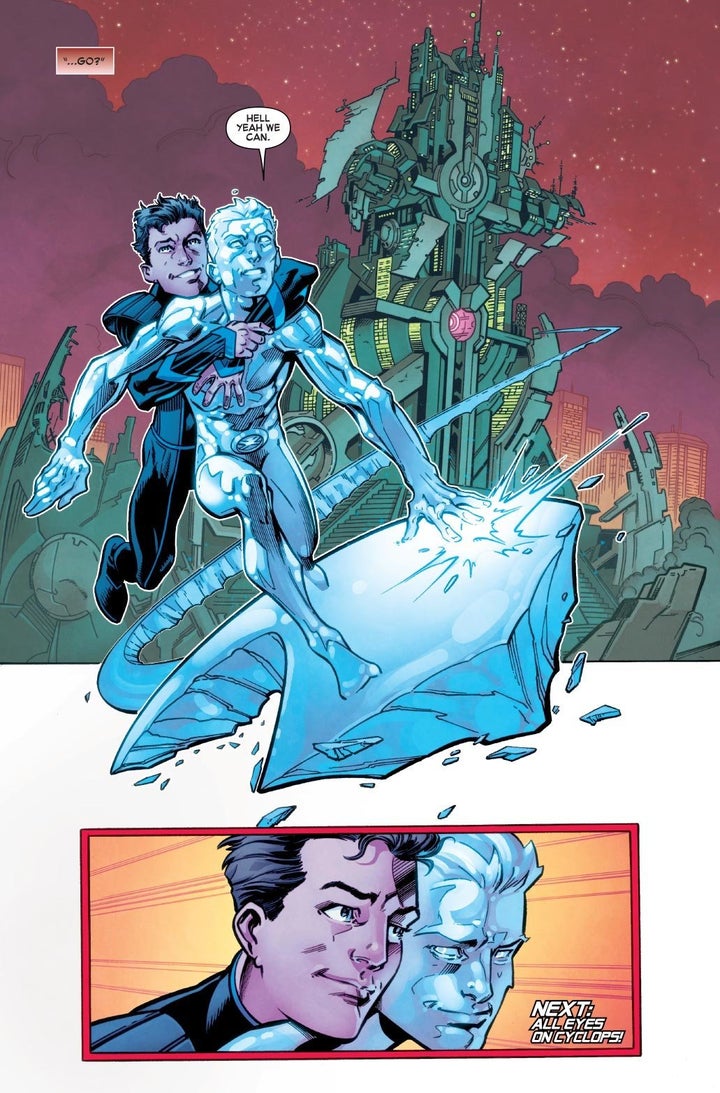 Popular in the Community