The Marvel film will be directed by Ryan Coogler and confirmed cast members include Chadwick Boseman and Michael B. Jordan while Oscar-Award winner Lupita Nyong'o is currently in negotiations.
What character will Jordan play? Here are a few possibilities:
When his parents died in a plane crash in the African nation of Wakanda, Hunter was adopted by its king, T'Chaka. Because he was a foreigner and White, Hunter was viewed with suspicion and even contempt by the xenophobic Wakandans. Nevertheless, he developed a true love for Wakanda and became one of his adopted home's stauchest patriots.
N'Jadaka's father was pressed into working for the villain Klaw. After Klaw fled the country N'Jadaka's family was exiled by T'Challa, the king of Wakanda. He ended up in Harlem, New York, where he developed a hatred of both Klaw and the Wakandan king. N'Jadaka changed his name to Erik Killmonger, and dedicated his life to avenging his father's death. He believed that weakness on T'Chaka's part was a key factor in allowing his parents to be killed. N'jadaka became educated in the United States, gaining a PhD in Engineering and an MBA at M.I.T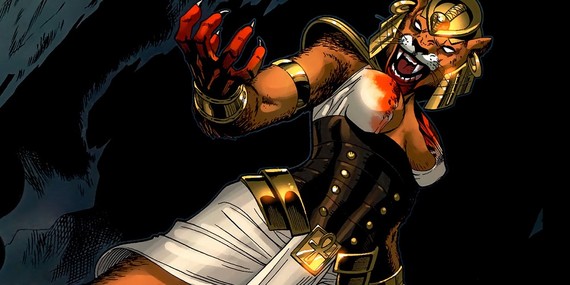 Image credit: Marvel Wiki
Hathor-Sekhmet first appeared under the guise of the 'Lion God'. He sought knowledge of the Panther God, so he captured the Black Panther in order to learn his secrets. The Lion God chose to go to Avengers Mansion and threaten the Black Panther with the Avengers' lives on the line, if he would not talk. A fight soon followed, and Thor was able to summon some lightning and smite the Lion God.
Do yourself a favor and run to your local comic book shop and grab the Black Panther copies ( if they aren't sold out) and get acquainted with your new favorite superhero - The King of Wakanda, T'Challa aka Black Panther.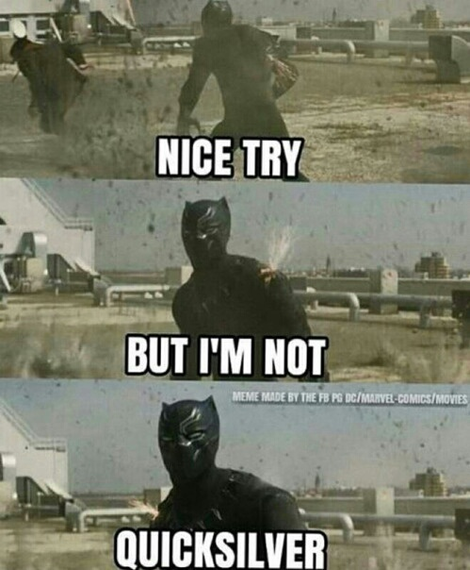 Shoutout to Chadwick Boseman for signing my Black Panther comic!
Calling all HuffPost superfans!
Sign up for membership to become a founding member and help shape HuffPost's next chapter