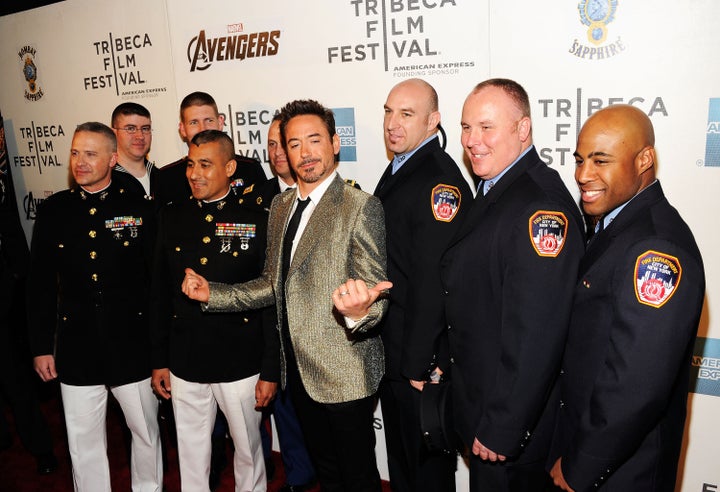 The 11th annual Tribeca Film Festival ended on Saturday night with a bang. Or perhaps more appropriately, a (Hulk) smash.
"Marvel's The Avengers" -- the superhero blockbuster that brings together Iron Man, Hulk, Captain America and Thor to save the world -- was the closing night film for the New York-based festival. Tribeca co-founder Jane Rosenthal said she was "thrilled" to debut "The Avengers" for the New York audience, this despite the fact that some thought the film was perhaps an odd choice as a closing night selection because of its blockbuster bona fides. (As director Joss Whedon joked when the Tribeca screening was announced, "I'm thoroughly psyched to be closing the festival with our intimate little think-piece.")
"Avengers" stars Robert Downey Jr., Chris Hemsworth, Mark Ruffalo, Tom Hiddleston, Clark Gregg and Cobie Smulders were on hand for the evening, along with many first responders from the NYPD, NYFD and other military organizations. As Downey -- the only member of the "Avengers" cast to speak before the film screened; he brought out his own microphone to the stage -- said, the first responders are the "real heroes" of New York; he dedicated the screening to them.
"I just felt it was the right idea at the right time," Downey said during the dedication. "Marvel's The Avengers" features many scenes of destruction in Manhattan, and first responders are present in the film.
Fortunately, the audience was quite pleased with Downey and Co.'s efforts. The crowd applauded multiple times during "Marvel's The Avengers" -- adorably, Cobie Smulders seemed to have her own cheering section -- and was in good spirits on the way out of the BMCC Theater in Lower Manhattan. (This despite lengthy lines to retrieve confiscated cell phones, a security measure that felt quite unnecessary considering "The Avengers" has already screened multiple times for media members, had its Los Angeles premiere, and is open overseas.)
"We love you," Downey said before the screening. For the exiting Tribeca Film Festival audience, it seemed that the feeling was mutual.
"Marvel's The Avengers" is out in theaters on Friday. Check out HuffPost's full coverage of the 2012 Tribeca Film Festival by clicking here.
PHOTOS: "Marvel's The Avengers" Closes Tribeca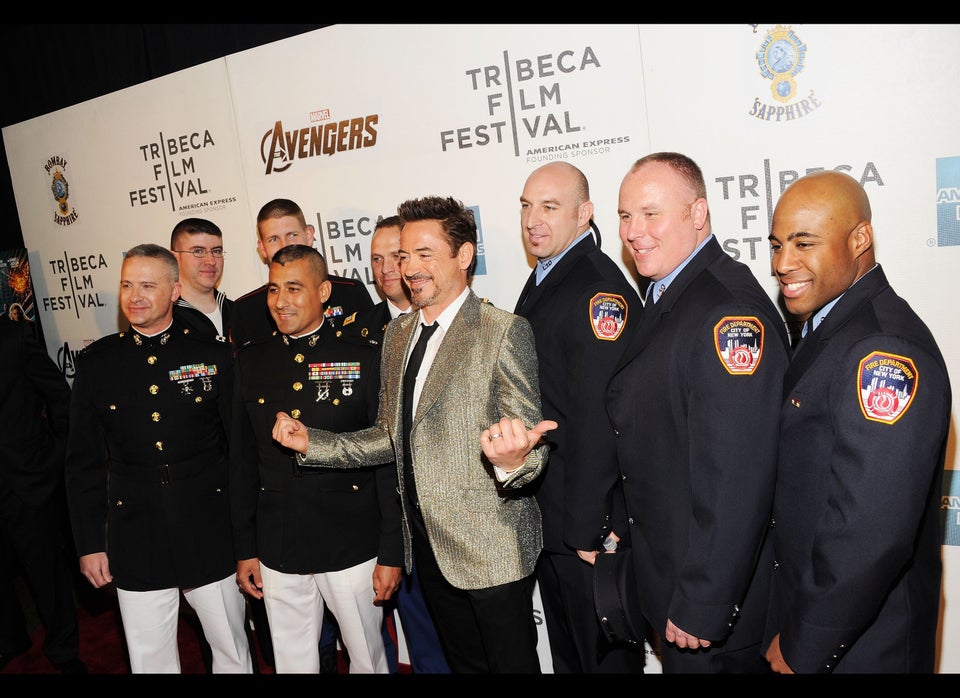 'Marvel's The Avengers' At Tribeca
Popular in the Community