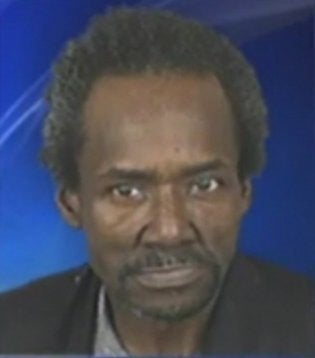 Since last summer, activists and family members have been calling for the release of video footage capturing the jailhouse death of homeless street preacher Marvin Booker in the new Van Cise-Simonet Detention Center on July 9, 2010. Last week, that footage was finally released -- along with word that none of the sheriff's deputies involved would be disciplined for any wrongdoing. After seeing the evidence -- and the way officials handled the release -- we think the city made the right decision. But that doesn't make Booker's death any less of an outrage.
(To listen to the entire episode, click here.)
As we discussed in this week's Denver Diatribe podcast, the way city officials handled the Marvin Booker video was in marked contrast to the way footage and details of Michael DeHerrera's 2009 LoDo police beating hit the press last August, a development that touched off Denver's ongoing police-brutality controversy. At the time, city brass openly clashed over whether or not the police officers involved should be fired for the incident -- even though video of the altercation seemed to show in stark relief that the cops had clearly stepped out of line, since they beat DeHerrera with a sap and slammed his ankle in a car door after he'd apparently done nothing other than make a call on his cell phone. No wonder the incident made national news, triggered city protests and caused heads to roll in the police department and city hall.
What a difference nearly a year makes. Last week, standing in the Van Cise-Simonet Detention Center not far from where Booker took his last breath, Denver Mayor Bill Vidal, Safety Manager Charley Garcia, Director of Corrections Gary Wilson and Independent Monitor Richard Rosenthal stood together to announce that the officers involved in Booker's death would not be disciplined -- but only after they'd played the long-demanded video footage of the jailhouse incident and announced that they would be releasing a 40-page report on the internal investigation, something that Rosenthal said was "one of the most comprehensive and thorough that I have seen since I began monitoring activities six and a half years ago."
It's another sign that Mayor Vidal has had a positive impact on the city that will long outlive his short tenure. When he stepped into the role left by new governor John Hickenlooper in January, he easily could have put his abbreviated administration on cruise control until the mayoral election wraps up and a new head honcho takes over in July. Instead, the former Denver public works manager has made police brutality concerns his top priority, a thankless job to say the least. While the mayoral candidates flip-flop about what to do about Denver's public safety administration, Vidal's been busy getting stuff done. Under his tenure six police officers have been fired, more so in the past three years, and a redundant and time-consuming step in police discipline process has been axed, thereby speeding up the painfully slow police complaint process.
The video of Booker's death suggests Vidal and public-safety officials made another right move. While the footage is unpleasant, as it is capturing the last, struggling minutes of Booker's life, it is not nearly as incendiary as the video of DeHerrera's beating. In the DeHerrera video, the cops came off as violent and antagonistic. In the jailhouse footage, the sheriffs appear forceful yet controlled. And, as the investigation report makes clear, the tactics they used to restrain a visibly agitated Booker -- a choke hold followed by a Taser stun -- did not violate the sheriff department's use-of-force policies at the time.
Although therein lies the problem. The Denver Sheriff Department has skirted much of the attention and turmoil in Denver's police misconduct controversy. But the fact that the department still allowed deputies to use choke holds, a move also known as carotid restraints that many law enforcement agencies have outlawed, meant it was asking for trouble. And that trouble arrived when Booker was taken to jail on July 9, 2010. The 56-year-old street preacher had coke in his veins and a pile of sheriff deputies piled on to his agitated frame. Adding to the mix a grappling hold designed to bring on unconsciousness plus an electric shock added a disturbing number of dangerous variables to the mix -- one in this case led to the ultimate tragedy.
The Sheriff Department seems to realize this; not long after Booker's demise, the department halted the use of choke holds, and it has now announced the establishment of a task force to evaluate it and other use-of-force techniques. That's a step in the right direction, but unfortunately it comes far too late -- both for Booker's grieving family, and an angry public fed up with Denver's lingering police-brutality problem.
REAL LIFE. REAL NEWS. REAL VOICES.
Help us tell more of the stories that matter from voices that too often remain unheard.