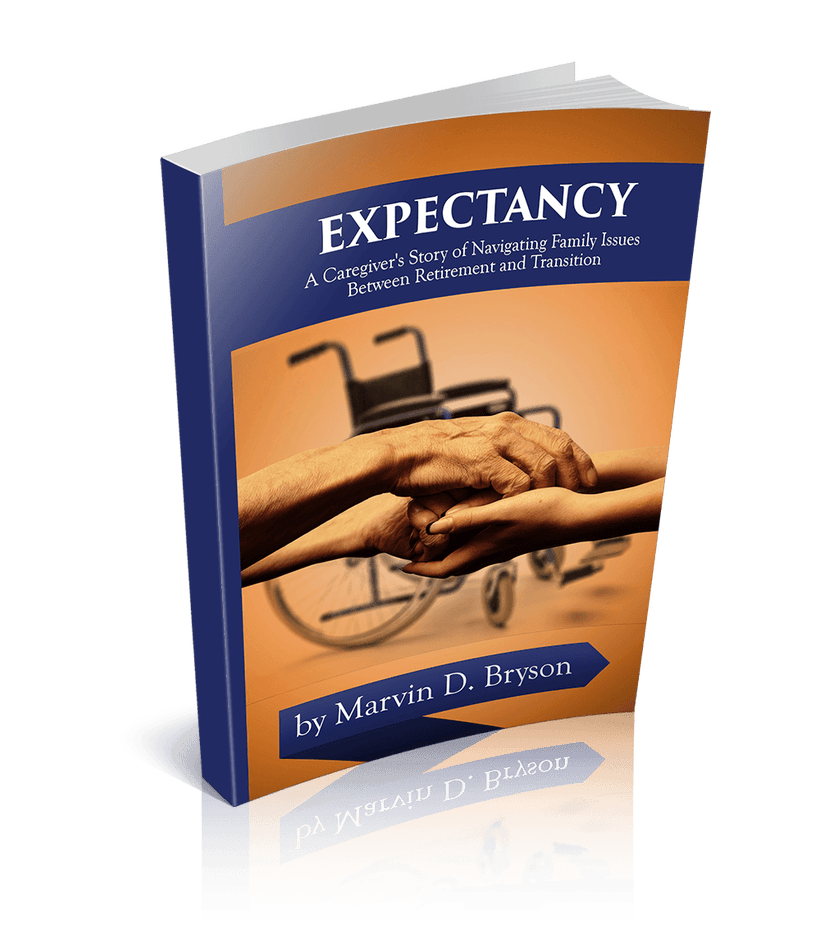 Marvin D. Bryson knows all too well, what it means to make life-altering decisions. He went from a formidable career in the IT field and moved into the complex world of film editing. His Hollywood career projects include postproduction on programming for ABC, TLC and Lifetime among others; and most notably a five-season run on NBC's historic "Law & Order" series franchise.
Coming from a very structured military family in Washington D.C. area, Marvin early on showed prowess in athletics and music. As a young black teen, the traits of becoming a renaissance man were definitely there. Growing up in a Christian family, music through church was an early influence. His mom played the piano and his brother was a drummer. So growing up, his Saturday mornings were filled with music as mom cleaned the house. So he began to play the guitar. His love of music continued and he and some friends formed a cover band. All the while he was playing football. His love for both things, music and athletics afforded him a few things. He quickly becomes a lover of the arts, but also his athleticism keeps him away from some of the trappings that come with inner city life. Staying out of trouble, making good grades, continuing to excel in musical arts and football came with a scholarship in both music and athletics guaranteed being able to attend college affordably. Interestingly enough, Mr. Bryson began his college career thinking that he would become a lawyer. That was not to be so. He ended up going into the IT field!!! He had a decade into the profession and realized that there was more that he wanted to do with life. Going to the movies in his spare time, he became fascinated with the special effects and scene transitions. So he began to study film editing. Mr. Bryson having a eureka moment, quit his job and sold his home in order to move to Los Angeles and pursue his love for film editing. He did some research on jobs in film editing and ended up in L.A. landing his first gig, which was a dream gig for most in that field. Law & Order!!! The crème de la crème of police and law dramas was his FIRST formal foray into the profession. Since that time Mr. Bryson has worked on multiple film and TV projects. He has since moved back to the D.C. area where he now does film consulting and has written his first book. That book is entitled, "Expectancy, A Caregiver's Story of Navigating Family Issues Between Retirement and Transition". Marvin seems to be the king of transitioning. He transitioned from musician and athlete to IT Tech, then transitioned from IT Tech to Film Editor, then Film Editor to Caregiver. This book describes not only the process of that transition, but also the things that come with being the caregiver of an elderly parent. He describes the tears, the prayers, and the pitfalls that came with becoming a full time caregiver of his mom. He details how his faith got him through the process. The book also has a glossary of legal and health terminology to help walk people through some of the "unknown variables and lingo". With such an extensive body of work, Marvin D. Bryson feels that his contribution to the caregiving of his mother and subsequently writing the book, is probably his most important piece of his resume. To get more information about Marvin D. Bryson and Expectancy the book go to www.expectancythebook.com. You can also find Mr. Bryson on Facebook @expectancythebook.
Calling all HuffPost superfans!
Sign up for membership to become a founding member and help shape HuffPost's next chapter
This post was published on the now-closed HuffPost Contributor platform. Contributors control their own work and posted freely to our site. If you need to flag this entry as abusive,
send us an email
.