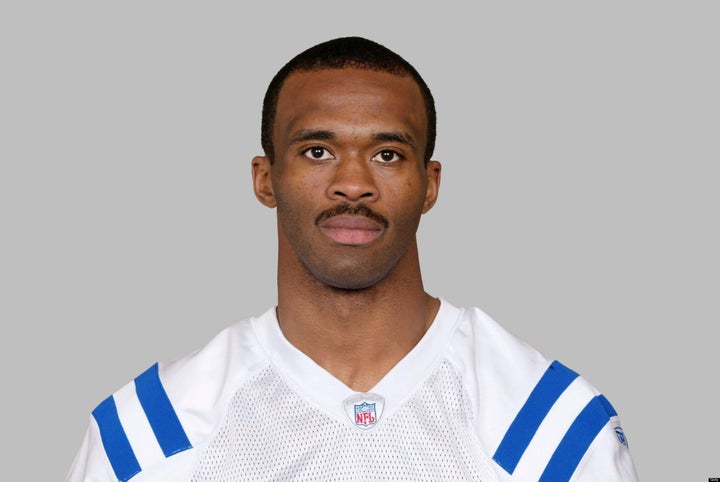 UPDATE: GQ follows up to report that new Philadelphia district attorney Seth Williams is re-examining the shooting of Dwight Dixon. ESPN reported yesterday that the FBI is looking at the case as well.
Marvin Harrison, the former Indianapolis Colt and one of the most dominant wide receivers of the past decade, has long been linked to a 2008 shooting in Philadelphia. The victim, Dwight Dixon, survived the shooting and maintained that Harrison was the gunman. Three months later, Dixon was shot again; he permanently lost consciousness from the second shooting and died last September.
Today, GQ published a long report on the shooting and its aftermath. The entire piece is fascinating and absolutely worth reading. After poring through police reports, court filings and conducting an array of interviews, Jason Fagone describes what may have happened on the day of the original shooting:
Broad daylight in North Philadelphia. April 29, 2008--a Tuesday. The corner of 25th Street and Thompson, about seven blocks north of the Philadelphia Museum of Art and the steps Rocky climbed. A block of brick row houses, a church with a rubbed-out sign, a Hispanic grocery, a vacant lot. In one sense, the presence of a future Hall of Famer at this seedy vortex of the city -- Harrison, eight-time Pro Bowl wide receiver with the Indianapolis Colts, then at the tail end of a thirteen-season career and a $67 million contract -- was incongruous. Especially given that Harrison, who is usually described as "quiet" and "humble," was noisily stomping the fat man in the face and gut.

To Nixon, the fat man looked semi-conscious.
Nixon was across the street and thirty yards away when Harrison started shooting. Pop pop pop pop pop pop -- a great staccato gust of bullets. Steadily, Nixon says, Harrison unloaded both guns into the fat man's car, stippling the red Toyota Tundra with bullet holes as the fat man ducked in his seat. Eventually, the fat man sat up and sped off, heading straight toward Nixon's position as Harrison darted into the street and continued to shoot.
Calling all HuffPost superfans!
Sign up for membership to become a founding member and help shape HuffPost's next chapter