Former New York Jets defensive end Marvin Washington sued Attorney General Jeff Sessions on Monday in an effort to legalize marijuana at the federal level.
The suit alleges that the government has "wrongfully and unconstitutionally criminalized the cultivation, distribution, sale, and possession" of marijuana under the Controlled Substances Act, which became law in 1971. The lawsuit was filed in a federal district court in New York City, The New York Post first reported, and challenges the law's classification of marijuana as a Schedule I substance ― meaning it is considered as dangerous as drugs like LSD and heroin.
The suit cites the racist origins of marijuana laws as one reason for the drug's criminalization being unconstitutional.
Criminalization "arose out of the enactment of legislation underwritten by illegal racial and ethnic animus, and implemented and enforced at the federal level by those who have chosen to disregard its scientific properties and benefits, and have been motivated by hatred and outright bigotry," says the suit against Sessions, the Department of Justice and the Drug Enforcement Agency.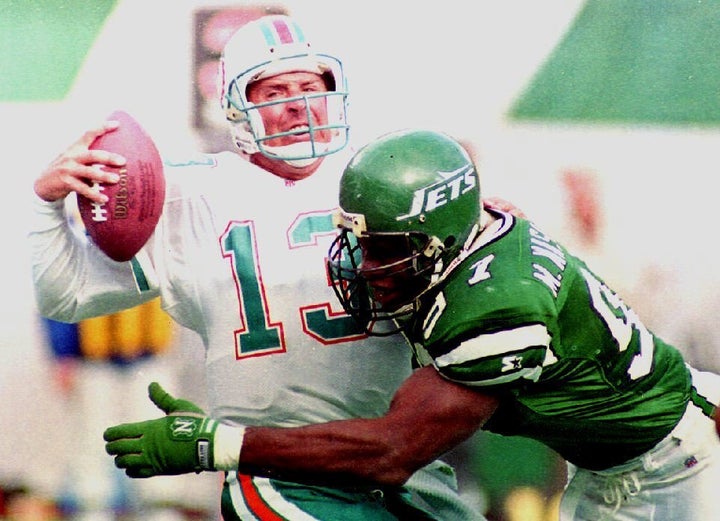 Washington, who played 11 NFL seasons for the Jets, Denver Broncos and San Francisco 49ers, is one of five named plaintiffs in the lawsuit. Two children the suit says depend on marijuana to treat illnesses and a military veteran who uses the drug to treat post-traumatic stress disorder are among the other plaintiffs.
Washington has become an advocate for legal marijuana since retiring from football in 1999. He and other former NFL players argued in a 2015 HuffPost blog post that the NFL should help advance medical research on marijuana and end its ban on the drug so players can use it for pain management.
Washington said he chose to file the lawsuit because the Controlled Substances Act has kept him from expanding his business, which has studied and developed ways for football players to use marijuana to manage pain and treat concussion-related issues.
Marijuana is now legal for medical use in 29 states and Washington, D.C. It is legal for recreational use in eight states and D.C. Sessions, however, is a marijuana hard-liner who has sought to crack down on states' abilities to legalize and regulate both medical and recreational use. He also leads a DOJ task force that activists and advocates fear will soon seek harsher sentences for anyone caught selling or possessing the drug, according to The Hill.
The plaintiffs said they hope their suit will help "tens of millions of Americans who require, but are unable to safely obtain, Cannabis for the treatment of their illnesses, diseases and medical conditions."
"In addition," the complaint states, "this lawsuit, if successful, would aid in the restoration of communities hardest hit and most egregiously stigmatized by the Federal Government's misguided and Crusades-like 'War on Drugs.'"
The DOJ declined to comment on the suit.
This article has been updated with a response from the DOJ.
Before You Go
The Most Influential Marijuana Users
Popular in the Community