"Why do you glorify and duplicate these two criminals?! They shouldn't have a monument at all. Next you're doing Hitler?"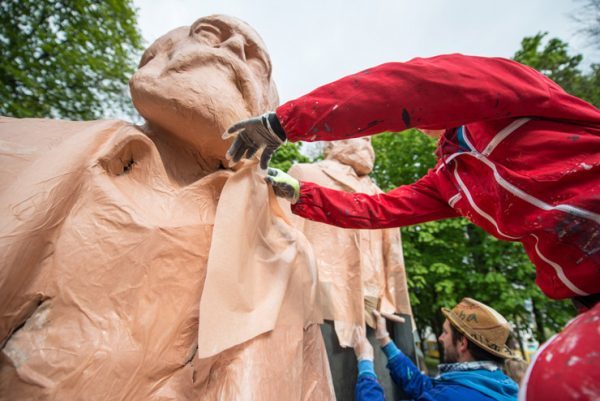 Various and Gould try to paraphrase some of the comments they received from passersby in a park near the town-hall in centrally located Berlin-Mitte while working on their latest project with a statue of the creators of Marxist theory. Some imagined they were glorifying, others alleged defamation.
"It's a shame how you treat Marx and Engels!"
Truthfully, this new project in public space that literally copies a monument and then transfers it to another location didn't have much to do with the capitalist system that creates/allows very rich and very poor people, but it certainly adds stories to the overall experience of Various and Gould.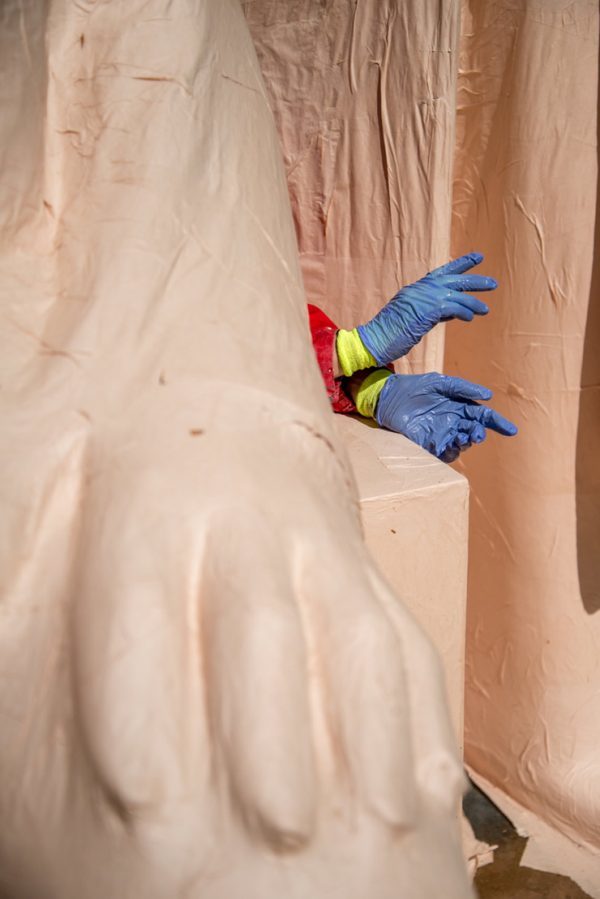 And while these inquisitive Street Artists/Public Artists conceptual project was meant to have an interactive element, they say they didn't really expect the constant demand of observers to engage in conversation – even to explain and sometimes defend their project, while they constructed it.
"We had a focus on communication. We got into talks and discussions with passers-by, residents and tourists, while taking the paper casts. Discussions about monuments, art, cultural politics and so on," says Various of the roughly month-long project that spanned April and May.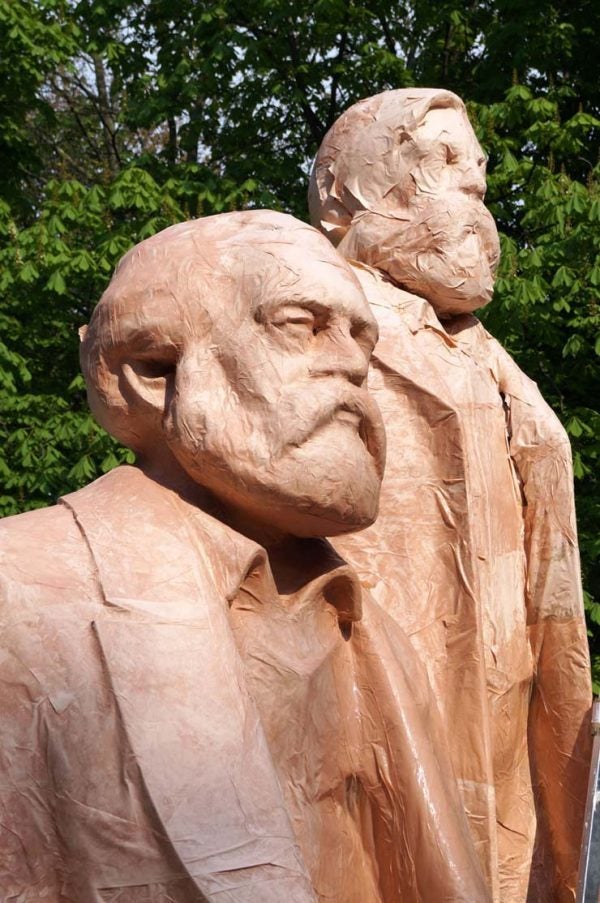 They began working in one high-visibility park with the larger-than-life bronze images of the ancestors of the scientific communism Karl Marx and Friedrich Engels and ended with the figures at another park in the peripheral district of Hellersdorf three weeks later with papier mâché "skins" of them in colorful street advertisement posters.
"Most of the people coming by were very surprised, some in positive ways, some in negative," says Gould. "Some people cheered, some people shouted at us – the later in fact for very different reasons."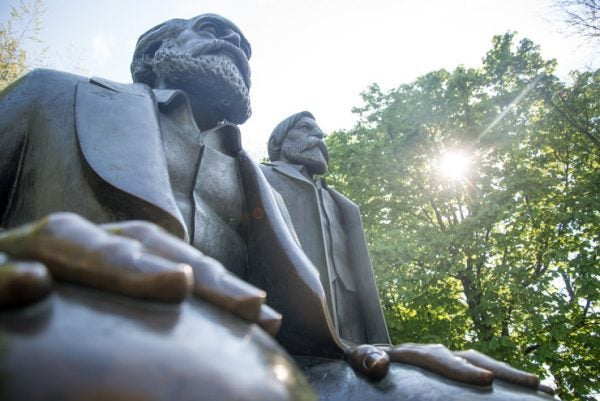 We often refer to Street Art and graffiti in terms of being "urban interventions", active installations of artwork into the public sphere where usually no one was requesting its sudden, unannounced presence. Additionally these interventions are necessarily anonymous and done quickly when people are not around.
Various and Gould are studied and thoughtful in their preparations for their interventions and this project takes on additional significance due to the fact that they are interacting directly with another artists public art – a sort of cross generational unsolicited "collaboration" with sculptor Ludwig Engelhardt, who inaugurated his piece in 1986 and who passed away in 2001.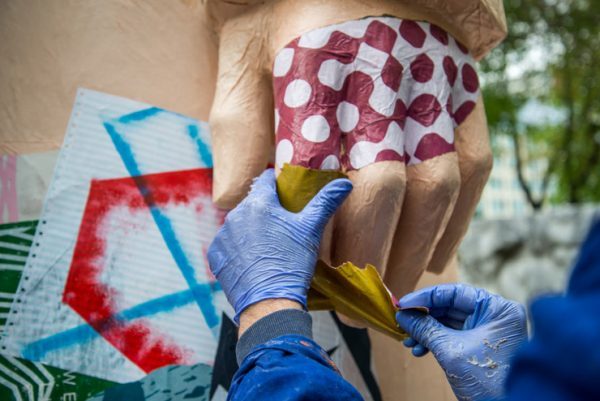 Calling their project "City Skins" they did a sort of test run with public sculpture in 2015 without permission. This time they have permission from the Berlin Monuments Office, with certain caveats that seemed perfectly reasonable, like using materials and methods that did no damage to the original sculpture.
"The paper enclosed the monument without sticking to the bronze itself," says Various, "and it was opened and removed without residues, like the skin of a fruit." – which explains the project's name "City Skins".
After the duo took the paper cast back to a spacious workshop at an arboretum called "Baumschule Köpenick" they reassembled the figures and covered them with ornamentative guilloche – large abstractions of patterns lifted from currency – a subtle nod to the capitalist system and the figures represented.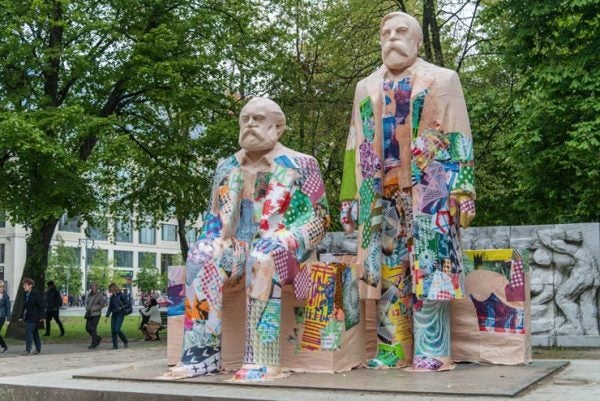 One may also draw a corrollary significance to the choice of paper as their art-making material.
"Now it is in the nature of the bronze that it is heavy, stiff and immovable. Congealed to shape. The question might arise whether bronze is the appropriate medium for honoring a genius," says Jan Kage, an author, musician, moderator and curator from the art space "Schau Fenster" in a rough translation from German.
"The artist duo has chosen a completely different material. A much more transient one than bronze, a more flexible one, and above all one that Marx and Engels had also chosen to carry their ideas into the world: paper."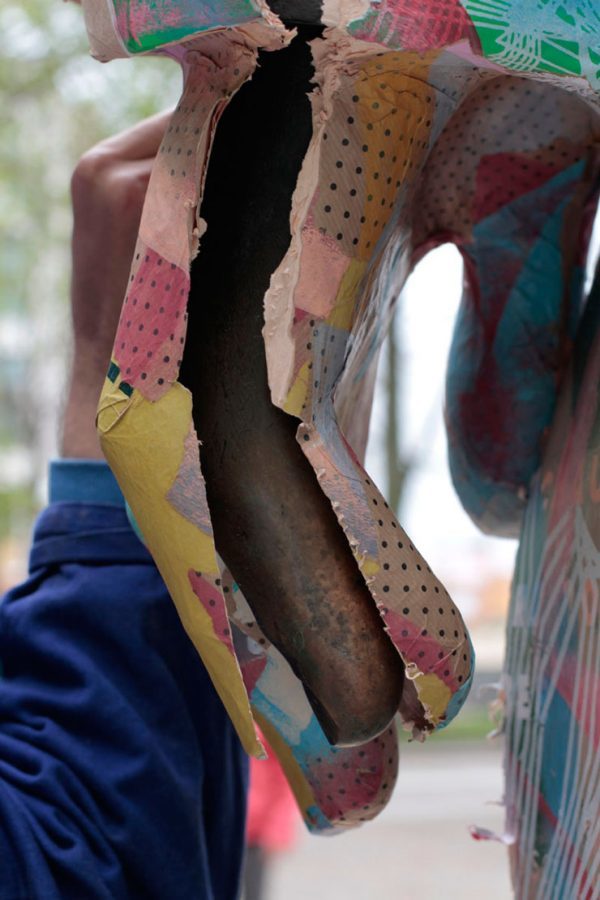 On the day of the unveiling in a park with the new colorful skinned Marx and Engels, the verdant knoll atop which it sat was a challenge to climb for the some of the 100 or so visitors who came for a Sunday reception. The incline down toward the train station also proved an ideal place for kids to roll down and get dizzy – when they weren't racing around the new temporary sculpture and trying to catch each other.
By now the duo have been compared to the French public artists Christo and Jeanne-Claude, who stay in the minds of a generation of Berlinians for their 1995 wrapping of the Reichstag, a vastly larger public art endeavor with a different set of goals. They say that they are also influenced by the artist duo "p.t.t.red" (paint the town red) and their subversive intervention in New York in 1996 where they turned the Statue of Liberty red by manipulating the spot lights so the monument was illuminated in red light at night.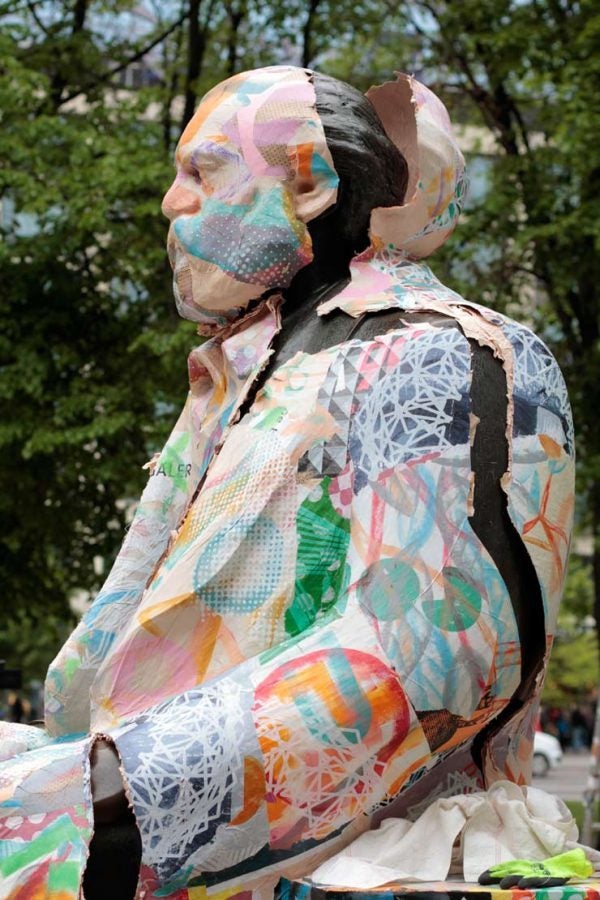 In fact Various and Gould did their first sculptural public interventions over a decade ago in New York. "In 2006 we were both part of a one-night pop-up group show in NYC called "Stitch Project" on 9th Street,with Solovei, Albert Zuger, Tod Seelie and many more," says Gould. They describe an antique cash register which Various delicately cast. Somehow themes lead back to money and our relationship to it.
"Monuments are projection screens of collective memory and witnesses of a time period," they say in their conceptual description of the project. "They reflect history, zeitgeist and models of a social system. After political upheavals, they are frequently overthrown, toppled or buried. This is testament to them being supercharged with symbolic meaning."
Given the responses of literally hundreds of people during the two public phases of City Skins, Various and Gould feel assured that Marx and Engels and their theories are as powerfully relevant in today's world as they were in theirs – if in a new light.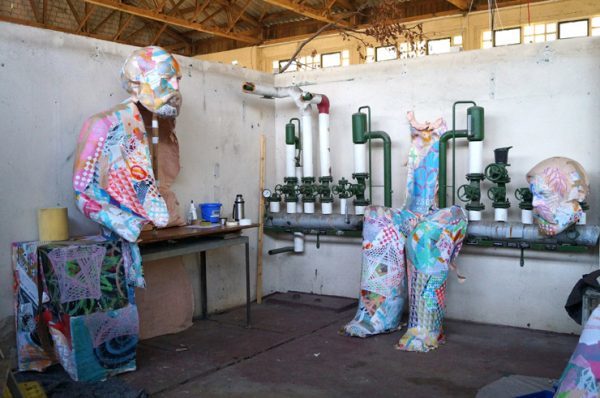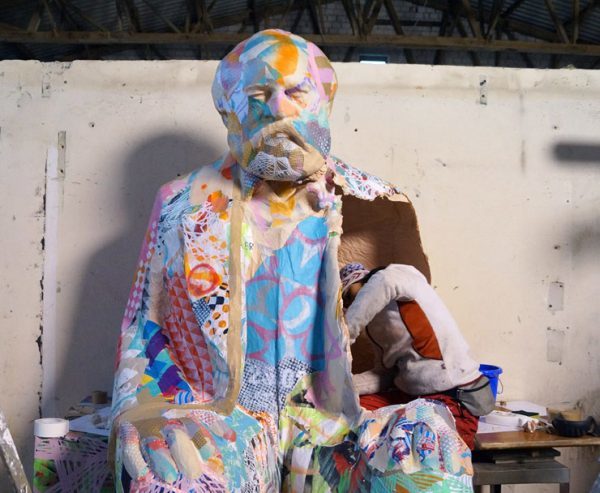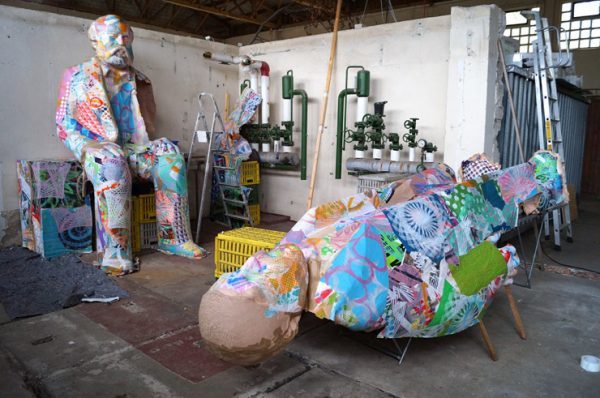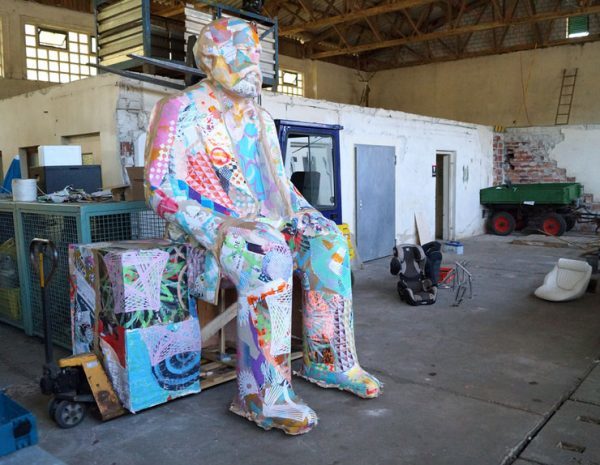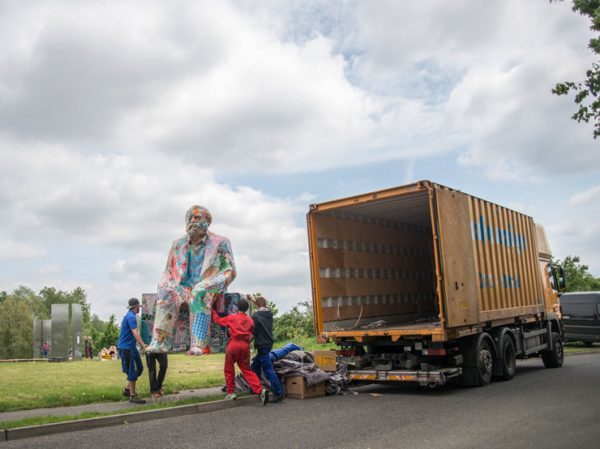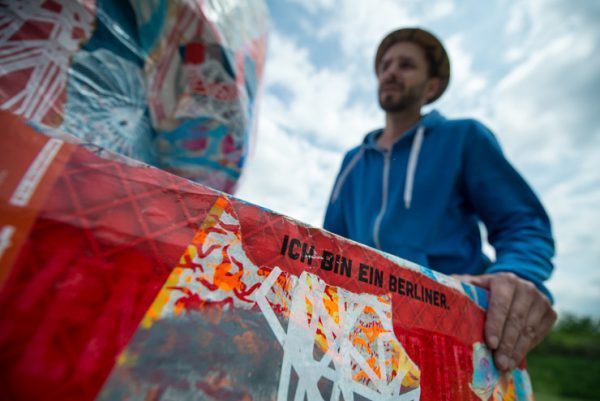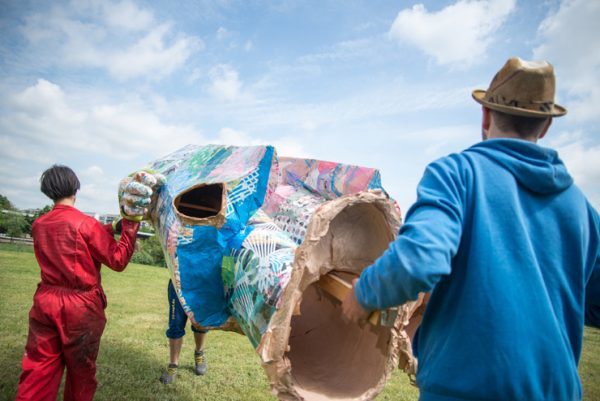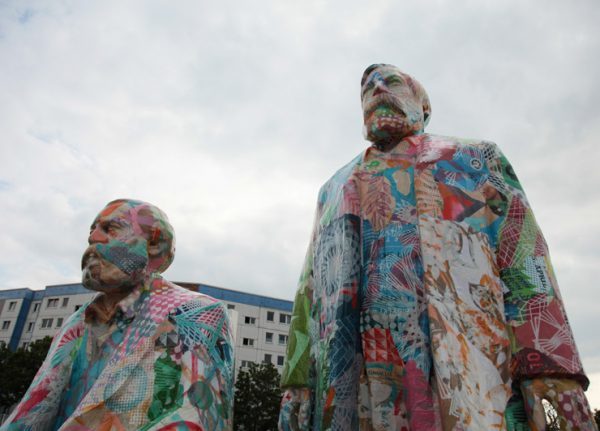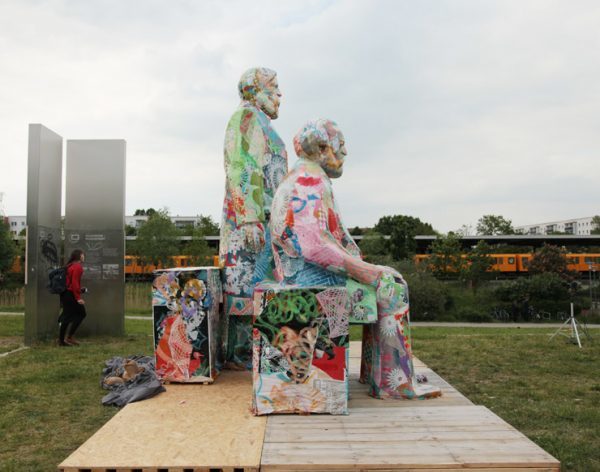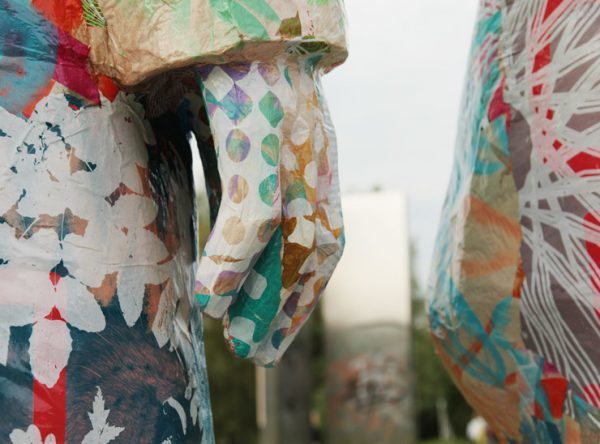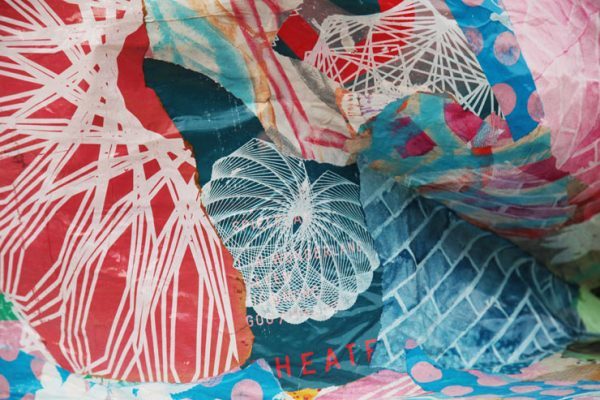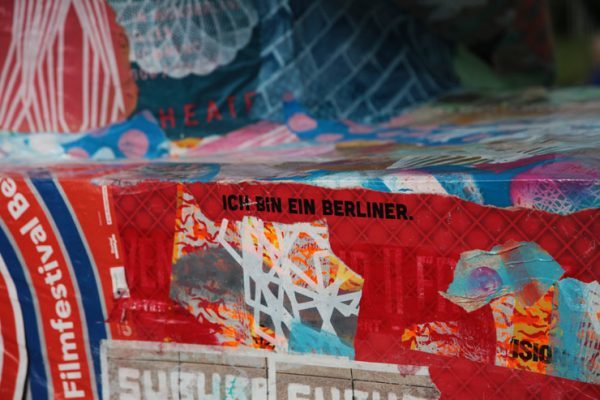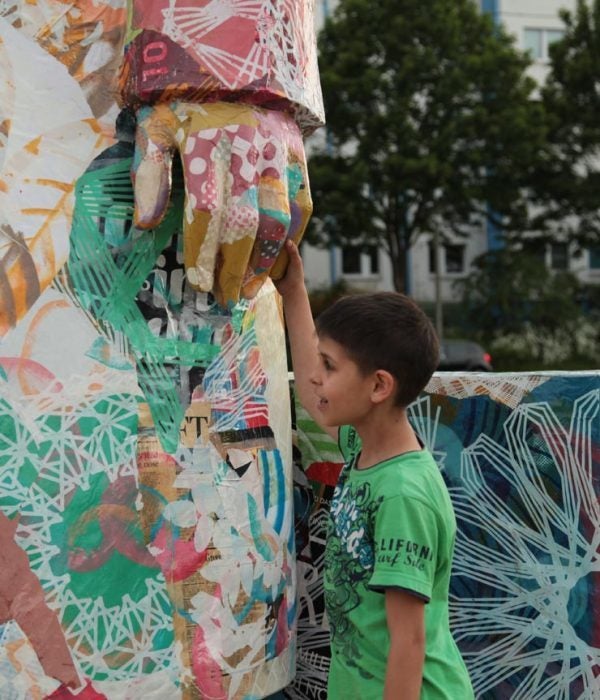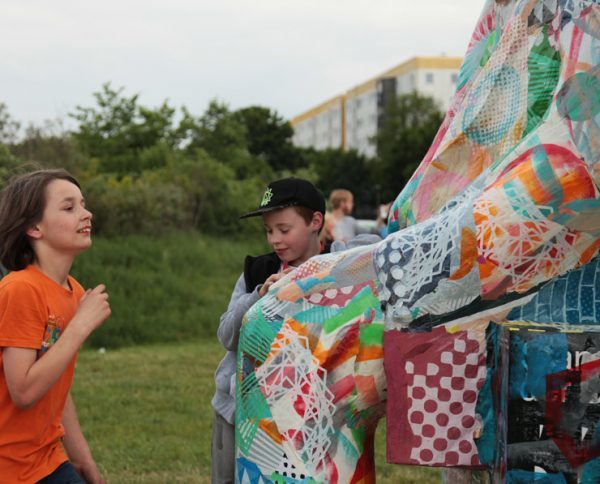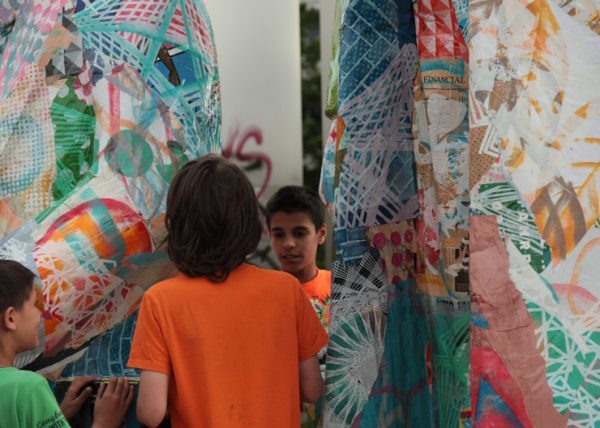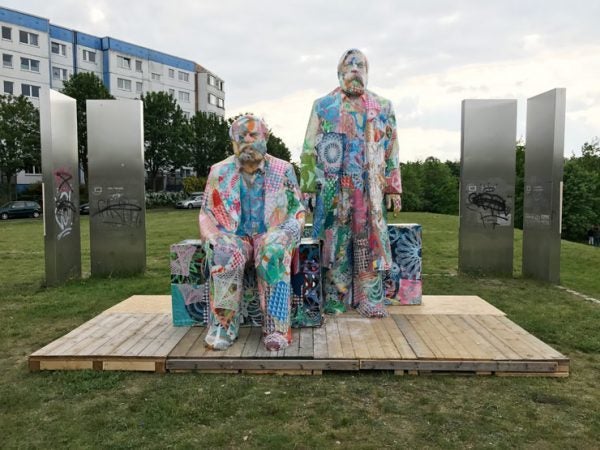 ___________________________________________
Please note: All content including images and text are © BrooklynStreetArt.com, unless otherwise noted. We like sharing BSA content for non-commercial purposes as long as you credit the photographer(s) and BSA, include a link to the original article URL and do not remove the photographer's name from the .jpg file. Otherwise, please refrain from re-posting. Thanks!
Read all posts by Steven P. Harrington and Jaime Rojo on The Huffington Post HERE.
Related
Popular in the Community