Marxist Glue, a new street art show curated by Toks Shoyoye, redefines the Los Angeles community and challenges MOCA.
Curator Toks Shoyoye has stomped his foot and the earth has quaked. Marxist Glue is a group show, actually a historical gathering, of 13 Los Angeles artists. This show covers an epoch and illustrates the motivations of a movement. Los Angeles street art shall be redefined.
Marxist Glue introduces a core crew of street genius, skill and wit to the general public for the very first time. This show is of extreme importance and balance. As we speak, Jeffrey Deitch is amassing and manicuring his own crew of artists for MOCA's street extravaganza next April. Marxist Glue offers a contrast to the boutique.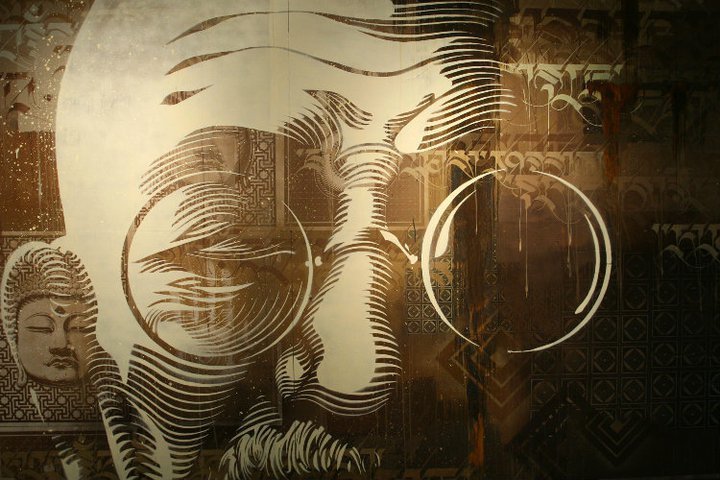 There is no political affiliation to this show. Marxist Glue is a Chinese term for wheat paste, the glue used to apply a poster to a wall. The Chinese have always been active propagandists and they love their wallpaper. True to the spirit of influence, Marxist Glue has its own video trailer, worth a look at marxistglue.com. Instinctively, Toks Shoyoye knows how to put on a good show. I predict there will be an art world competition to shake his hand and win his influence.
Most significant, this collection radiates with a wild energy, safely dangerous. It is a passionate scream and a rebel yell. Like the kind of sound I make just before I throw a brick.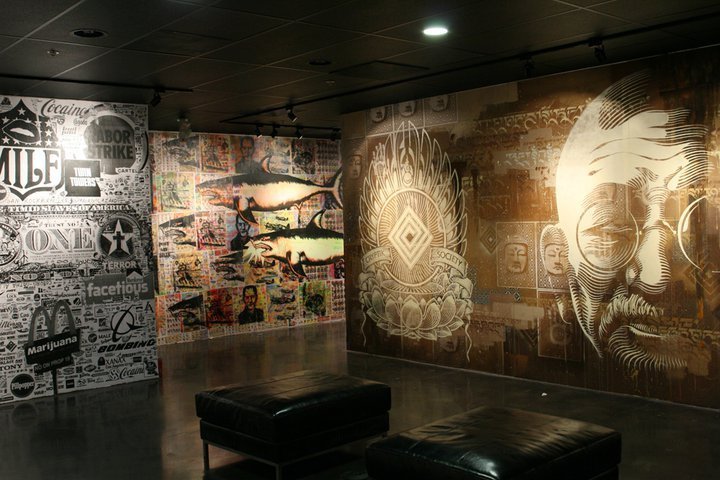 Hold Up Art, a gallery in Little Tokyo, is curated and cultivated by Brian Lee. The large space with multiple walls is a visual explosion. Color and image cover every square inch, floor to ceiling, 360 degrees. Each artist has staked his turf and bled it out.
Iconic Robbie Conal grounds the show in history. Cryptik, the standout of Marxist Glue, is the new kid on the block. Along the timeline, we get our favorites, such as Skullphone, Shark Toof, Yo!Peace and ABCNT. Visually, it is a harmonious cacophony. Layers upon layer of detail, innuendo and sucka humor. Get it? ABCNT, like, Absent. Go-Doof. Me too. Ha-ha!
Stylistically, the show covers the gamut of technique and tool. Many call Mear One the 'Michelangelo of Street Art.' I am higher-minded; I personally believe that he shoots spray paint from the tips of his fingers and changes color with mind-control. Everyone is socially political but Zolton, Mark Of The Beast and Political Gridlock crash over us like a Sherman tank with the big gun blazing. Everyone is a comedian. Nomade and Eddie laugh it up with style and a hard edge.
The Phantom, an old school pioneer with paint, cuts up with a jagged blade. His new work in the show is hilarious and hard. At the opening night, the Phantom performed a piece with operatic grandeur. This tableaux vivant is a cage-fightin' smackdown against the Establishment. A beautiful angel has fallen, crashed on the pavement. Her wrists are slit. The Phantom, with his face painted, offers a living reproduction of Shep Fairey's well-known "Chinese Soldiers," 2006. (The Phantom has issues with Fairey and has challenged the trail-blazing pioneer to a cage fight. Fairey has not RSVP'd.) Regardless, the Pageant Of The Masters in Laguna Beach needs to show this tableaux vivant next season. With live ammo!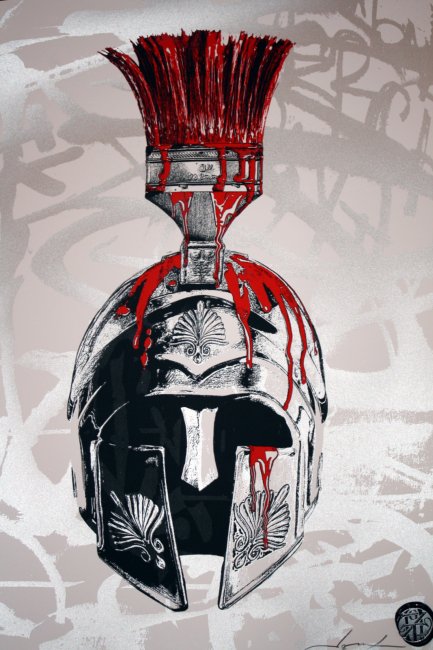 Shep Fairey, the crown prince of street art, was never a candidate for this show of thirteen artists but his influence is evident.
Cryptik, an Echo Park based artist, is the Zen Master. His work is careful, studied and specific. He is as clean as a Mandala. Once you get over the beauty of it, Cryptic slips us a soulful gut-punch. His work has a Blow Pop surprise ending that will give you a crooked smile.
Los Angeles will always resist definition. Marxist Glue offers one of those rare defining moments. This collection of individual style is wholly and completely LA. Marxist Glue is the new measure.
The opening night was thick. Everyone was having crazy fun. Gallerist Brian Lee was proud of the beehive. Street art has a loyal following and the vibe was jazzed. These artists have avid fans. Crazy sticker-junkie kids. Autograph-sketch hounds. Groupie-girls with a Sharpie between their teeth. Every camera-phone flashed. Away from the quiet reverence of the white cube gallery, this show makes you want to dance and shout. It's a great and vibrant kulture.
Marxist Glue shows us a whole new world, a collection of talent that is not in the common knowledge of street art. They are not the usual suspects. These are the punks, the passionate worker bees, and the line-crossers.
A layer of superstar has been peeled back and the muscle is now exposed. It is gorgeous and thoroughly delightful.
Did I just say gorgeous and delightful? I meant def and dope.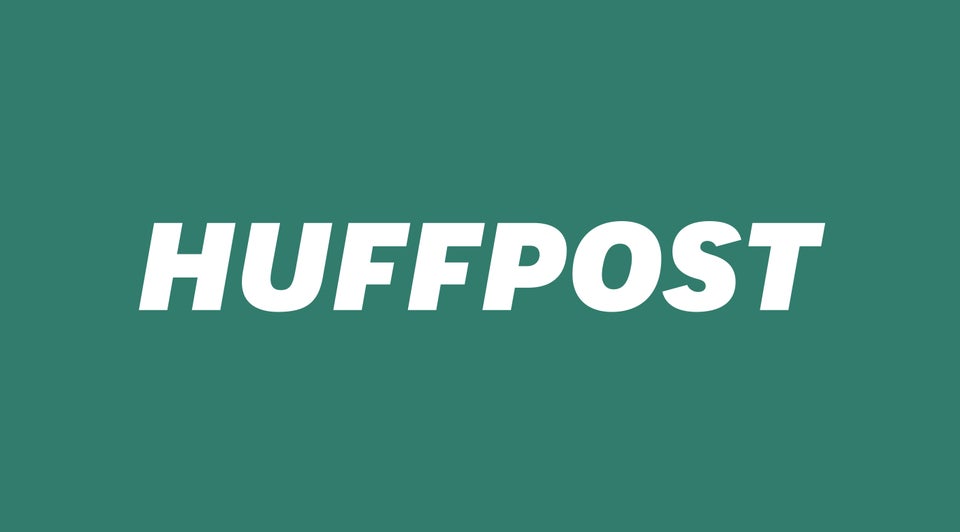 'Marxist Glue' A New Street Art Show Challenges MOCA And Establishes A New Line In The Street
Support HuffPost
The Stakes Have Never Been Higher
Related
Popular in the Community