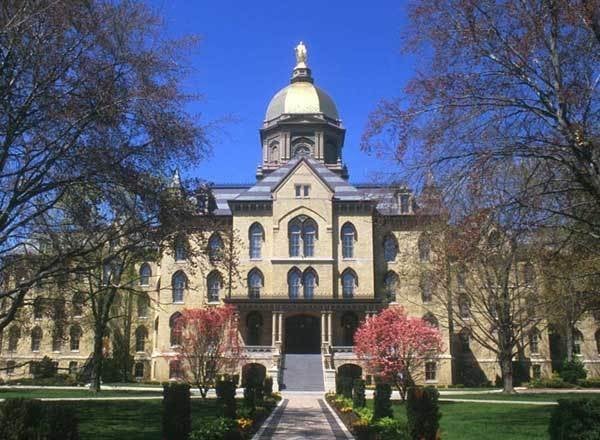 I am a longtime admirer of Mary Ann Glendon, a former Ambassador to the Holy See as well as a scholar and innovative thinker on women's issues. However, I was gobsmacked by her recent decision to refuse a prestigious award from Notre Dame because, as she discovered, she would have to share a podium with the president of the United States.
I'm not Catholic, so I'm not going to enter into the internal religious politics of Glendon's decision. In declining the university's Laetare Medal, Glendon wrote an impassioned letter to Notre Dame's president, the Reverend John Jenkins, in which she said, in part:
Last month, when you called to tell me that the commencement speech was to be given by President Obama, I mentioned to you that I would have to rewrite my speech. Over the ensuing weeks, the task that once seemed so delightful has been complicated by a number of factors.

First, as a longtime consultant to the U.S. Conference of Catholic Bishops, I could not help but be dismayed by the news that Notre Dame also planned to award the president an honorary degree. This, as you must know, was in disregard of the U.S. bishops' express request of 2004 that Catholic institutions "should not honor those who act in defiance of our fundamental moral principles" and that such persons "should not be given awards, honors or platforms which would suggest support for their actions." That request, which in no way seeks to control or interfere with an institution's freedom to invite and engage in serious debate with whomever it wishes, seems to me so reasonable that I am at a loss to understand why a Catholic university should disrespect it.
Glendon then went on to suggest that the university was using her as conservative "cover" for the President's visit. Notre Dame had defended its decision in a previous statement, in which it argued, "We think having the president come to Notre Dame, see our graduates, meet our leaders, and hear a talk from Mary Ann Glendon is a good thing for the president and for the causes we care about."
A commencement, however, is supposed to be a joyous day for the graduates and their families. It is not the right place, nor is a brief acceptance speech the right vehicle, for engagement with the very serious problems raised by Notre Dame's decision -- in disregard of the settled position of the U.S. bishops -- to honor a prominent and uncompromising opponent of the Church's position on issues involving fundamental principles of justice.

Many conservatives -- especially those at National Review Online's "The Corner" -- are praising Glendon for her "leadership." This isn't leadership but the opposite: it's burying one's head in the sand. Here we have yet another example of religious conservatives opting out of engagement with the larger political culture, even that within their own church.
Even if you view President Obama's stance on abortion -- which this is about -- as wrong, or even appalling, wouldn't you want to take this opportunity to address the president directly -- or as the old saying goes, "Speak truth to power?"
Notre Dame has not, after all, invited the head of Planned Parenthood, or a doctor who performs abortions, or even a pro-abortion activist, which the language of Glendon's letter suggests.
Rather it has invited the president. Of the United States. For whom many Catholics and non-Catholics alike voted. Glendon's words suggest that Obama may be president but he is not HER President, or the Catholics' president -- a highly divisive and anti-democratic sentiment.
Glendon should have accepted the award graciously, and seized this rare chance to articulate her principles directly to Obama. As the university rightly points out: it is a "good thing" to advance your causes with political leaders. Maybe especially with the ones with whom you most disagree. Certainly, engagement with one's opponents and the passionate debate of ideas should be at the very core of every college education. Notre Dame realizes this. Unfortunately, Glendon doesn't.
Calling all HuffPost superfans!
Sign up for membership to become a founding member and help shape HuffPost's next chapter