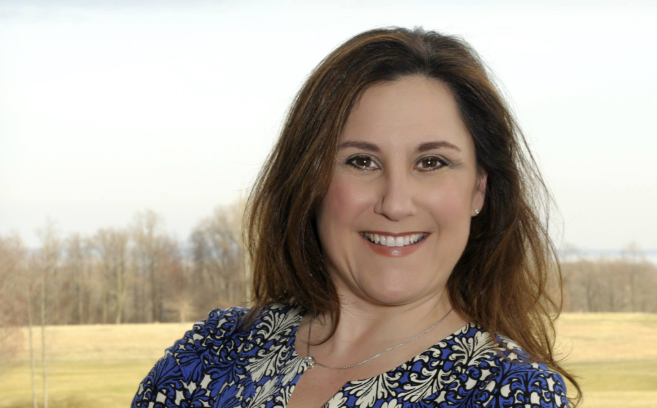 A Maryland lawmaker apologized Tuesday for using a racial slur to describe a majority-black county in suburban Washington.
Del. Mary Ann Lisanti (D-Harford), who is white, allegedly told a white colleague late last month at an Annapolis cigar bar that campaigning in Prince George's County on behalf of another candidate amounted to door-knocking in a "nigger district," reported The Washington Post.
Prince George's County, with a population that is 65 percent black, is one of the most affluent majority-black counties in the U.S., according to the Census Bureau. Harford is 80 percent white.
Lisanti apologized for her "word choice several weeks ago."
"I am sickened that a word that is not in my vocabulary came out of my mouth," she said in a statement. "It does not represent my belief system, my life's work or what is my heart."
Lisanti also apologized to the Legislative Black Caucus of Maryland on Monday. She said she did not recall using the slur and offered an "inadequate" apology, the caucus said in a statement on Tuesday.
"It is clear Delegate Lisanti is unsuited to continue in a position of leadership in the Maryland General Assembly," the black caucus statement said. "The use of a derogatory term exhibits that she does not hold the requisite contrition to be entrusted in a leadership role moving forward."
Lisanti announced Tuesday that she had also apologized to the entire House Democratic Caucus and had agreed to stepped down as chair of the unemployment insurance subcommittee on the House Economic Matters Committee after meeting with House Speaker Michael E. Busch (D-Anne Arundel).
Busch said in a statement Monday that Lisanti must "face the consequences of her behavior." He did not immediately respond to HuffPost's request for further comment.
The Legislative Black Caucus of Maryland also called on Lisanti to undergo racial sensitivity training, which she said she would attend.
"I understand that the use of inappropriate and insensitive language is not acceptable under any circumstance," she wrote in her statement. "I am sorry for the hurt I have caused and will do everything I can to help heal that pain and regain the trust of my colleagues and constituents. I pray for forgiveness."
The Post questioned Lisanti earlier this month about whether she used the slur, but she claimed she couldn't "recall much of that evening." Asked if she believes she's ever used the word, Lisanti said she was "sure" she had.
"I'm sure everyone has used it," she told the Post. "I've used the f-word. I used the Lord's name in vain."
Del. Darryl Barnes (D-Prince George's), who chairs the Black Caucus, applauded Busch for taking swift action against Lisanti. He condemned her use of the racist slur and her comments to the Post that she was "sure" she had used the term in the past, but Barnes stopped short of calling for her resignation.
"Racism is just as prevalent today as it was in 1950 ― it's just a sugarcoated form," Barnes told HuffPost.
"This is not a one-time incident. This is a behavioral pattern ― those are her words," he said. "She has to take a real close look in the mirror and do a judgment call ... and decide whether she should stay in the General Assembly or if should she move on."
This article has been updated with Lisanti's apology and Barnes' comments.
Support HuffPost
The Stakes Have Never Been Higher
Popular in the Community