A peace activist who was arrested while photographing an anti-drone protest at an upstate New York air base has been sentenced to six months in jail.
Mary Anne Grady Flores, a grandmother of three from Ithaca, New York, was found guilty in 2014 of violating a protection order that barred her and other activists from going near Col. Earl Evans and his workplace, the Hancock Field Air National Guard Base in Syracuse, New York. Evans, mission support group commander for the 174th Attack Wing, requested the order after an anti-drone demonstration at the base in 2012. (Drone missions are operated out of Hancock, and the airfield is home to a drone training center.)
Her appeal was recently rejected, and Grady Flores is returning to jail on Tuesday.
"It's so bizarre and so egregious," said Carol Baum of the Syracuse Peace Council, a group that organizes anti-drone protests at Hancock. "We had assumed the court system would do the right thing, and it didn't."
The charges against Grady Flores, a Catholic involved with the Upstate NY Coalition to Ground the Drones & End the Wars, stem from a nonviolent protest over the military's use of drones at the Hancock base in February 2013, when she and eight others were arrested and charged with violating the protective order.
Grady Flores insists she did not intend to flout the court, testifying at her trial that she accidentally stepped on base property while taking photos of the protest. Nevertheless, a jury convicted her of second-degree criminal contempt in 2014, and she was later sentenced to a year in jail. In July 2014, she was released on bail pending an appeal, in which she argued the protection order was unconstitutional and vague, and that there was insufficient evidence to convict.
"There is a requirement that there be an act of violence or intimidation against the protected party or at minimum an articulable risk of safety involving the witness," read the appellate brief. "There is no such risk here. Nor can the prosecution claim that the defendant was abusive or threatening to Colonel Evans in any manner."
Grady Flores' lawyers also argued the one-year sentence was overly harsh and "vindictive."
The district attorney, meanwhile, maintained that the protective order was warranted and Grady Flores' sentence justified.
"This Court should not reduce her sentence based on some evaluation of her social conscious, personality or likeability," reads the DA's response in the appeal. "While [the] defendant may have acted out of a heartfelt belief in a cause, there are legal means of protesting the decisions of the government. By choosing to violate the law, [the] defendant subjected herself to punishment."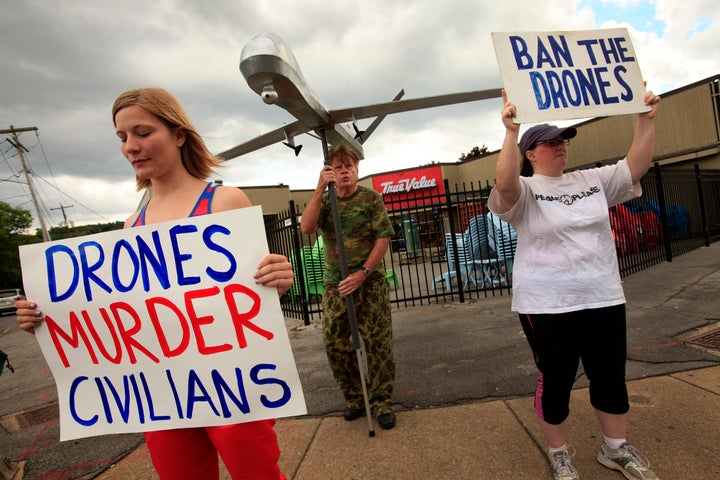 Grady Flores was scheduled to appear in county court on Jan. 22 to hear the decision in her appeal. But last week, she received a notice in the mail ordering her to report to Jamesville Correctional Facility in East Syracuse on Tuesday. Her appeal had been denied. (Her sentence, however, was reduced to six months, as the judge found the maximum sentence to be "unduly harsh" in this case.)
She intends to appeal again. In the meantime, drone activists are concerned about the precedent set by the case -- particularly the use of the protective order, which Baum worries was used to "repress dissent." However, Baum said her focus remains on bringing attention to the victims of U.S. drone strikes.
"While we are outraged by what's happening to Mary Anne, as well as other people who have been to jail for protests, the worst outrage is the drone attacks outside this country," she said.
Grady Flores expressed a similar sentiment Tuesday.
"This is a moral call," she told The Huffington Post shortly before reporting to jail. "We have to stand up for life and not be about the culture of death. Drones are just one part of the endless wars and U.S. profiteering off of war making."
She urged people interested in her case to read the Drone Papers, a cache of documents published by The Intercept detailing U.S. kill operations overseas.
"The American people, if they knew the details, they would say 'Heck no, we don't want this,'" she said.
This post has been updated with quotes from Grady Flores.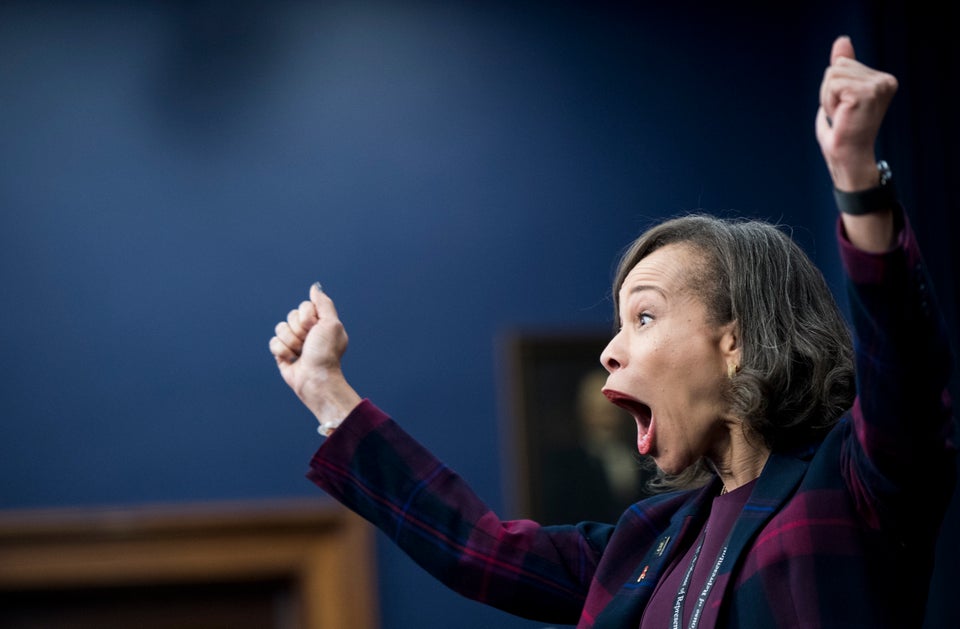 Scenes From 114th Congress And Capitol Hill
Popular in the Community