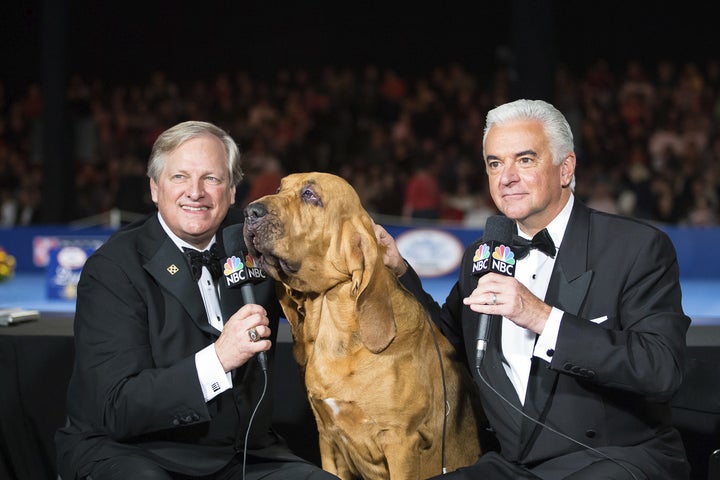 I love dogs even more than pumpkin pie, which is really saying something. So one of my favorite Thanksgiving traditions is cuddling with my husband and our rescued Labrador retriever mix on the couch (or with a pug named Bella if we visit the in-laws) to watch The National Dog Show.
I was astonished to learn I'm not alone: over 20 million Americans watched the show last year on Thanksgiving Day. It's pretty remarkable considering the Thanksgiving broadcast started in 2002. What turned the Kennel Club of Philadelphia's dog show into such a popular Thanksgiving tradition in just 15 years?
I had the chance to ask just that during a media call a few days ago with David Frei and Mary Carillo. Frei – the legendary dog show announcer – provides expert commentary about the different dogs and breeds as the show's co-host (with actor John O'Hurley of "Seinfeld" fame), and Carillo interviews interesting handlers backstage in the "benching" area before profiling the winners – all with the same deft touch she brings to her coverage of the Olympics. Their excitement for The National Dog Show is infectious.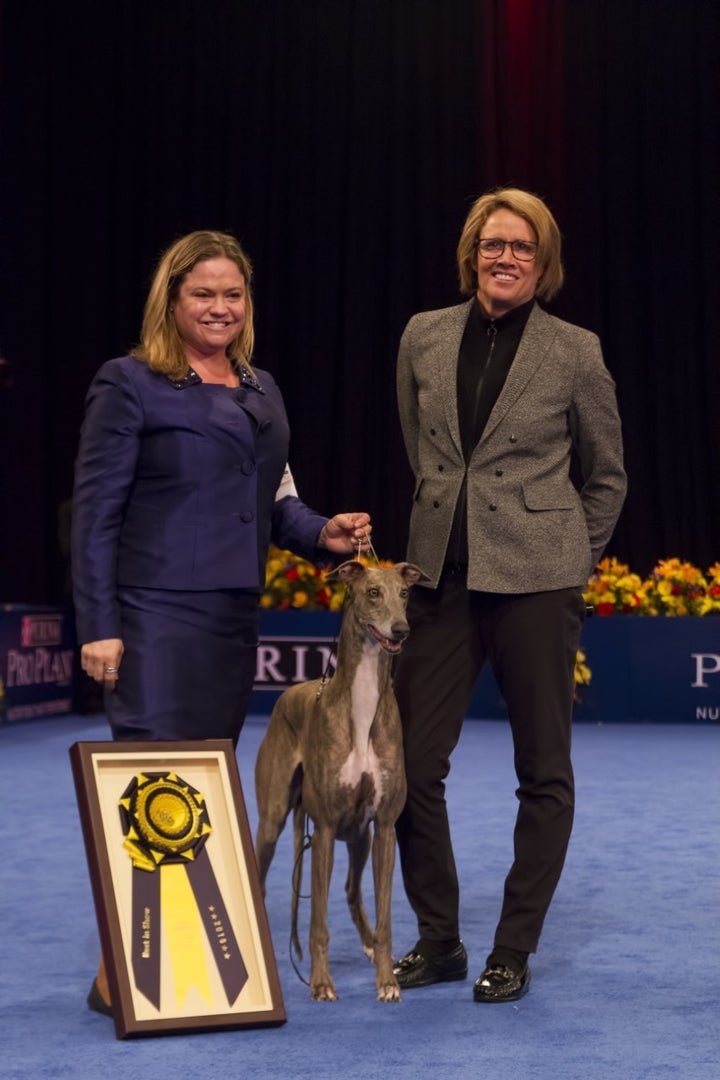 Carillo attributes the success of the show in a relatively short amount of time to the nature of Thanksgiving itself.
"It's such a great holiday because it's more relaxed than most holidays," she told me. "It's not based on religion. It's all about family, and that's what dog shows are all about … Everybody can enjoy watching a dog show on a day like that when you're home and you're not stressed out. There'll be football later in the day, but for those couple of hours you can sit around with any member of your family or friends and have a great time watching these beautiful animals."
Frei added that dog lovers have learned to "protect the remote" until 2 p.m. on Thanksgiving Day.
"We always say, 'Dogs until two,'" Frei said with a chuckle. "Don't let the football fans in your family get that remote away from you. Stay right there on the dog show. They can watch football after two o'clock."
The two joked about adding canine watchers to NBC's viewership numbers since we all consider dogs to be family members. Carillo said her dogs like watching the show even though it's a little confusing. Rocky, her Westie, has gotten used to hearing her voice on television, but her 5-year-old rescue, Speedy Boy, is still adjusting.
"He goes behind the TV to try to find me because he hears my voice," she shared with a laugh.
Over 2,000 dogs of 191 breeds and varieties will compete this year at The National Dog Show, which will feature a new breed: the Nederlandse Kooikerhondje (Kookier).
"I tell people all the time that there is not another mammal on Earth that comes in so many different shapes and sizes," Carillo said. "The idea that down to the final seven, you can have a dog that weighs about 5-6 pounds and you can have one that weighs a couple hundred – that to me is unbelievable."
Frei said a huge reason why he describes the different breed characteristics of featured dogs on-air in such detail is to help educate potential owners before buying or adopting a dog.
"If the dog grows up and is something you're not expecting, those are often the dogs that end up in shelters," he said. "Make sure you know what you're doing. Don't buy on impulse. Don't buy a dog for a gift. Do your homework."
Watching The National Dog Show is just about the easiest homework possible – and, of course, fun.
"It's a celebration of the dogs in our lives, whether they're purebred dogs that you see on the screen on the competition, or your own dog that's sitting next to you on the couch at home, which is the real 'Best in Show' dog in your world anyway," Frei said. "That's the kind of thing that I think we're proudest of … it gives us a reason to celebrate these dogs as members of our family."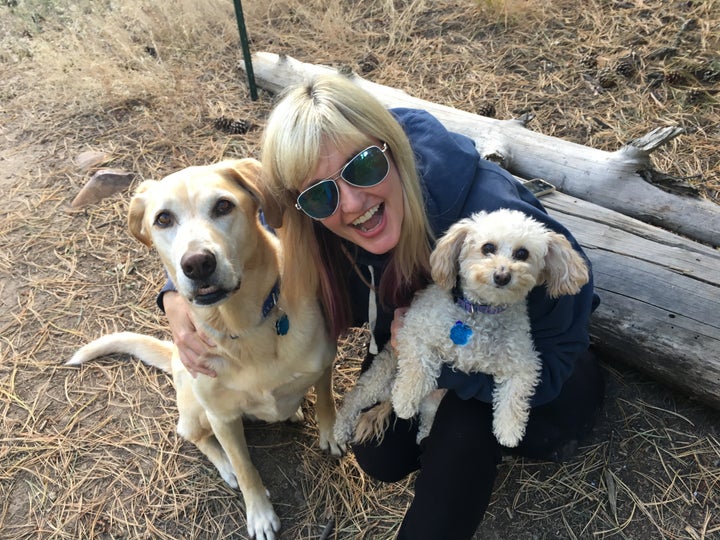 NBC will broadcast the 16th annual edition of The National Dog Show Presented by Purina at noon (in all U.S. time zones) on Thanksgiving – November 23, 2017 – immediately following coverage of the Macy's Thanksgiving Day Parade. For more information, visit: NationalDogShow.com.
Related
Popular in the Community