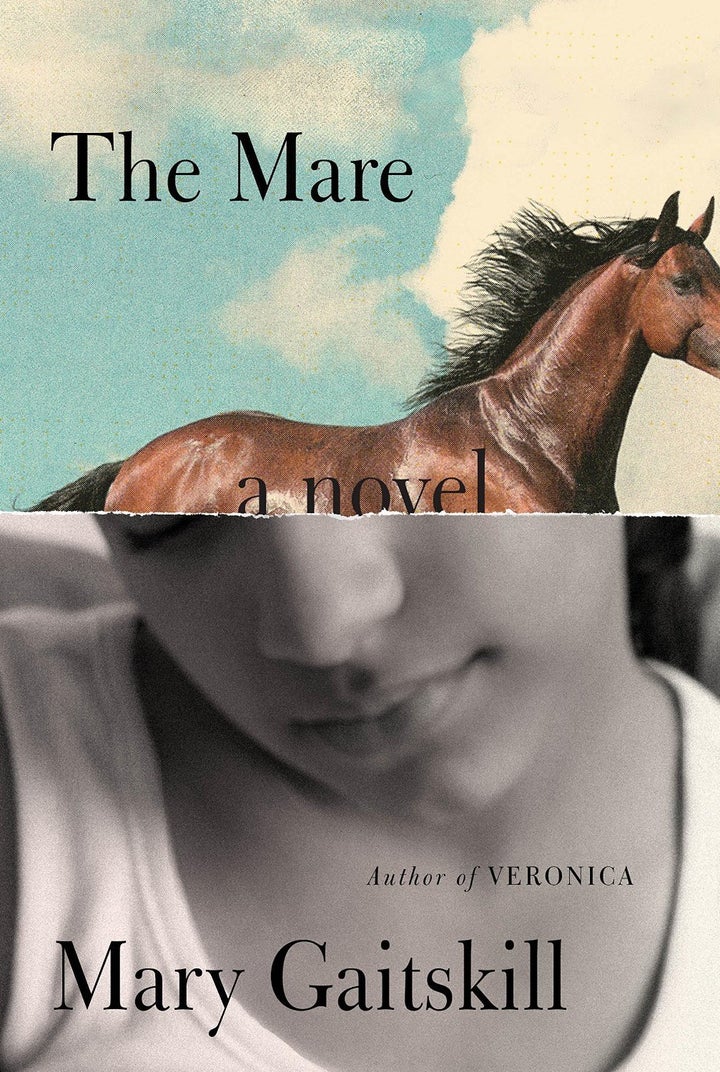 "There's a limit to what you can be to each other," a man advises his wife in Mary Gaitskill's new novel, The Mare. Although he's referring to a particular relationship between his wife, Ginger, and Velvet, a preteen girl they choose to foster part-time, the sentiment is a sort of thesis statement summarizing each relationship in the novel. Be it a mentor and mentee, a parent and child, a husband and wife, two puberty-addled girls, or a girl and her horse, Gaitskill's characters are hungry for more than what healthy relationships typically offer, and their need for social fulfillment teeters on harmful obsession.
Ginger and Paul met in Alcoholics Anonymous, she a struggling artist, he a successful professor living north of New York City. Their companionship is founded on a desire, at least on Ginger's part, to form a sustainable connection after years of low-grade emotional abuse. Her series of bad boyfriends is a cycle Ginger admits she understands nothing about, except for her tendency to continually fuel it. So when she meets Paul, a divorcee with a daughter, she gladly gives herself over to family life, and discusses having a child of her own with him.
But the pair's plans are thwarted by tragedy: Ginger's sister, whom she feels she's neglected to support, dies suddenly, and her mother dies soon after. On the surface, Ginger handles these devastating losses well. But throughout the novel, it becomes clear that grief has become the driving force for decision-making in her life, motivating her to develop and latch onto intimate relationships that could fill the nagging void. "I didn't get pregnant," Ginger narrates early in the book. "Instead my sister Melinda died. I know the two things don't go together. But in my mind they do."
So, with the best of intentions, she convinces her husband, Paul, that they should foster a child for a few weeks over the summer, as a trial run for long-term adoption. Velvet is a young Brooklynite whose family hails from the Dominican Republic. She lives with her hot-headed mother -- who doesn't speak English, and struggles to keep the family afloat -- and younger brother, Dante. She values learning but, like most preteens, puts a higher premium on fitting in at school. The portions of the book narrated from Velvet's perspective are perhaps the strongest and most intriguing, as they illuminate the rich inner life of an underprivileged student with warring feelings about ambition and acceptance within her community.
These observations are juxtaposed neatly by Ginger's narration, which mostly centers on her view of Velvet as a surrogate family member, a stand-in for those she's lost. In doing so, she waters down Velvet's truer, fuller identity, and loses a bit of herself along the way.
But it's not all missed connections for Velvet, Ginger and Paul. Though on its surface Gaitskill's story seems like it could get mired in schmaltz and cliche, the National Book Award-nominated writer proves her knack for nuance. Although Ginger reduces Velvet's personality so that it can serve as a tool that can enhance her own, she does offer the girl opportunities for joy that she wouldn't have been provided with otherwise. On her visits to Ginger's, Velvet meets the book's titular mare: Fugly Girl, an abused and ornery horse. The two form a connection that allows Velvet to view her own tumultuous upbringing as powerful. Velvet renames the horse Fiery Girl, after her own temperament, which she's learning to embrace -- until she learns of the wonders and pitfalls of male attention, that is.
Here, Gaitskill examines the harmful pervasiveness of social oppression, and the difficulties of rising above it. Through Velvet, Ginger and Fugly Girl, the writer seems to say that longing for more than what you've been given is a natural response to grief and oppression, but one that can lead down an arduous path. The Mare takes readers down that path, and immerses them in the many mangled relationships that can be formed along the way.
Told from the vantage points of a struggling artist, her practical if attention-hungry husband, and the young Dominican girl they choose to foster, The Mare is a thoughtful meditation on the many ways we try -- and often fail -- to connect.
What other reviewers think
Publishers Weekly: "Gaitskill is renowned for her edgy writing, but the book -- narrated by different characters -- treads into stereotype. More nuanced portrayals might have made Velvet's bumpy growth into an independent young woman more palatable."
The New York Times: "The narratives of Velvet and Ginger, at their best, interlock like the teeth of a zipper. At other points, the zipper snags. They feel like characters in two different novels."
Mary Gaitskill is the National Book Award-nominated author of Veronica, and the recipient of a Guggenheim Fellowship.
Those interested in stories exploring race, marital relationships, and the difficulties of growing up.
"That day I woke up from a dream the way I always woke up: pressed against my mom's back, my face against her and her turned away."
"Strawberry was not what I expected. She was a beautiful young women with a wounded, contemptuous mouth and distant, wistful eyes. Of course she had been hurt; God, she must've been hurt. But that hot blend of hope and scorn that happened so quickly in her eyes -- I was uneasy for Velvet and wished that she picked another friend. I felt bad about it because of what Strawberry had been through. But still. I wasn't sure I wanted her around."
PHOTO GALLERY
The Best Books Of 2015
Calling all HuffPost superfans!
Sign up for membership to become a founding member and help shape HuffPost's next chapter