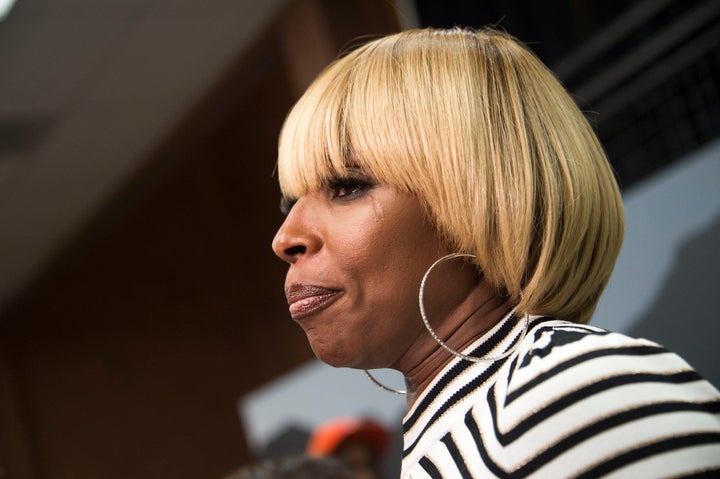 While promoting the movie "Mudbound," in which Blige co-stars, the Grammy-winning singer ― who was open about her support for 2016 presidential nominee Hillary Clinton ― shared her sentiments on Donald Trump's presidency.
"I just really can't support this, it is what it is," Blige said of President Trump as she spoke onstage at the festival. "He speaks about women viciously and he's just...racist. It makes me emotional, I haven't been this emotional all day."
Trump's inauguration on Friday was followed by womens marches that were held around the world on Saturday in protest of his blatant misogyny and in support of women's rights.
Blige is hoping the sense of unity that allowed for these marches will be the silver lining of the next four years. 
"My hopes are that this brings us together as people, period," she continued. "Not as a people, not as black people...but as people, and understand that the only thing that's going to make anything change is for us to love each other."
BEFORE YOU GO
PHOTO GALLERY
Celebrities Walking For The Women's March