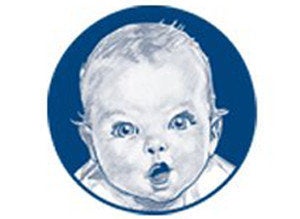 Ann Turner Cook's face is iconic, but if you saw the 85-year-old today, you might not have a clue as to who she is. Cook's claim to fame: being the very first "Gerber baby," a title that has just been snapped up by a new adorable child.
Cook became the face of Gerber when she won their original contest in 1928. Artist Dorothy Hope Smith sketched her portrait for use on their products, and that drawing, which was trademarked in 1931, became a symbol for not only Gerber, but cuteness in general. Yet, it wasn't until 1978 that the brand revealed who Cook was at all.
(Story continues below photos.)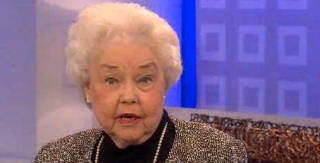 The Original Gerber Baby Meets 2012's Winner
Mary Jane's parents, Sara and Billy Montoya, told "Today" that they entered Mary Jane in the 2012 Gerber contest (held via Facebook , as opposed to mail like in Cook's day) just a few hours before the deadline. Their baby was selected as the winner out of more than 300,000 other babies, and her prize included of $50,000. Mary Jane's parents say they will put the money away for college. Additionally, Mary Jane will represent Gerber in their 2013 ad campaign.
Cook won't be replaced entirely though. The original Gerber baby face will stand as the brand's logo, for now. And Cook, who is a proud mother of four today, is happy to share the spotlight with baby girl Montoya.
WATCH: The original Gerber Baby meets this generation's Gerber Baby.
Related