Mary-Kate and Ashley Olsen are likely leaving acting behind.
While speaking with Women's Wear Daily about their fashion future, the Olsens reflected on their acting past and how they prefer to no longer be in front of the camera -- because they never really felt like actresses in the first place.
"With what we were doing in business when we were younger, I don't think it ever felt like we were actresses, because we spent so much more of our time not in front of the cameras, building a brand," Mary-Kate said. She continued: "And [growing up] we also were learning about branding and staying true to ourselves as well ... Even down to writing a script, they would want us and our input on what the script should look like or how it would sound -- because a 50-year-old man is not going to know the way a 10-year-old is speaking. It was very collaborative, and we were able to learn a lot about branding and marketing and product."
The Olsens have been in front of the camera since nine months old when they were cast as the youngest daughter on the iconic television series, "Full House," which ran for eight seasons. Mary-Kate and Ashley also garnered a huge fan base from starring in several of straight-to-video and television movies from 1992 to 2004, such as "Billboard Dad" and "New York Minute."
"I always looked at myself, even as a kid, as a businesswoman," Ashley said.
For the last decade, the twins have been busy with their fashion career. They built their brand in the fashion world through their production company, Dualstar Entertainment Group, and launched their own high-end fashion line, The Row, while continuing to work with retail giants like J.C. Penney on other fashion projects.
According to WWD, the Olsen twins made it known that a return to acting was unlikely. "We have a video catalogue of everything we did when we were younger, so we're looking at distribution for that now," Ashley said. "That's not being in show business, but it's been fun talking to these people we used to be in business with many, many years ago. But the industries are completely different."
"We still feel welcome in the [entertainment] industry," Mary-Kate said."But it's not the one we're in."
In fact, this is the second time the Olsens have spoken about shying away from the spotlight. In a 2012 interview for Elle UK Ashley said: "I don't have to be a pretty face. I've done that, but now it's important and liberating to be on the other side of the lens. I don't like to be the center of attention anymore." Ashley is the Olsen who gave up acting back in 2004 with their theatrically released "New York Minute," but Mary-Kate continued on the path with a role on Showtime's "Weeds" and in films like "The Wackness" and 2011's "Beastly."
Ashely also told Elle UK in the interview that, "It doesn't mean I'm not interested in Hollywood. I like the way it operates, I like the people who are involved and the sense of possibility. But if I ever get back in, it's not going to be as an actress."
Mary-Kate and Ashley are currently working on opening their flagship store for The Row in Los Angeles. They are also expanding to perfume, debuting two new fragrances under the duo's Elizabeth and James brand.
Head over to WWD for more.
Before You Go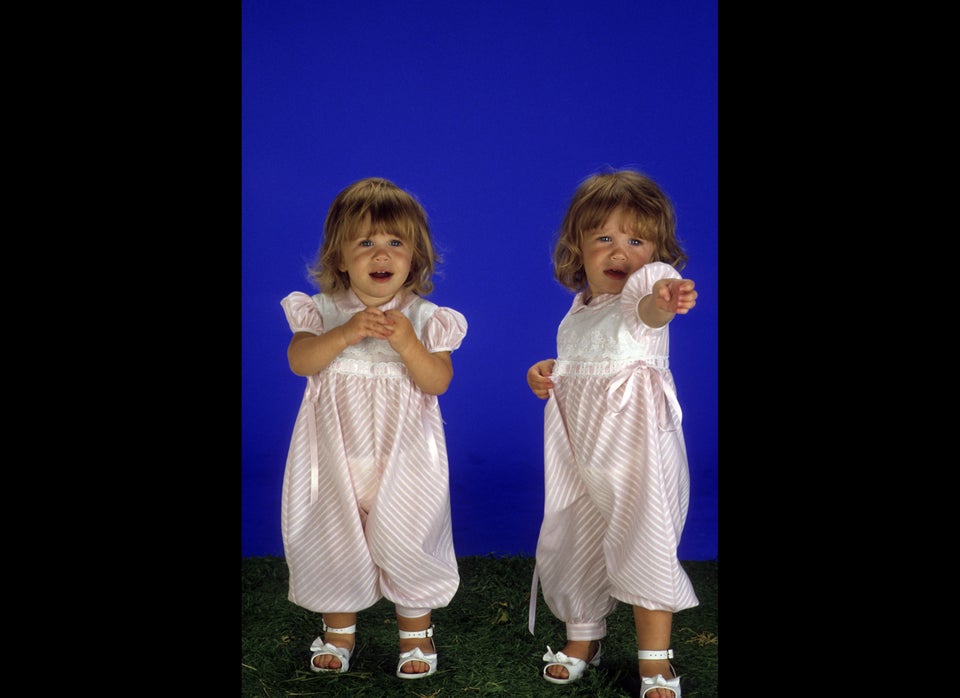 Olsen Twins' Style Evolution
Popular in the Community