An Olsen Twins sighting is pretty rare. A Mary-Kate, Ashley and sister Elizabeth Olsen sighting is like seeing one seriously stylish unicorn.
The twin-sisters-slash-fashion-powerhouses arrived on the CFDA Fashion Awards red carpet in New York City on Monday night in their signature all-black-everything ensembles. But the duo, whose label The Row is nominated for both womenswear and accessory designer of the year awards this evening, did bring at least one unexpected accessory on their arms: little sister Elizabeth Olsen.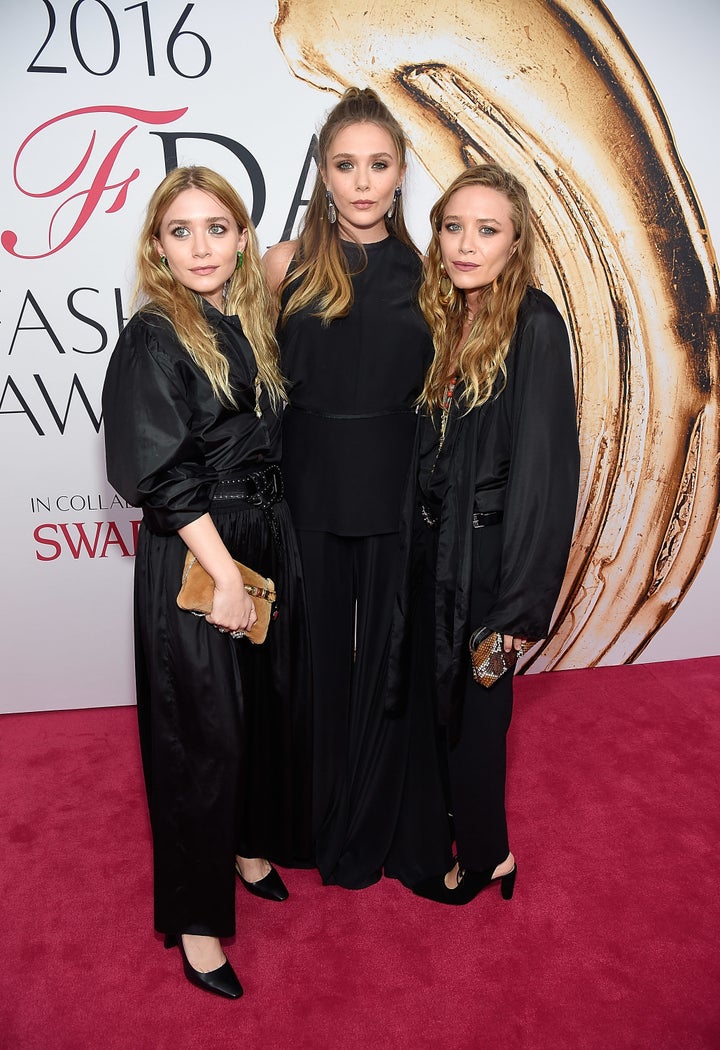 All flashing the perfect smize, all sporting that effortlessly Olsen-esque blonde hair -- If it weren't for Lizzie towering over her two older sisters, they could very well pass for a set of triplets.
And while MK & A are revered as the most stylish family members of the Olsen contingent, Elizabeth has had plenty of wins herself, too.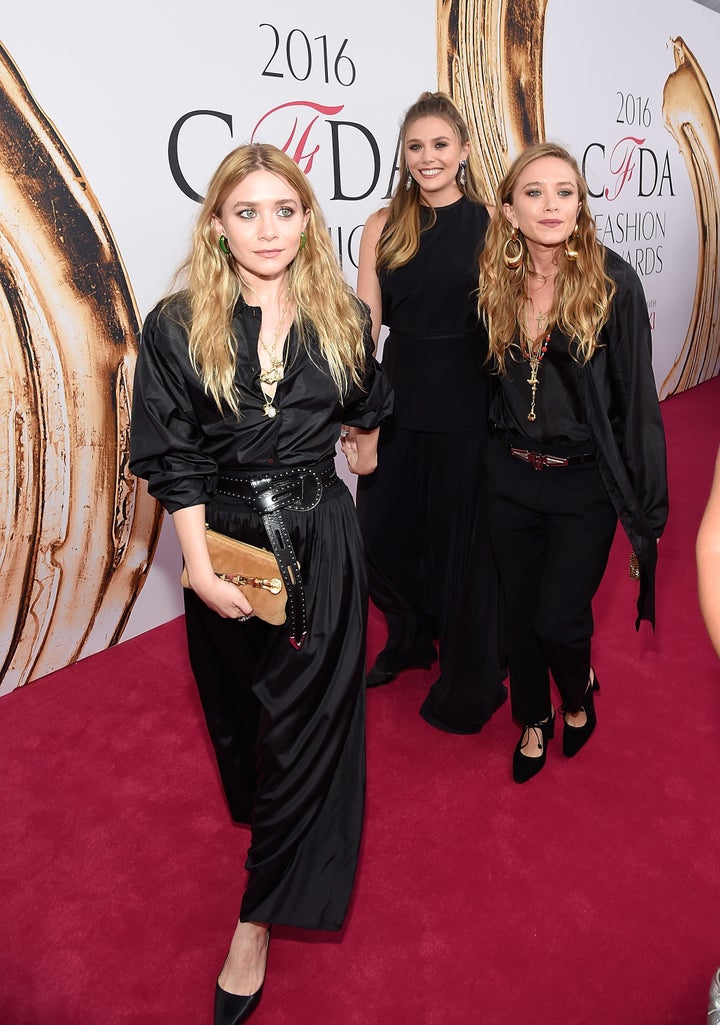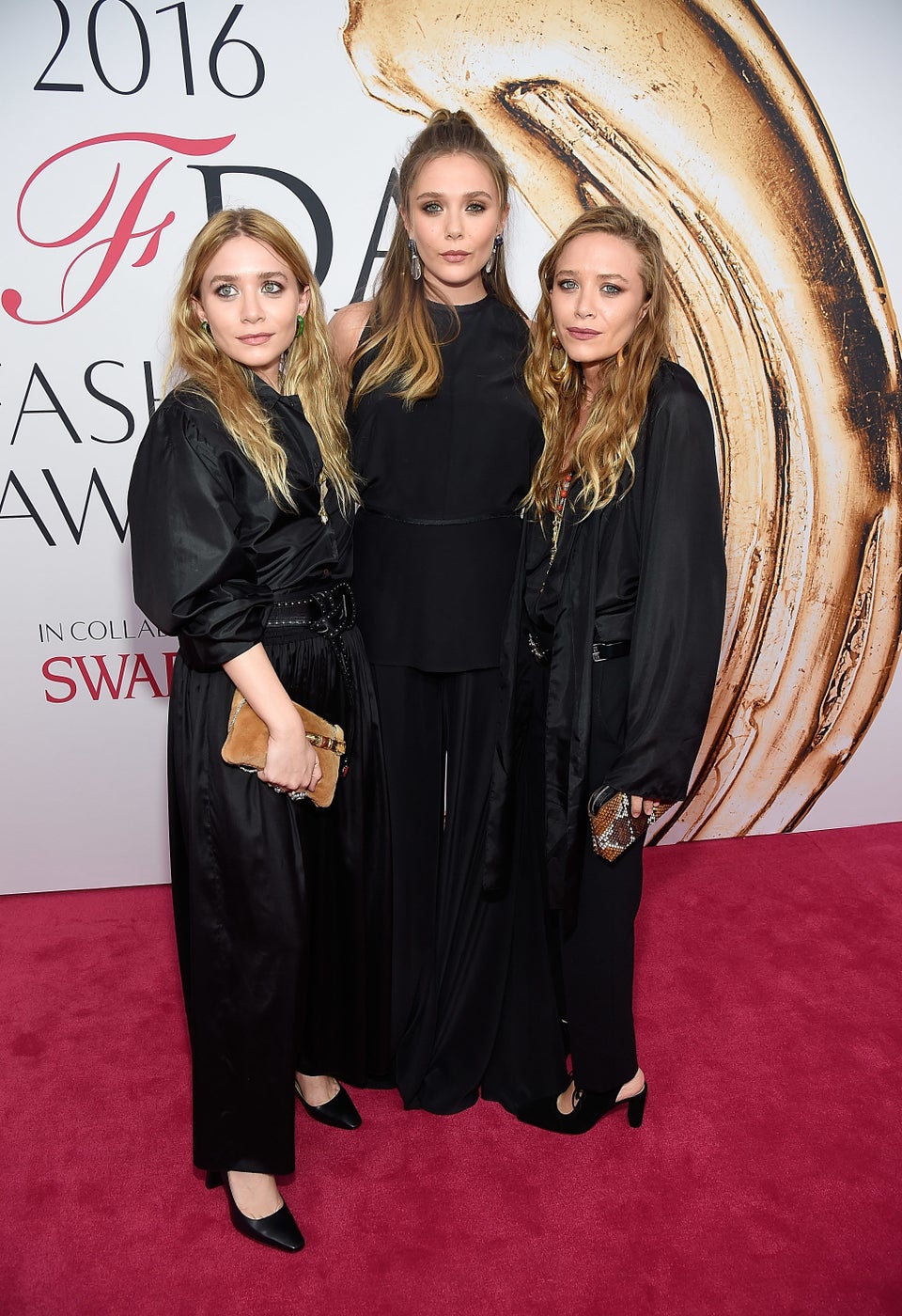 CFDA Awards Red Carpet 2016