This match was made in Hell.
The Las Vegas woman first became acquainted with Ridley, 53, in September 2010, and broke off relations with him after eight days.
Four months later, in January 2011, Ridley broke into Beckman's garage and hid out there until she came home. Beckman said he stabbed her 10 times with a butcher's knife, and when the knife broke, he stomped on her head repeatedly, then left her for dead.
Police tracked Ridley down that February, KHQA reported. He told officers he was angry about Beckman breaking up with him and "wanted to kill her… wanted her to die." He confessed to the attack and was sentenced to 28 to 70 years in prison. While in custody, Ridley also confessed to killing Anne Simenson, an Arizona woman he also met on Match.com.
Beckman says Match.com does not sufficiently warn customers of the risks of online dating. "I do not believe that online dating is a safe venue for men or women," she told KLAS.
Her attorney, Marc Saggese, told the station that, "The basis of the lawsuit is the advertising that is utilized by Match.com, lulling women and men into a false sense of security."
The website has issued a statement calling the suit "absurd":
"What happened to Mary Kay Beckman is horrible but this lawsuit is absurd. The many millions of people who have found love on Match.com and other online dating sites know how fulfilling it is. And while that doesn't make what happened in this case any less awful, this is about a sick, twisted individual with no prior criminal record, not an entire community of men and women looking to meet each other."
Beckman believes the website should include a warning, similar to those found on cigarette cartons, making the dangers of online dating explicit. "They don't say one in five are part of an attempted murder or one in five are killed," she told Fox 5 Vegas. "They don't tell you people are missing."
CORRECTION: A previous version of this article incorrectly stated that Ridley committed suicide before he could be tried in the attack on Mary Kay Beckman. He was convicted in the attack in 2011, but killed himself before he could be tried in the death of Anne Simenson.
Related
Before You Go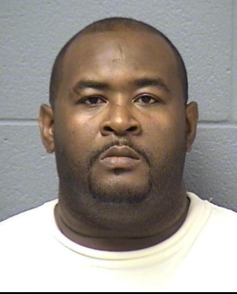 Marriages That End In Murder
Popular in the Community