Democratic Sen. Mary Landrieu lost to Republican congressman Bill Cassidy in the Louisiana Senate runoff election on Saturday, completing the GOP's dominance of the Deep South in the upper chamber. The Associated Press called the race not long after polls closed.
The three-term incumbent, who chairs the influential Senate Energy and Natural Resources Committee, worked hard in the last days of the campaign to bring African American voters to the polls. She also tried, but failed, to convince enough fellow Democrats in voting to approve construction of the Keystone XL pipeline.
Cassidy's election is noteworthy in one respect -- the state of Louisiana has not been represented by two Republican senators concurrently since 1876. His victory brings the total number of Republicans in the Senate up to 54.
Most of Landrieu's problems are not unique. Senate Democrats everywhere had a miserable Election Night in November. President Barack Obama's low approval rating has hurt his fellow party members as Republicans have sought to "nationalize" the election.

Cassidy has hammered at Landrieu's 97 percent support for Obama in the Senate.

"I represent Louisiana. She represents Barack Obama," Cassidy said on a recent phone call, according to Politico.

Landrieu actually won a plurality of votes in the election's first round in November. But because Louisiana uses an unusual "jungle primary" system, she now faces Cassidy alone -- without tea party Republican Rob Maness drawing off votes on the right.

Landrieu has been at pains to emphasize that with the Senate now firmly in Republican hands, the race is no longer a national referendum on Obama. "What is still left to be decided is who is best qualified to represent this state for six more years in the United States Senate," she said at a campaign event on Tuesday, according to The New York Times.

But a last-ditch effort to distance herself from national Democrats -- with a bill to approve the Keystone XL pipeline -- failed by one vote last month, undermining Landrieu's longstanding claim to posses more clout than Cassidy would as a freshman senator.

In the final weeks of the election, Landrieu has sought to rally her base among women and African-Americans, and to suggest that Cassidy was paid for hours he did not work as a doctor at Louisiana State University.

Unfortunately, for Landrieu, black votes were down by 17,600 in early voting for the runoff, a likely sign that Landrieu's last-minute gambit is not working. With white voters turning against Democrats everywhere in the South -- including Louisiana -- in the last 20 years, she has few other bases to turn to.

"I'm going to fight for the people of my state until the day I leave," Landrieu said after the Keystone bill failed. But she seemed to recognize just how dire her situation was with her next words: "I hope that will not be soon."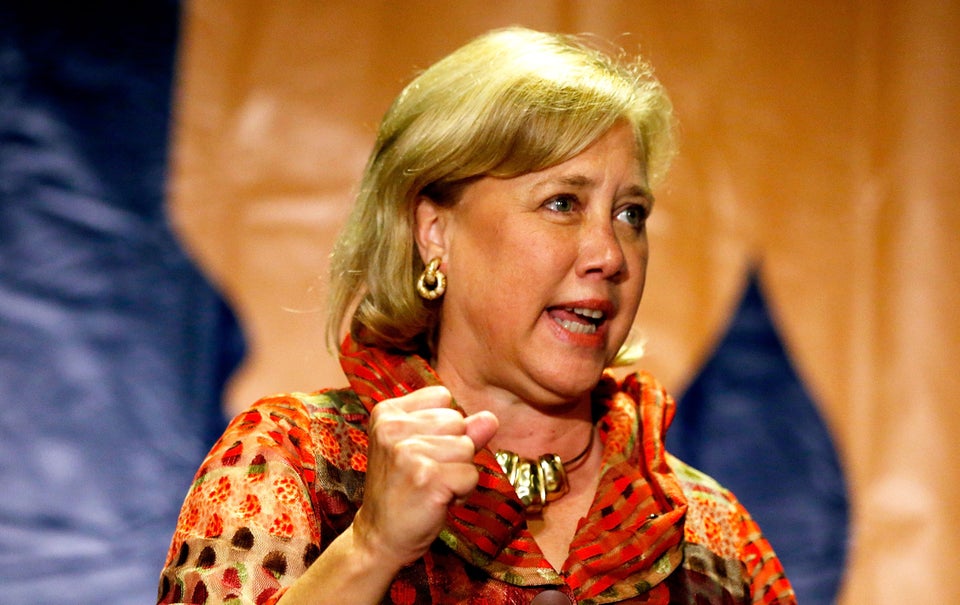 2014 Election Results: Winners & Losers
Popular in the Community