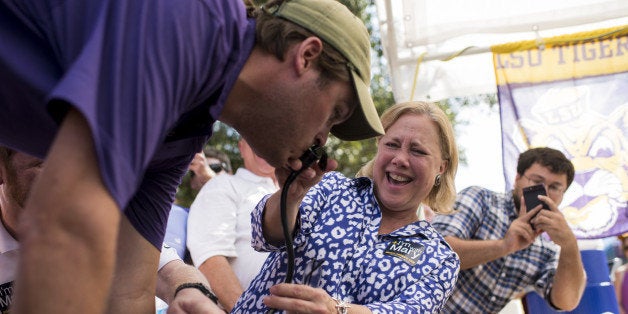 Sen. Mary Landrieu (D-La.) has a message for anyone that has a problem with her weekend keg stand assist: "Get a life."
The senator received a bit of scrutiny for the stunt from Republicans on Twitter, including National Republican Senatorial Committee strategist Brad Dayspring who tweeted, "Chaos at home, chaos abroad and Mary Landrieu is doin kegstands."
Landrieu shrugged off the critics Monday.
"They need to get a sense of humor, and they need to get a life -- it's just the way we roll," she said, according to Roll Call, adding that the fan doing the keg stand was a 28-year-old LSU alumnus with a master's degree in business.
"So, I think he can make decisions for himself what he'd like to do," she said. "I thought I did pretty well by not doing it myself, and helping him."
Landrieu is running for re-election this fall against Republican Rep. Bill Cassidy. HuffPost Pollster's model currently shows Landrieu leading the Louisiana congressman:
What's happening in your district? The Huffington Post wants to know about all the campaign ads, mailers, robocalls, candidate appearances and other interesting campaign news happening by you. Email any tips, videos, audio files or photos to openreporting@huffingtonpost.com.
Before You Go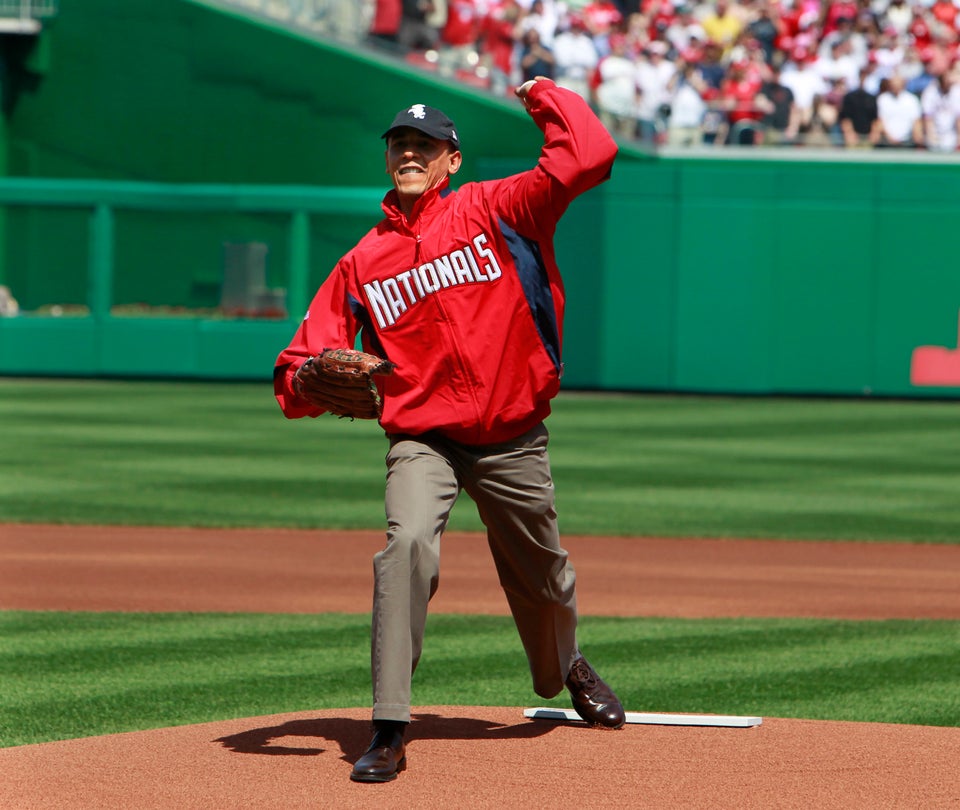 Obama Playing Sports
Popular in the Community