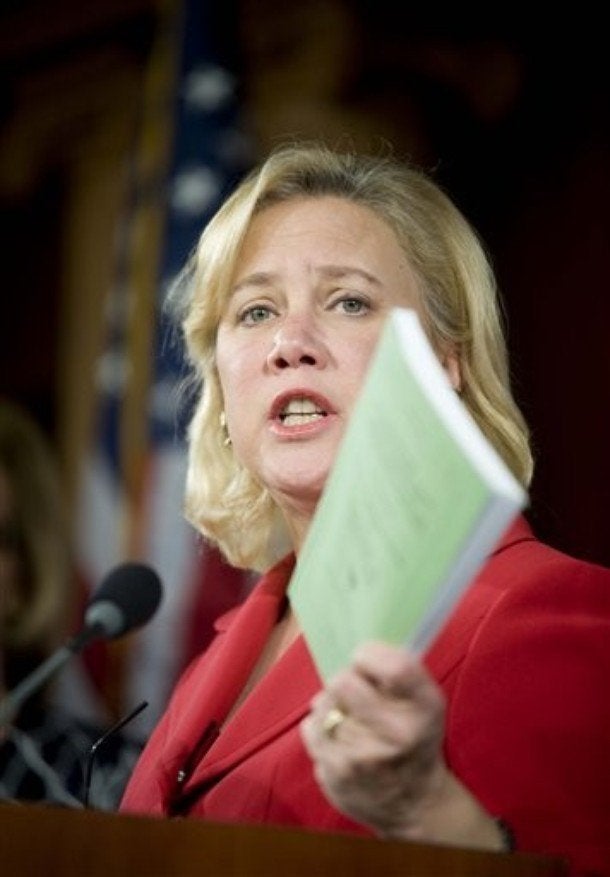 Sen. Mary Landrieu (D-La.) said on Tuesday that she is opposed to the creation of a public health care plan patients could opt into that would compete with private insurance.
"No, I'm not open to it. I'm not open to a public option," said Landrieu. "However, I will remain open to a compromise, a full compromise. Public option is not something that I support. I don't think it's the right way to go."
Landrieu is a key swing-voting "centrist" Democrat. Her vote may be less valuable, however, if Democrats decide to move health care reform through the Senate using the reconciliation process, which requires only a majority vote.
In May, Landrieu told the Huffington Post she was leaning against the public option but still considering it. "I am actually not sure," she said at the time. "I don't think I am [for it], but I told the folks that are promoting it that I would talk with them, but I am an original cosponsor of the Wyden-Bennett bipartisan proposal -- the only bipartisan proposal that I know of. And so I'm going to stay focused on that as a core, but I'm not going to shut the door on anything right now."
The Wyden-Bennett plan does not include a public option.
Though she is now opposed to the public option, she said she may still vote for a reform package that includes it. "It would be unlikely, but I'm not saying no, no and no," she said.
"I know there are some people really pushing this public option, but I think it really undermines the essence of our efforts to create a real market-based private sector model but with strong, I guess, safeguards for consumers," she said.
Landrieu said that in her estimation, a public option is not likely to be a part of the final reform plan. "I don't think that's likely, but I'm not counting all the votes," she said.
Asked if there were any other Democrats in the Senate that she knew of firmly opposed to a public option, she didn't miss a beat. "Ben Nelson," said Landrieu.
Popular in the Community