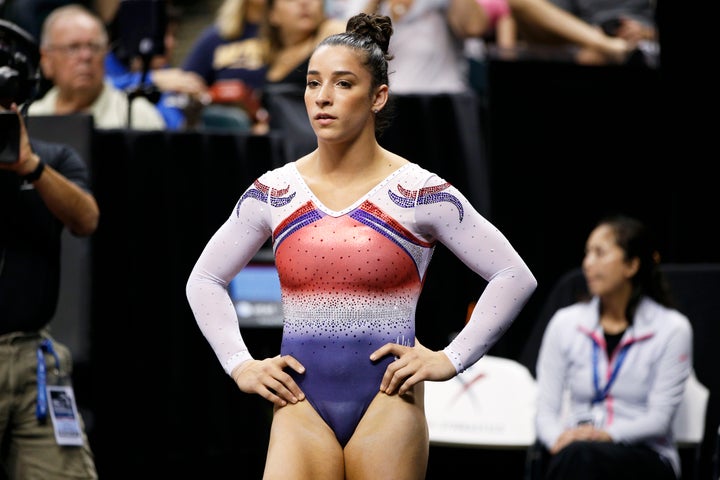 In the wake of the Larry Nassar sexual abuse scandal, the USA Gymnastics Women's Program announced Tuesday night that the organization has appointed gymnastics coach Mary Lee Tracy as its new elite development coordinator. 
"As the elite development coordinator, Tracy will oversee the developmental pipeline for women's gymnastics, which includes Hopes, the Developmental Program and the Talent Opportunity Program (TOPs)," a press release from USAG reads. 
Tracy will take over from Tom Forster, who had stepped in as interim development coordinator after the gymnastics world was rocked by the recent sex abuse scandal involving Nassar, the former USA Gymnastics' team doctor. Nassar is accused of sexually abusing more than 260 athletes under the guise of medical treatment.
Tracy is the current president and head coach at the Cincinnati Gymnastics Academy, an elite training facility in Fairfield, Ohio that she's owned for more than three decades. As a member of the USA Gymnastics Hall of Fame, the 59-year-old coach is a well-known figure in the gymnastics world. Tracy's resume includes serving as head coach of the women's 1996 Olympic team and the women's coach at seven world championships. She has also has been named USA Gymnastics Women's Coach of the Year three times. 
On paper, Tracy seems perfect for the role of elite development coordinator. But, as the news came out Tuesday night, many pointed to the time Tracy defended Nassar in December 2016. At the time, more than 50 girls and women had already accused Nassar of serial sexual abuse.
"My Olympians have all worked with Larry," Tracy told local news outlet WCPO-TV. "We were all defending him because he has helped so many kids in their careers. He has protected them, taken care of them, worked with me and worked with their parents. He's been amazing." 
Neither Tracy nor USA Gymnastics immediately responded to HuffPost's request for comment.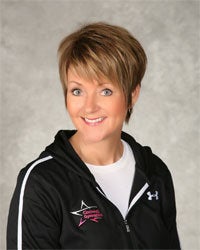 Many Nassar survivors and former elite gymnasts criticized USA Gymnastics' choice to appoint Tracy. 
"USA Gymnastics has appointed someone who, in my view, supported Nassar, victim-shamed survivors, & has shown no willingness to learn from the past. This is a slap in the face for survivors, & further confirmation that nothing at @USAG has changed," Olympic gymnast and Nassar survivor Aly Raisman tweeted. "What a profound disappointment!" 
Raisman's mom, Lynn, added her criticism of Tracy in a tweet Tuesday night: "Supported Nassar. Shamed Victims. Puts her reputation above athletes. Same old USAG. Shameful."
Former gymnast and Nassar survivor Chelsea Kroll Williams tweeted that Tracy is "one of the most controlling, domineering coaches" she's ever met. 
"At USAG sanctioned events and camps, at least one of her athletes was abused by Larry Nassar," she wrote. "She supported him even when it was very clear that she shouldn't. This is maddening." 
John Manly, an attorney for over 100 Nassar survivors, called for Tracy's decertification after USA Gymnastics announced her new role. 
"USAG/Kerry Perry has appointed Mary Lee Tracy who, after 50 women & girls accused Nassar of sexual assault, was still defending him. Congress needs to act to protect our athletes," he tweeted.
In addition to her comments supporting Nassar, Tracy has also been accused of verbally and emotionally abusing her athletes. Former elite gymnast Alyssa Beckerman told the Orange County Register earlier this year that Tracy often verbally harassed her while she was training at the Cincinnati Gymnastics Academy in 1998. 
"Mary Lee used to ask me to hate my mom," Beckerman said. "She would always say, `You don't want to be like your mother, do you?' She said my mom was wishy-washy."
Beckerman told the OCR that Tracy had her training up to 10 hours a day while only allowing her to eat 1,100 calories daily. She added that she was actually consuming more anti-inflammatory drugs like Advil and Vioxx than food due to constant injuries. 
Calling all HuffPost superfans!
Sign up for membership to become a founding member and help shape HuffPost's next chapter