"Movie star fame is due to the great power of motion pictures. And people who take it upon themselves and their egos to think it's just them—they're crazy. They're out of their minds. I got off a plane once in Lourenço Marques (Maputo today) at 7:30 in the morning for a Pepsi plant opening. [I had] no makeup on because it was so hot. And I thought, well, no one will recognize me anyway; There were forty thousand people waiting for me at the gate. It's the power of motion pictures that has put us in that position. We have nothing to do with it." Joan Crawford on The Merv Griffin Show, March 9, 1966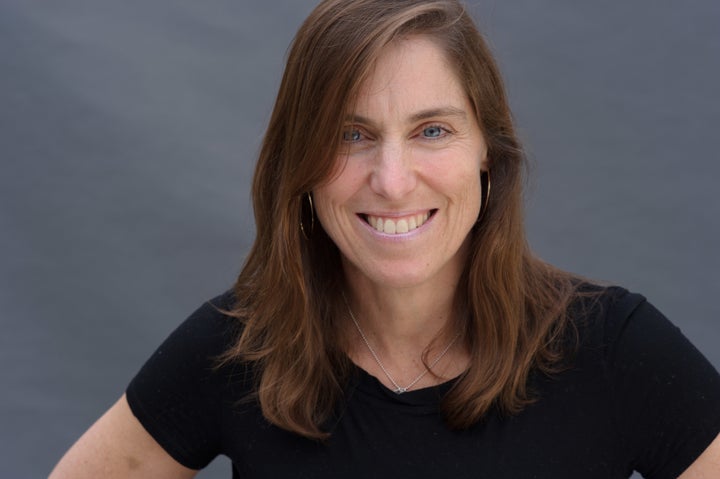 For many years, I felt it was an obligation to write about as many people as I could. The reason was because I have always been so grateful for the opportunity to write for print and online outlets like Huffington Post. I felt it was my duty to "share the wealth" as it were.
In recent years, as with my trustworthy colleague, Cheryl Snapp Conner, I have changed my position to some extent. I have found that many of those who wish to be written about want that privilege because they either feel entitled, possess a massive degree of hubris or simply feel that their story—uneventful though it may be—"deserves to be told."
Unfortunately, despite popular opinion, not everyone has a story to tell. But many do. And one of them is Mary Mazzio, whom I have interviewed by phone and email a number of times but have yet to have the distinct pleasure of meeting.
I've wondered whether we'd hit it off or if our similar traits—outspokenness, opinionated views and what she and I both describe half-jokingly as our "bully pulpits" might clash. I can't speak for Mazzio, but I say BRING.IT.ON.
I've had the pleasure of having seen most of Mary's work long before having interviewed her. This gave me some advantage as I was able to ask somewhat more informed questions on each occasion during our conversations. I find her to be brave, empathetic, intelligent, diligent and more determined than most people to make a difference in the world. Her personal films—and they cannot be seen as anything less—have always told stories with a distinctly stylish but emotional appeal.
Her latest endeavor—I Am Jane Doe—has met with uniformly rapturous reviews; deservedly so. While Mary persists in giving the credit for this film's success to everyone but herself, I respectfully disagree. Her passion and that of her team created what in my mind is not merely an emotionally impactful film or a statement about a world-wide epidemic, but a door through which all manner of people—regardless of their religious, political, ethnic or sexual orientation—can walk through with her every step of the way. And they come out of the experience standing side by side. If you think I am over-stating it, ask Claire McCaskill and John McCain.
Last week, I Am Jane Doe was released on Netflix after a whirlwind of both national and international openings. I reached out yet again to Mary last week to discuss her motivations, her career path and the film itself. Here is what came from that recent discussion.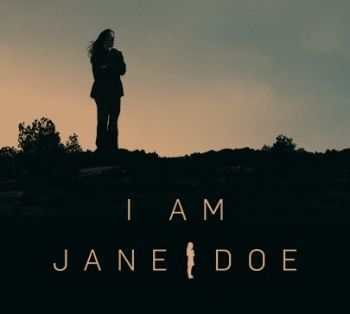 Q: Having seen a number of your films, I notice that you mostly take on projects that usually have personal stories within them. Apple Pie, Lemonade Stories, I Am Jane Doe and The Apple Pushers come to mind. What drives you to make these kinds of personal statement films?
MM: All of these films, including A HERO FOR DAISY, explore the concept of how to overcome an obstacle, whether it is a fight for social change, or overcoming societal expectations, or issues of poverty or accessibility.
Q: I know we discussed this last time we spoke, but recap for me how you came to your current career path.
MM: My career path was definitely non-linear. A career in film did not begin to dawn on me until I began to write screenplays, which happened after I finished law school. I was an athlete (rowing) and training for the US team. We would have training camps at various times during the year – where we would train in the morning and the evening and I would write and nap in between.
After the Olympic Games, I came home, a young lawyer with a job at a law firm. I began taking film production courses, part time, at Boston University. No one knew. No one, that is, except my assistant who was my co-conspirator and enabler. "Mary is currently unavailable," Diane would say, as I'd be hopping a train back from a production course. I plodded through one course at a time.
What motivated me at the time was the simple fact that women were depicted in film, advertising and media generally, in a two-dimensional way. Beautiful, leggy and without opinion. Where were the heavy, big-thighed funny and irritatingly smart women? I had a baby daughter on the way and given that she would be like her mother (e.g. big-thighed and not blonde) I wanted her to be free of who and what society thought she should be; And by extension, other little girls.
That really drove my first project, A HERO FOR DAISY, which began as an exercise for a film course. When it came time to graduate with a thesis film, I decided to focus on expanding that short, which was a story about everything I cared about: social change, women overcoming obstacles, defying expectation.
That film chronicled the Yale women's rowing team who, in 1976, paid tuition at the same rate as the men, but who had no showers, no locker room facilities. These women would train in the wind and the snow and the rain and then have to wait on an unheated bus while the men, freshly showered and warm, would finish and board the bus. But because it was a "men's" locker-room, the women were not permitted to use it.
After months of diplomacy, the women decided they had enough. Two members of the women's team were headed to represent the US in the 1976 Olympic Games, the women were winning all of their races (and as it so happens, the men were losing all of theirs), and people were coming down with pneumonia (training in the rain and sitting on an unheated bus waiting for the men).
So they demonstrated. With "Title IX" emblazoned in blue marker on naked bodies, the rowing team marched into the assistant athletic director's office, stripped, and their captain, Chris Ernst, read a statement which began with "these are the bodies that Yale is exploiting…"
The New York Times picked up the story and it went around the world. And the impact was immediate and profound at Yale. Two weeks later, officials found a way for women to have showers at the boathouse. What struck me about this incident was that I had never heard about it. I was an elite rower, a women's college graduate, and had never heard of this priceless piece of history.
This story, I decided, would be my thesis film to graduate from BU. When I told my husband it would cost about $10,000, I remember his advice clear as a bell. "Why not make a real film for that kind of money?" And with great naiveté and enthusiasm and gusto, I charged ahead, having not a clue how much money a film would take, not a clue how to promote or find underwriting, and not a clue what I was in for. And if I knew then when I know now, I may have never embarked on this career – and am so thankful I was so naïve and so headstrong at the time.
That first film, A HERO FOR DAISY, launched my career. (We can talk live about what I learned and the number of times I heaved into a wastebasket, especially when the optics house told me the cost to place lower thirds in my film would be $15,000. I seriously considered NOT having any lower thirds!) I surrounded myself on that project with people with great generosity of spirit, who knew what they were doing, and that film made it possible for me to quit my day job.
Q: What drives you to tell certain stories? Tell me about your personal connection to those stories. Your thoughts, feelings, desires for telling them.
Every film, from our very first, is about ordinary people doing extraordinary things – defying expectation and challenging assumptions of who and what they can achieve. A HERO FOR DAISY was a very personal project because it was for my daughter, Daisy, and it turned out to be for a lot of other people's daughters as well. The protagonist in that film, Chris Ernst, was captain of her 1976 Yale Team and played a pivotal role in my life. She was a veteran athlete when I was a rookie and she taught me everything about what making a commitment meant, about never making excuses for performance (which I used to do until she woke me up), and to believe in myself. My subsequent films have explored other people who have been resilient and hopefully in light of great adversity. It's the human condition and the untold stories of human aspiration of all kinds; that's what makes it so inspirational.
Q: I know you prefer not to take much credit, but my observation is that I Am Jane Doe did more to bring awareness and facilitate action regarding the Backpage issue than ANY organization's actions did. Setting aside your usual lack of hubris and amazing modesty, talk to me about the power of film and how it has and can continue to make an impact.
Here is what was the power of I AM JANE DOE. It was not me. It was that we simply shone a light on an incredible story, of children and their mothers raising their voice to fight for justice. And I AM JANE DOE amplified those voices so that they could be heard.
That is what I am most proud of. That the voices of Nacole and Kubiiki, of JS and MA (the children who were victims) and the other Jane Doe children around the country were lifted and carried into the halls of power where people could hear those voices and then react. The power of film, at its fundamental level, is that it is an emotional journey.
What we presented in I AM JANE DOE, was the emotional argument for justice… and it is the children and their mothers who have been the heroes in all of this, throwing themselves into the fight at great personal risk. We, essentially, began their bullhorn.
Q: From my perspective, I Am Jane Doe has been very successful, at least in terms of publicity and public reaction. Can you share some of the reasons you think this is the case? Is it the topic and its lack of political side-taking, the way in which you have handled PR and marketing, the way in which you structured the film or all these and something else? Example, the film is very emotionally charged. Only the most flint-hearted could fail to me moved by it.
The success of the film is due to four elements:
First – the protagonists in the film were regular people doing the extraordinary. The issue of child-sex trafficking is hidden in plain sight and unspoken. These children and their mothers were giving voice to thousands of victims, seeking redress.
Second – we had committed funders who all understood the urgency of the issue. Linda Cabot, Joanna Creamer, John H. Carlson, Sue Wagner, Julie Fisher Cummings, Lorna Auerback, Laurie Tisch, Bryan and Christine White, Mario and Dana Morino (as well as Molly Gochman for our animated short, a follow on project).
Third – we had incredible distribution partners – from AMC Theatres which opened the film theatrically in 7 major cities, to Netflix (bringing the film to a worldwide audience beginning on May 26).
Fourth – Ellen Levine at Hearst created multiple introductions and opportunities from a press standpoint.
Fifth – press coverage which started with Tad Friend at The New Yorker. Child sex trafficking is not a pretty issue to cover, but because our story focused on the mothers and their children's lawsuits, I think the topic was more easily approached.
Q: What can we all learn from the wide-spread support that I Am Jane Doe has created?
That we have a fundamental human rights issue in our backyard that has gone largely unaddressed and it's vulnerable children who are at risk.
When I first began this project, I was not aware of the breadth and scope of this problem or how many children were victimized on an annual basis. And when you read the research (e.g. Covenant House reports that 15% of its homeless young adults were sex trafficked; University of Louisville reports that 40% of homeless/runaway children were victimized – those statistics are mind-bending).
This issue is not confined to a trouble child here or there. If you do the math, there are anywhere between 1.6 and 2.5 million homeless and runaway children on the street at any one time. 15% of that time is unacceptable harm.
This is modern day slavery we are talking about. These children make no money, are sexually exploited (e.g. raped), and are the most vulnerable in our country. The opioid crisis sits in the middle of this problem as well. I can't tell you the number of people whose children have alcohol or opioid addictions, people from affluence, whose children were sold online and trafficked.
Q: How can we build on that wide-spread support in a time when people are so angry and frustrated with the current administration—and more mistrustful than ever.
This topic and issue is a non-partisan issue. We are seeing support from both sides of the aisle. Rob Portman (R-Ohio) and Claire McCaskill (D-Missouri) worked on a bipartisan basis to investigate the topic of sex trafficking. As a progressive liberal Democrat, I can't even begin to tell you how much I appreciate the leadership of Rob Portman, John McCain, Ann Wagner and other Republican members of Congress who are leading the charge on changing the legal landscape on this issue.
Q: What are some of the things you took away with you from the IAMD project over all? Ah ha moments, anger, frustration, emotion, etc.
The strength and courage of the Jane Doe children and their mothers who have stood up, bringing voice to the voiceless.
Q: What impact has the success of IAJD had on you and your brand?
Our methodology is one based on impact. Our last film, UNDERWATER DREAMS, raised over $100 million dollars for STEM education for underserved youth, with the White House (under President Obama). We welcome the same opportunity for IAJD with the current administration. This project is all about bringing people together in the pursuit of what is right.
Q: You once ate a blueberry pie in 13 seconds! Would you say that you are a competitive individual? If yes, why?
Here is my motto: jump the start, bang out 20-stroke high and hang on for the rest of the race. I am very competitive, which can be highly irritating to those who know me best. My mother reminded me that when I was in the 1st grade, I used to run to the front of the lunch line. Can I tell you why? Genetics. I am also loud and opinionated and am a work-in-progress in terms of trying to develop more patience and grace.
Q: What's next for Mary Mazzio?
Over the next few months, after IAJD has achieved lift-off, we will be rolling out I AM LITTLE RED, a 10 minute animated short film for children. This film is a contemporary re-imaging of Little Red Riding Hood and the four tactics that the Wolf (e.g. pimp/trafficker) will use to get her off her path.
This gem of a story was written by 10 survivors (aged 14-21) with Alec Sokolow (TOY STORY) and me – and animated by the team who won the Academy Award last year for Best Animated Short (PunkRobot). The main character is voiced by the great Jessica Chastain in English and by the fabulous Aislinn Derbez in Spanish.
Q: Looking back on your life thus far, can you share some well-learned wisdom with us?
Here's what I know: What I lack in talent, I make up for in effort. And – nothing great was ever achieved without enthusiasm (Ralph Waldo Emerson).
You can learn more about the film, I Am Jane Doe, here.
Related
Popular in the Community