Actress Mary McCormack posted a video on Twitter showing flames shooting out of her husband's Tesla Model S car.
"Thank you to the kind couple who flagged him down and told him to pull over," McCormack wrote of her husband, director Michael Morris. "And thank god my three little girls weren't in the car with him."
"I meant it wasn't a Tesla with auto pilot or whatever. It was a normal Tesla," McCormack, who starred in "The West Wing," wrote in a subsequent tweet.
A Tesla spokesperson said in a statement, "This is an extraordinarily unusual occurrence, and we are investigating the incident to find out what happened," according to ET Canada.
"Our initial investigation shows that the cabin of the vehicle was totally unaffected by the fire due to our battery architecture, which is designed to protect the cabin in the very rare event that a battery fire occurs," the statement said.
"While our customer had time to safely exit the car, we are working to understand the cause of the fire. We're glad our customer is safe," it continued.
The Boring Company, another company founded by Elon Musk, had a promotion earlier this month in which it handed out recreational flamethrowers.
Morris' car problem is probably not what the company had in mind as the source of the flames.
CORRECTION: A previous version of this story indicated Tesla handed out the flamethrowers.
Before You Go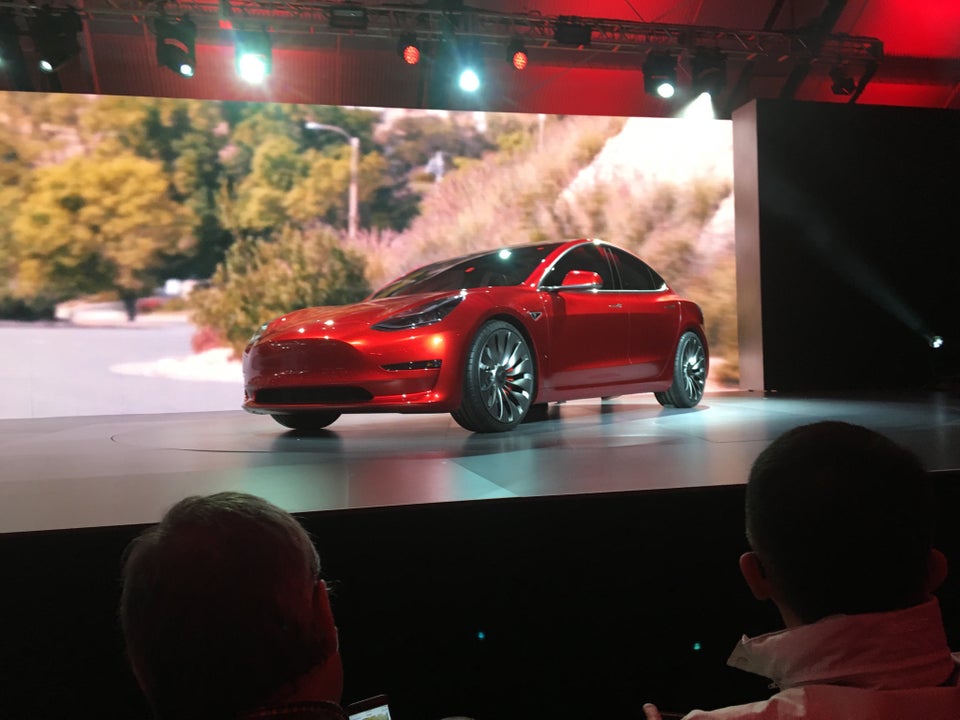 Tesla Model 3
Popular in the Community