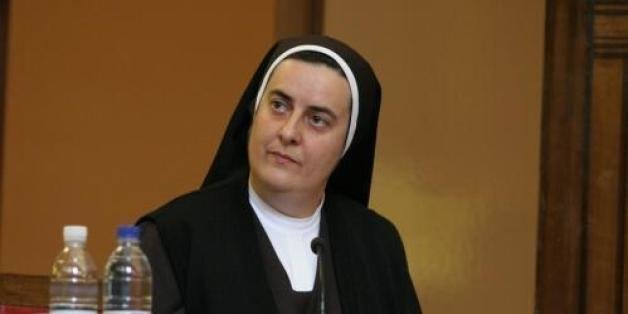 The Vatican has nominated Sister Mary Melone, a Franciscan nun, to serve as rector of the Pontifical University Antonianum. She will be the first woman to head a pontifical university.
The achievement is the latest of many for Melone, who was the first woman to get a permanent position as a professor at the university, and the first woman to be appointed a dean. The Pontifical University Antonianum is run by the Order of the Friars Minor, which is one of the main orders of male Franciscans, according to the National Catholic Reporter.
The three-year appointment was announced on the Friars' website. The statement said that Great Chancellor Br. Michael Anthony Perry, "expresses his warmest congratulations to Sr. Mary, sharing with conviction the confidence expressed by this choice by the Congregation itself, in the certainty that the daring novelty of this appointment will open new horizons for the life and academic activities of the Franciscan Institute of study and research."
Melone told L'Osservatore Romano in a 2011 interview that she believes that there is a new space for women in the Church. "I believe this depends a great deal on us women too. It is us who should get the ball rolling. Women cannot measure how much space they have in the Church in comparison to men: we have a space of our own, which is neither smaller nor greater than the space men occupy. It is our space. Thinking that we have to achieve what men have, will not get us anywhere," she said, according to a translation by Vatican Insider.
Still, Melone believes that change will continue to happen. She added, "A great deal more can be done but there is change, you can see it, feel it. I think that (my case aside) the election of a woman in a pontifical university is also proof of this. The body who elected me was made up entirely of men!"
REAL LIFE. REAL NEWS. REAL VOICES.
Help us tell more of the stories that matter from voices that too often remain unheard.
BEFORE YOU GO