ST. LOUIS -- A freelance journalist has been convicted in Ferguson Municipal Court of failure to comply with a police order for taking video of a peaceful protest against police brutality in 2014.
Mary Moore, a videographer who has worked with ABC, CNN and BET, was notified this week that Municipal Judge Donald McCullin dismissed charges of disturbing the peace and resisting arrest, and imposed a suspended sentence on the failure to comply conviction. The suspended sentence means Moore won't be punished if she avoids trouble in Ferguson for a year.
Moore is one of least two dozen journalists arrested or detained covering Ferguson protests since the police shooting of teenager Michael Brown in August 2014. Some of the journalists have sued police over their arrests, and at least one has won a legal settlement. Moore said her conviction is likely to affect how she approaches her job covering news.
"I think the failure to obey charge is very untruthful and unfair," said Moore, who claimed she followed police commands prior to her arrest. "This is Ferguson's way to control how and if we cover the news or exercise our rights. I feel like now it would be a target on my head."
Moore was among more than a dozen people arrested Oct. 2, 2014, during a protest outside the Ferguson Police Department. They were jailed for 18 hours until pastors intervened.
Prosecutor Stephanie Karr argued during the trial last month for Moore and activist Erica Hallman that those who were arrested were standing in the street, disobeying police commands and disrupting officers. The prosecutor alleged Moore and Hallman were "violent" with police and ignored "numerous" warnings.
Video played in court shows Moore recording with her cellphone on the sidewalk when she was seized.
Ferguson police Sgt. Sean Brown said Moore "refused to release her hands before I arrested her."
"It was like a game of cat and mouse, so, we finally decided to enforce" a noise curfew, Sgt. Dave Ryan testified. "She was interfering with my duties as a police officer."
A U.S. Justice Department investigation into Ferguson's police and judicial system following Michael Brown's killing found that the town's law against failing to comply with police "appears to be facially unconstitutional in part, and is frequently abused in practice." DOJ said Ferguson police "rely heavily on this charge to arrest individuals who do not do what they ask, even when refusal is not a crime."
Ninety-four percent of people charged with failure to comply are black, according to DOJ, while two-thirds of Ferguson's population is African-American. Under an agreement reached with the Justice Department this week, Ferguson will amend the law and police will require a supervisor's approval before arresting someone on the charge.
Karr, a part-time prosecutor for Ferguson and nearby towns, has arranged for traffic tickets to be dismissed at the request of the Ferguson mayor and police, according to the DOJ report.
During last month's trial, Karr questioned Moore about her unsuccessful request that Ferguson Mayor James Knowles have the charges against her "taken care of."
Moore had a snappy comeback. "Isn't that the same thing you did?" she asked the prosecutor.
Editor's note: One of the editors of this story, Ryan Reilly, is facing a trespass charge in St. Louis County Municipal Court in connection with his arrest in Ferguson on Aug. 13, 2014.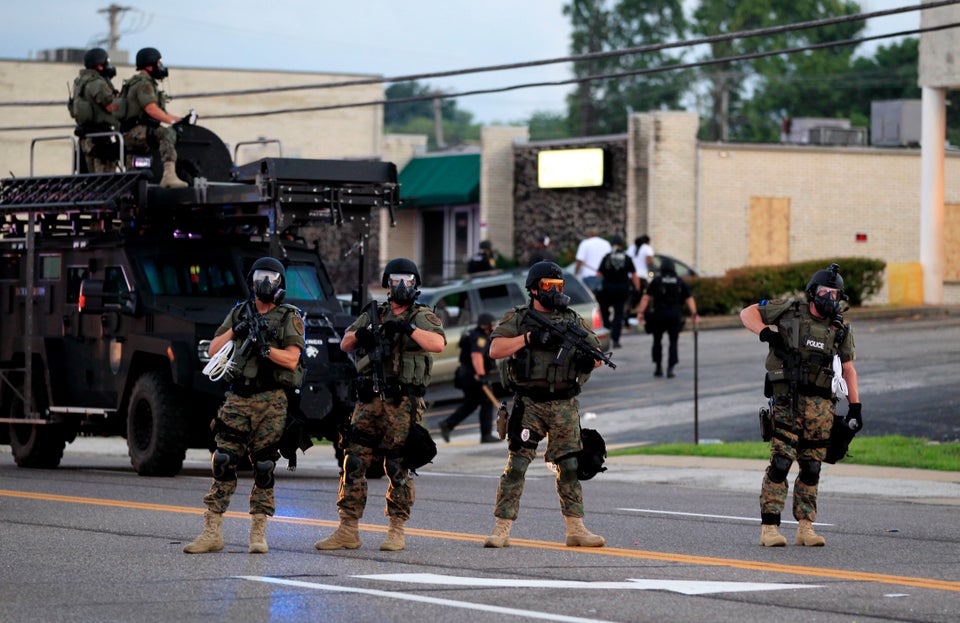 9 Powerful Photos That Show Ferguson Was Pretty Much Treated Like A War Zone
Before You Go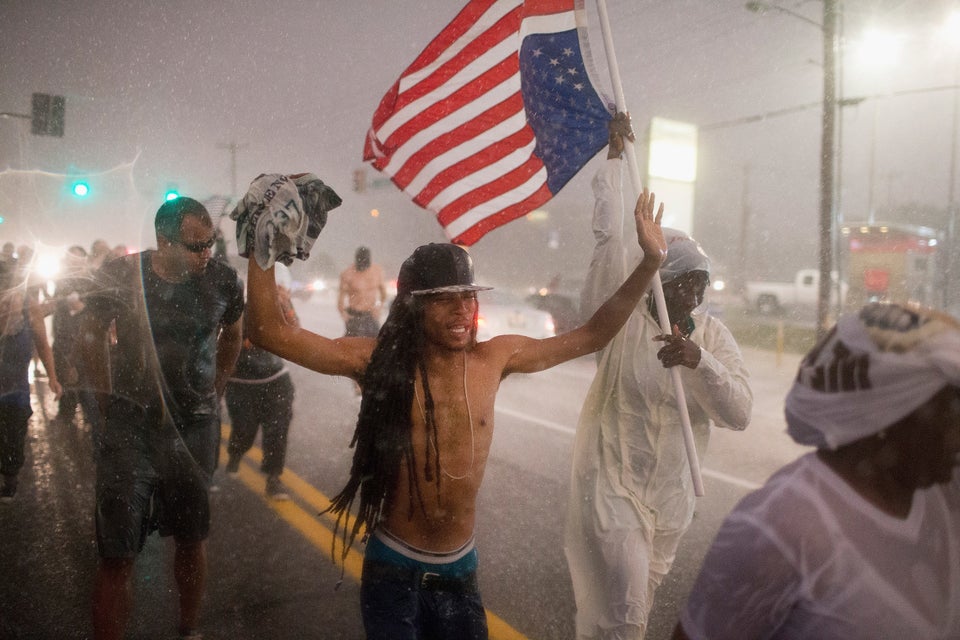 Ferguson Protests 2015
Popular in the Community