Pulitzer Prize-winning poet Mary Oliver died at age 83 on Thursday, and her fans are coming out in droves on social media to remember her life's work.
Oliver, an Ohio native, died from lymphoma after penning more than 15 poetry and essay collections that covered topics like nature, mortality, sorrow and the plight of existence. She won the Pulitzer Prize in 1984 for American Primitive, the National Book Award in 1993 for New and Selected Poems, and received the Lannan Literary Award for lifetime achievement in 1998.
Her most recent works include 2016′s Upstream: Selected Essays and the 2017 anthology Devotions.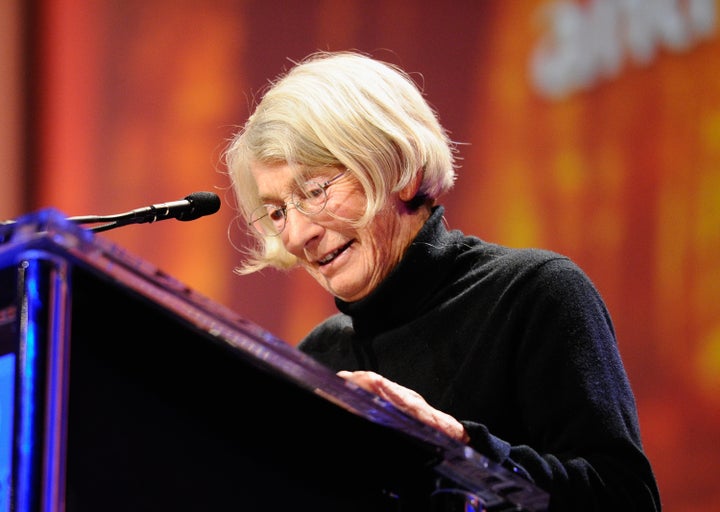 Oliver spent much of her life with photographer Molly Malone Cook, her partner for over 40 years, and they lived together in Provincetown, Massachusetts, until Cook's death in 2005. Oliver would later relocate to Florida, where she died.
"Though you have known someone for more than forty years, though you have worked with them and lived with them, you do not know everything. I do not know everything — but a few things, which I will tell. M. had will and wit and probably too much empathy for others; she was quick in speech and she did not suffer fools. When you knew her she was unconditionally kind. But also, as our friend the Bishop Tom Shaw said at her memorial service, you had to be brave to get to know her."
On the heels of Oliver's death, fans have celebrated the poet by sharing various pieces of her writing and what her work meant to them. Here is a collection of those notes:
Popular in the Community