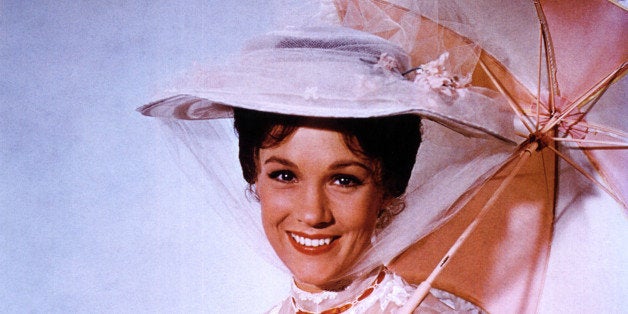 Beyond those accolades, however, is its legacy: If "Mary Poppins" achieved one thing, it's that even today, 50 years later, the film industry (and probably the real world) has yet to find a nanny like her. And that's despite countless attempts by the likes of Scarlett Johansson ("The Nanny Diaries"), Emma Thompson ("Nanny McPhee") or the late Robin Williams ("Mrs. Doubtfire").
However, no one has managed to unseat Mary Poppins and take her job. Here are a few reasons that explain why she is so unique.
1. Her ability to organize bags ...

2. ... and the speed with which she can organize

3. She's always prepared ...


4. ... but aware that there's always room for improvement

5. She can go up the stairs without any effort ...

6. ... and is basically one step away from being able to teleport

7. Because she pays attention to small details ...

8. and can move her head like this.

9. She's capable of making a group of men dance this way ...

10. ... and with a single movement, she'll leave your mouth agape

11. She's never at a loss for words ...

12. ... and not afraid to speak her mind

13. She knows the secret of life ...

14. ... and doesn't judge things by their appearance

15. She's good at keeping secrets ...

16. ... and snaps her fingers like this.

17. So let's applaud Mary Poppins, still the best at 50

REAL LIFE. REAL NEWS. REAL VOICES.
Help us tell more of the stories that matter from voices that too often remain unheard.