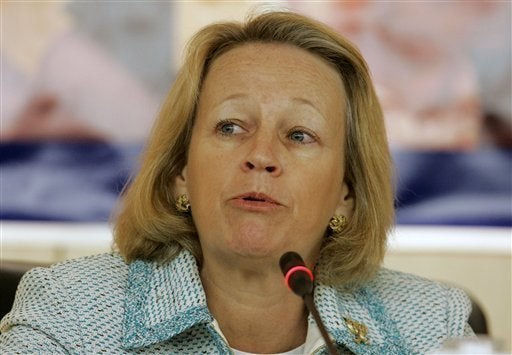 Barack Obama's selection of Mary L. Schapiro to head up the Securities and Exchange Commission is a bitter disappointment to investors. Her appointment will do nothing to reinvigorate an agency that has been a toothless tiger and a puppet of the industry it is supposed to regulate.
Here are some questions she should be asked at her confirmation hearing:
1. You have been a career bureaucrat. You have never held a job in the private sector. You have only held positions with industry dominated organizations. Isn't this the time to have someone running the SEC who has extraordinary judgment and an instinct for the jugular when it comes to protecting investors?
2. You have been Chairman of the Financial Industry Regulatory Authority (FINRA) and its predecessor, the NASD, since 2006. You were the President of NASD Regulation starting in 1996. These are industry dominated organizations who most often act to protect the industry from investors. Should we expect you to switch allegiances if you are confirmed?
3. Under your stewardship, FINRA missed the Madoff scandal, the Auction Rate Bond fraud, and the credit swap fiasco, which caused Wall Street to meltdown and threw the global economy into an unprecedented financial panic. Why should we assume you will be any more vigilant at the SEC?
4. Leadership in vigorously pursuing these frauds has been largely taken over by state regulators, like William Frances Galvin, the highly respected Secretary of the Commonwealth of Massachusetts , Joe Borg, the Commissioner of Securities in Alabama, and Andrew Cuomo, the Attorney General of New York. FINRA's role has been reluctant at best. Is this the kind of foot-dragging leadership you will bring to the SEC?
5. FINRA runs a mandatory arbitration system that requires investors to submit all disputes with their brokers to arbitration run by FINRA for the benefit of the industry. Secretary Galvin testified before Congress that this system represented "an industry sponsored damage-containment and control program masquerading as a juridical proceeding." Investors who have been victimized by their brokers are often re-victimized by this process. Is this the way you intend to protect investors at the SEC if you are confirmed?
6. FINRA has refused to provide copies of its database of awards to academics and others who want to review them and publish findings on the fairness of the process. A request by the authors of the Solin/O'Neal study for this information was denied by FINRA. In fact, FINRA hired a major law firm to fight this request. The SEC supervises the mandatory arbitration process. Will you continue to support hiding this data or do you believe in Justice Brandeis' observation that "sunshine is the best disinfectant"?
7. The Fairness in Arbitration Act of 2007 would ban mandatory arbitration clauses in consumer agreements, including agreements with stock brokers and advisors. FINRA is opposed to it under your leadership. Can we expect you to continue to advocate depriving investors of their constitutional right to access to a jury trial if you are confirmed, or will you support this legislation?
While the securities industry is salivating that Ms. Schapiro has somehow slipped through the cracks of otherwise stellar Obama appointments, investors are deeply concerned. Blocking her confirmation will not be easy, but we simply cannot afford to have more years of business as usual at the SEC.
Popular in the Community