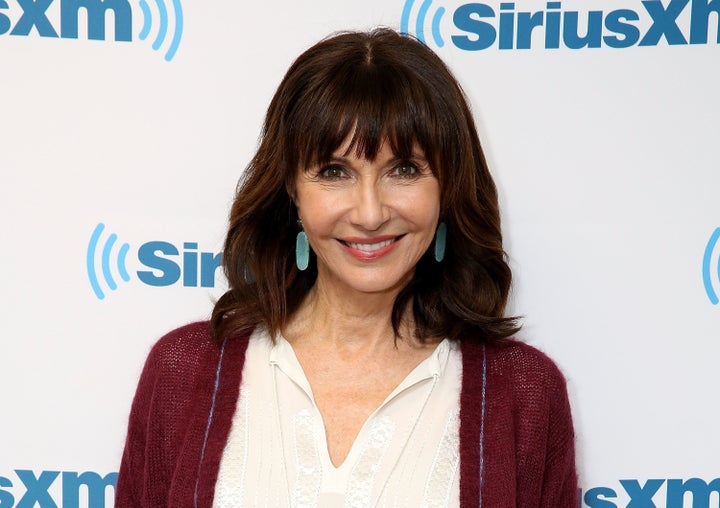 Academy Award-winning actress Mary Steenburgen, who stars in Will Forte's hit post-apocalyptic comedy series "The Last Man on Earth" on Fox, sounded off on her commitment to LGBTQ rights and her decades-long friendship with Hillary Clinton in a recent interview with me on SiriusXM Progress.
Steenburgen, who was born and raised in Arkansas, and her husband, actor Ted Danson, have been long-time supporters of marriage equality. And she spoke out in 2015 when Arkansas passed an anti-LGBTQ "religious liberty" bill which legislators were forced to soften after national outrage.
"It was shocking that it had to be spoken of, that in this time it still came up," she said. "But it's fear ― people are afraid of what they don't know. It was just something that felt like an egregious abuse of civil rights. I felt like I couldn't be silent about it. I love my state. I love the people of my state. My state has always had its battles for civil rights...Growing up someplace like that, you either become committed toward bigotry or against it. You can't really sit on the fence."
Steenburgen also weighed in on North Carolina's anti-LGBTQ law, HB2, with its draconian provision that dictates which bathroom transgender people use, and she discussed a transgender family member, who has helped to educate her.
"It's not just in the South," she explained, "because I have a transgender relative, and so I know that he's experienced these kinds of things [discrimination] in lots of places. We sometimes ask him questions we wouldn't dare ask anyone else about what it feels like, or which pronouns to use, or things like that, and he's very patient about it… It does take speaking out and standing up for them ― and them articulating, beautifully in many cases, their own feelings about it. It's going to be okay, but this is what we go through when we change."
Steenburgen also discussed Hillary Clinton, whom she's counted as a dear friend since the former Secretary of State's years as first lady of Arkansas. Steenburgen and Danson campaigned for Clinton in her first presidential run in 2008, and did so this year as well. Steenburgen recalled imagining Clinton as president over 30 years ago – and dismissing the thought, seeing it as impossibility.
"I remember having the thought one time," she said. "I remember where I was sitting. It was on the kitchen counter, having chocolate chip cookies in the governor's mansion. And she was first lady. And I remember thinking, 'Wow, what if you could be president someday?' I remember thinking, 'Mary, it's not going to happen in your lifetime.' I remember looking at her and having that thought. It felt impossibly too high a mountain to climb. And I do tell kids that now, because for many young women, she's at least been there so long that they've had that possibility. But for many of us of my generation, it just felt like a weird, far away dream."
Calling all HuffPost superfans!
Sign up for membership to become a founding member and help shape HuffPost's next chapter
BEFORE YOU GO
PHOTO GALLERY
Hillary Clinton Was Every Woman