On September 16, after battling leukemia for many years, 72-year-old Mary Travers succumbed to cancer in Connecticut's Danbury Hospital. Joining singer-songwriters Peter Yarrow and Noel Paul Stookey in the early sixties, Travers completed the legendary folk-pop trio Peter, Paul & Mary, a group that had a profound effect on American culture. Though PP&M achieved five Grammy® Awards, their influence on Baby Boomers went beyond hit albums and singles. They helped mold the opinions of millions, persistently trying to open the minds of everyone who listened to their recordings or saw them perform live.
Over the years, "Puff, The Magic Dragon," "Blowin' In The Wind," and "If I Had A Hammer" were required learning for children while their parents belted out the big chorus of "Leaving On A Jet Plane" whenever it played on the radio. Mary Travers was that warm, soothing voice and big heart at the center of the trio, one that probably is the most important folk act--beyond Bob Dylan, Pete Seeger and Woody Guthrie--to ever have existed. In fact, PP&M established Bob Dylan as a songwriter beyond merely producing hits with his original material when "Blowin' In The Wind" turned into a civil rights anthem. That became somewhat of a mission afterward when they championed young songwriters such as Gordon Lightfoot and John Denver, both of whom virtually started their careers based on PP&M's covers.
In a genre gorged with group sing-alongers and a Burl Ives style of Hootenanny, manager Albert Grossman's folky trio bridged traditional harmonizing and contrapuntal movement with a smoother, "sexier" sound thanks to Travers' injection of her soul into every syllable. They debuted in 1961, premiering at New York's The Bitter End, established themselves on the coffeehouse circuit, and signed with Warner Bros. Records a year later. PP&M's music indulged in overtly progressive politics that helped mold the social consciousness of a generation redefining itself during an era of assassinations and cultural upheavals, and they could be found in the front ranks of protests or assemblies that confronted injustices right up until these last couple of years. Travers always will be remembered for her activism, with such images as her marching arm-locked with comrades Peter Yarrow and Noel Paul Stookey alongside Martin Luther King replaying as if it were yesterday.
In the early seventies, a couple of years following the huge success of the PP&M hit "Leaving On A Jet Plane" and after a decade of accumulating many gold-selling albums and singles, the band went on hiatus with each member recording solo projects. Travers released five exquisite LPs--Mary, Morning Glory, All My Choices, Circles, and It's In Every One Of Us, having minor hits with covers of John Denver's "Follow Me," Barry Mann's "Too Many Mondays," and Harry Chapin's "Circle." "I'll be forever grateful for having the opportunity to work on a project with Mary," says Tommy West, one of her former record producers. "She was a total professional. I always thought she was an actress who sang. She had a great way of getting inside a lyric and making you believe whatever she said." West continues, fondly remembering, "She thought I wasn't cultured enough, so one day she dragged me to The Museum of Modern Art where she gave me a lecture on Monet's 'Water Lillies.' She was one of a kind and will be irreplaceable." Terry Cashman, who co-produced Travers with West, adds, "I, like many other guys, had a crush on Mary. I was a fan of PP&M and saw them many times in concert and learned all their songs on guitar. They were a big influence on my musical progress in the '60s. Then we wind up producing an album with her. It was a great experience. She was a classy lady with an unmistakable voice and very strong opinions which she backed up with her actions. I'm very sorry to hear of her passing, but I'm happy she stayed around long enough to witness Obama's election. I'll bet it was an emotional and joyful moment for her."
Throughout her "solo" years, she continued supporting new songwriters by touring with and recording material by the likes of New York's Jim Dawson, David Buskin and Robin Batteau, and her Circles album is practically a who's who of the era's songwriting talent, featuring tracks by Chapin and Dawson as well as Jim Croce, Jake Holmes, Kenny Loggins, Eric Andersen, Carole King, Barry Manilow, and Henry Gross. In 1978, the three returned to the stage for an anti-nuke concert, and following some false starts, they rejoined their former engineer Phil Ramone and recorded their Reunion LP. They stayed united for a series of albums released on Warner Bros as well as the boutique music outfit Gold Mountain.
After further reunions both on record and onstage, PP&M stayed active right through 2008, although things slowed down drastically due to Mary's leukemia. However, she had a bone marrow transplant that successfully helped her fight the disease for years. In 2006, she told the Associated Press "I'm just feeling fabulous" and expressed how grateful she was to her donor. But further PP&M reunions were limited to a new album, some live appearances and overseeing a fabulous box set that gathered some of the group's best loved material. "The sweetest thing I will remember about Mary is that she was a really amazing story teller," shares Patrick Milligan, the box set's producer. "For me, Peter, Paul and Mary was one of my earliest childhood memories, and I have a fiercely emotional attachment to their music. Having had the opportunity to produce the box set, given that attachment, was a huge honor, and to actually get to know and work with her was one of the biggest thrills of my career. She was one of the most passionate people I've ever know about her music, her causes and her friends." Mary Allin Travers literally was the voice of a generation, and with her passing, the silence is deafening.
Peter, Paul & Mary singing "If I Had A Hammer":
Peter, Paul & Mary singing "Leaving On A Jet Plane":
Mary Travers singing "I Shall Be Released" with Joni Mitchell and Cass Elliot:
Vic Chesnutt - An Interview on At The Cut and the Healthcare Debate
Mike Ragogna: It's obvious this was a very special record for you to make, both from the quality of the songs and the packaging. What's at the heart of At the Cut?
Vic Chesnutt: Well, I didn't come at it thinking it would be an album about childhood or introspection or hallucinated memoirs. In fact, I wanted to make a very different album. These are the songs the band picked out of all the songs that I brought to them. It was a great exercise in democracy.
MR: Let's talk about a few of the songs. "Flirted With You All My Life" seems to be an ode to "death."
MR: When you're writing songs like this, are you coming at them as a catharsis?
VC: "Flirted With You All My Life" was inspired totally by the singer Exuma. He blew my mind. I'd discovered him from Howard Bilerman, the guy who engineered this record. He turned me on to him just before we made it, and I was obsessed with Exuma. He sings about zombies and s**t 'cause he's from the Caribbean. I was like, "What can I sing about with conviction? I can't sing about zombies, so what can I sing about?" Then it occurred to me that I can sing a love song to death because, it's no secret, I've suicided several times. I suck at it, it didn't work. But it's a song about a man who discovers he wants to live. It's like a breakup song with death.
MR: You have some impressive artists that have contributed to At The Cut.
VC: This band is incredible. I'm so honored, I got Guy Picciotto from Fugazi playing on this, and he helped produce it. He's a great icon of rock 'n' roll, one of the best front men who ever lived and now he's playing on my record. He's quite an influential individual so I'm honored. And Silver Mt. Zion is one of the most powerful acts that has ever been. It's very powerful, very heavy, and for me to be able to play with people like this is a boost. You know, "Flirted With You All Of My Life" is almost a tribute to these guys for saving me.
MR: Looking back to your first couple of records, they're considered classics and introduced you to the world. How do you feel you evolved from then, like from album to album?
VC: For my first album, when we recorded it in 1988, I was a pretty provincial dude. I was twenty-three years old. I'd never been anywhere, I'm from Pike County, Georgia, for God sakes, you know? I was a very Southern guy, and by the time I made this album, I'd already lost my damned Southern accent. That's how it changes, I mean, I feel like a totally different person now...before that, I was a redneck bum from Georgia.
MR: During "When The Bottom Fell Out" your dog joins you, there's outside noise and things are creaking...it's like you're performing with the ambience. It totally loaded it up with personality.
VC: While recording that song, I really wanted Guy (Picciotto) and Jessica (Moss, violinist) to play on it with me. I said, "Okay, I'll lay it down, then I'm going to leave a place for you to play," and then after I did this take, I said, "...you guys go in there and play." They were like, "Heeeell no! We ain't playin' on this, no way!" I got screwed, but there turned out to be something magical about it.
MR: Yeah, considering how sparsely-produced it is, it's loaded with personality.
VC: I swear to God, I tried to get that song knocked off the record a million times because I thought it sucked. I'm not a very confident dude which is very harmful to my career, I know.
MR: You re-recorded your song "Coward," and it's the first track and sets the mood for the album. Can you tell me about the song?
VC: I was reading The Radetzky March, the Joseph Roth novel. Jem Cohen had all of reading it because he was getting us ready to do the music for his Empires Of Tin project for the Vienna Film Festival. I came across a line in there, "...courage of the coward, greater than all others," and I was inspired to write this song. It's straight up me. I mean, I am a coward, and you know, a scared-y cat'll scratch you if you back him in a corner. This is how I am. I am a coward but I can lash out and hurt you. That's what this song's about
MR: Overall, the album flirts with a bunch of different styles, like going from a roots-y sound to the after hours feel of "He Hovered With Short Wings."
VC: That's a municipal fetish song as I like to call it.
MR: And what about "Philip Guston"?
VC: This album is very much a personal memoir, but it's also very much about inspiration, like in my creative life. Philip Guston was a very influential painter. Jem Cohen is a big fan, and we've gone to Philip Guston shows together in New York.
MR: Speaking of art, the packaging is over-the-top.
VC: It really is. The Constellation packages are always inspiring in themselves. They're always beautiful and a joy to witness and hold in your hand.
MR: Recently, you had a run-in with the health industry?
VC: If you mean by "run-in" the sheriff leaving notes on my door that I owe fifty-thousand dollars to hospitals even though I pay eight-hundred dollars a month for major medical insurance, then I'd say yes, I've had a run-in with them. I'm about to go bankrupt because of that, yeah.
MR: Has the fifty-thousand been accruing over many years?
VC: It's confusing where it all comes from because the paperwork is almost indecipherable. I've had several surgeries in a short period of time--a couple of years--and from that, I now owe fifty-thousand dollars.
MR: Did they try at all to help you settle your debt before this notice appeared?
VC: No, they didn't. I'm sure a lot of it is my fault, I could have probably handled it differently, but I was overwhelmed and confused by what looked like multiple charges for the same procedure--things like that. You couldn't get any straight answers. Every time you talked with somebody on the phone, you'd get a different answer. So it was confusing.
MR: You were overwhelmed by the bureaucracy?
VC: That's the thing. It's not a free market system, it's a private enterprise system, and it's terribly bureaucratic.
MR: When you look at what's going on in the healthcare debate, some of it must be infuriating to you.
VC: I've had intimate relations with the health industry for many, many years. I've been in hospitals around the world too, so I've seen the way it works in other countries. Some of the healthcare debate that's going on now is some of the most ludicrous discussions I've ever seen. It's hilarious! Obama's incompetent and the right are morons.
MR: Are you disillusioned with Obama?
VC: I've said this before the election. When I heard him speak in 2004, everybody loved him when he spoke at the convention. I thought he sounded like Bill Clinton. I thought, "I don't like this guy," but I voted for him, of course. But I wasn't expecting anything, I thought he was a republican like a Clinton, in democrat clothing. I voted for him for the symbolism. I knew nothing was gonna change domestic policies in America because the vested interests have complete control of Congress and The White House, you know? Both parties.
MR: And the supposed liberal media.
VC: Yeah, the media is corporate-owned. There is no alternative, when you look at it.
MR: Well, Keith Olbermann, Jon Stewart, Rachel Maddow, Air America, and The Huffington Post are still trying to get the word out.
VC: And Democracy Now, of course. Yeah, they say something, but that's not on the nightly news where people can see it. The only people who listen to Air America...they're preaching to the choir, man! The Huffington Post is a perfect example. A lot of right wing people read it, but they're not getting their minds changed by any word on there. They're just there to throw firebombs, that's all. There is no debate in this country, it's always been like that. Jefferson and Hamilton both had their own papers. It's just the way it is.
MR: Is there anything being discussed in the healthcare battle that you think can move things along, how to get past where we are now?
VC: Well, it's poisoned now because of Obama's political ineptitude. And the right wing...like what McCain said about tax cuts, tort reform and deregulation--that's not gonna help, that's not gonna get us what we want. That's not gonna make anybody happy. I think the only think that could help is to repeal some of the laws that are on the books...things that Reagan did. We spend all this money on the National Institutes of Health and all this money on research, and then give the patent to the drug companies, and they in turn charge us a fortune for it. And you've got to change the way medicine is incentivized now, doing too many procedures. We also have to change the drug companies' hold on research and their patent laws. Before the Bye-Dole Act in the eighties, the National Institutes of Health spent millions of dollars on drug research, and then everybody had the patent, so you could make generic versions of these drugs for cheap and everybody was happy. Now drug companies' research money is directed to make money.

MR: It seems like it's not really in their interest to cure anything.
VC: It's not, and that's why you have to change the way our system is incentivized. Single payer? That's not gonna happen. The right? They'll riot with guns.
MR: Do you think they even know what "single payer" means?
VC: They don't know anything. They are rallying around their team, that's all it is. And to be in that is the height of valor, their loyalty to their team means more to them than any kind of reality, and they hate liberals so much.
MR: How do you see the health debate ending?
VC: I really don't know. I'm never surprised at whatever happens because I'm not like the rest of America. I'm always surprised at the absurdity of their politics. The way that republicans and democrats can work together is by reforming the system as it is because no matter what Obama does, it's not gonna happen. The right smells blood and they feel like they've gotta win this thing.
Vic Chesnutt and the Constellation label graciously have given HuffPost Entertainment readers the following FREE download of "Flirted With You all My Life"...enjoy!: right click here
Vic Chesnutt - At The Cut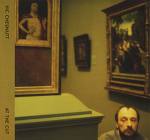 Tracks:
1. Coward
2. When The Bottom Fell Out
3. Chinaberry Tree
4. Chain
5. He Hovered With Short Wings
6. Philip Guston
7. Concord Country Jubilee
8. Flirted With You All My Life
9. It Is What It Is
10. Granny
Angel Taylor - Love Travels
Even before her debut was released, People compared 21-year-old Angel Taylor to Corrine Bailey Rae and Colbie Caillat. Associated Press called her new album Love Travels "...one of the top debut albums of the year," and she's been praised by Billboard, Essence, Black Beat, Venice, Girls Life, Cosmo Girl!, and even the New York Post. "Anyone who has ever wanted to be loved very deeply by someone, but hasn't, will totally be able to grab hold of these songs," says Taylor. "That's what this album is about-wanting it so bad, not having it, and wondering why...it's a lot of questions." Across Love Travel's thirteen tracks, you hear the young artist choosing the road less, well, traveled, with Taylor's vulnerable voice balanced by her pretty strong heart. She's not a hopeless romantic, just a thoughtful one, analyzing relationships on the road to falling in love. "I don't think it's got anything to do with age or experience, because I think your heart speaks much faster than you might imagine." On the other hand, her youth is in play on the more up-tempo songs such as "Like You Do" and "Make Me Believe" due to her choice of phrasings, singsong-y choruses and gee-whiz-fullness of the lyrics. As a first outing, it's very good, and it will be interesting to see how further life adventures will affect her future love travels.
For HuffPost readers only, here's an exclusive video for "Chai Tea Latte":
Angel Taylor - Love Travels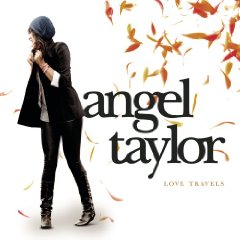 Tracks:
1. Chai Tea Latte
2. Like You Do
3. Make Me Believe
4. Maple Tree
5. Too Good For Words
6. Spinning Wheels
7. Don't Forget Me in Time
8. Lightning Strikes
9. Epiphany
10. Feed Your Ego
11. All Lost at C
12. Note Even Human
13. Best Father Around
Vocals: Angel Taylor
Piano: Angel Taylor
Guitars: Greg Suran, Mikal Blue, Jason Reeves, Andrew Williams, Gary Jules, Chris Bruce, Andrew Dixon
Mandolin: Gary Jules
Drums: Victor Indrizzo, Brian MacLeod
Bass: Mikal Blue, Brett Simmons
Percussion: Luis Conte
Additional Piano, Organ, Wurlitzer, B3: Mikal Blue, Brendan James, Dave Palmer, Brian Carr
Background Vocals: Jason Reeves, Gary Jules, Mikal Blue
Strings Arranged by Mikal Blue and Andrew Williams
Strings Conducted by Andrew Williams
Strings Contractor: Victor Lawrence
Violins: Alyssa Park, Josefina Vergara, Eric Hosler, Nina Evtuhov
Violas: Sam Formicola, Shanti Randall
Cellos: Victor Lawrence, Kevan Torfeh

Produced and Mixed by Mikal Blue
Executive Producer: Mikal Blue
Recorded and Engineered by Mikal Blue at Revolver Studios, Westlake Village, CA
Assistant Engineer: Andrew Dixon
MAstered by Doug Sax with Sangwook Sunny Nam and Eric Boulanger at The Mastering Lab
A&R: Steve Smith
Management: Gregg Latterman and Steve Smith
Assisted by Ellie Waite
The street-driven, emotional blend of African electric rock, township blues, dub, and prog makes After Robots a fascinating debut album by BLK JKS--childhood friends Lindani Buthelezi and Mpumi Mcata with Soweto's Molefi Makanaise (bass) and Tshepang Ramoba (drummer). Following their Electric Lady Studios-recorded Mystery EP, BLK JKS took their hybrid sound on tour with the likes of Femi Kuti, Santigold, Michael Franti and Cody Chesnutt, building a reputation for having "one of the most explosive and genuinely thrilling shows L.A. has seen in a long time" (Los Angeles Times), and this new album's Santana-on-adrenaline opening track "Molalatladi" conveys most of what you need to know about the band in a nutshell. This is an excellent record that never lets up, and if there's any fault with it, it might be that by the album's end, you might feel a bit disoriented by the jumble of musics that don't ever seem to choose a country of origin or even an identifiable genre. If this is world music's future direction--which, in all honesty, it could be--musical globetrotting might never be the same. And don't be put off by the "robots" in the title, the album's pure emotion, nothing sterile about it.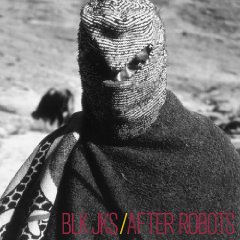 1. Molalatladi
2. Banna Ba Modimo
3. Standby
4. Lakeside
5. Taxidermy
6. KWA Nquingetje
7. Skeleton
8. Cursor
9. Tselane
Fanfarlo At The Troubadour
So. You missed Fanfarlo at The Troubadour Tuesday night and now you want to know what it was like. Just awesome, that's all. And you missed it. Had you been there, you would have watched this unassuming, uber-skinny little Indie-Brit band frolicking onstage to folksy melodies and rhythms, minimalist arrangements, and a pop-pourri of influences all conducted by Swedish lead singer Simon Balthazar. These kids were doing all the right things, and the packed (yes, packed) Troubadour reacted to each song as wildly as Balthazar was jigging around the stage in his tighty-whitey sneakers (brand unknown). Come to think of it, the whole band was dancing about, especially violinist/vocalist Cathy Lucas and utility-instrumentalist Leon Bekham, remember? Oh, that's right. You missed it. Well it was a fun show, and afterward, they hung out with the audience, giving real quality time to all. Except you. You weren't there. Bummer.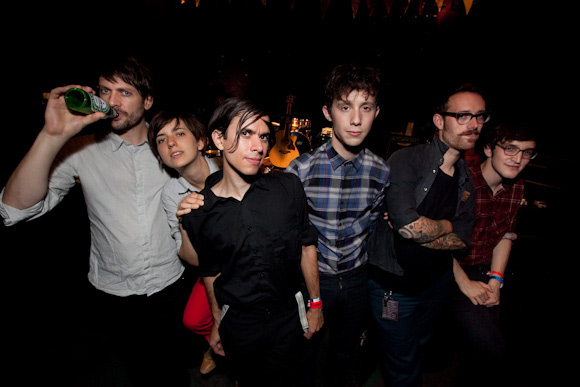 Fanfarlo's Troubadour Set List That You Never Heard:
Drowning Man
I'm A Pilot
Finish Line
Harold T. Wilkins
Atlas
The Walls Are Coming Down
Waiting In The Wings
Comets
Luna
Encore That Rocked Those Who Were There:
Ghosts
Fire Escape
Fanfarlo (oh, NOW you want to Wiki them...)
Simon Balthazar - vocals, guitar, clarinet
Amos Memon - drums & percussion, vocals
Cathy Lucas - violin, keys, mandolin, vocals
Justin Finch - bass
Leon Beckenham - trumpet, keys, melodica
...and since you missed Fanfarlo (the shame lingers), here's a video of "The Walls Are Coming Down" to catch you up:
PRESS RELEASES MEANT TO CHANGE THE WORLD...
A COUP FOR (RED)NIGHTS SERIES WITH ADDITION OF SPECIAL CARNEGIE HALL SHOW ON OCTOBER 4
"HAL WILLNER PRESENTS:
AN EVENING WITH GAVIN FRIDAY AND FRIENDS"
FEATURING LAURIE ANDERSON, ANTONY,
ELIZABETH ASHLEY, BONO, ADAM CLAYTON,
ANDREA CORR, THE EDGE, FLO & EDDIE, JOEL GREY, BILL FRISELL, GUGGI, SCARLETT JOHANSSON, COURTNEY LOVE, LYDIA LUNCH, PATRICK MCCABE, MARIA MCKEE, SHANE MACGOWAN, ERIC MINGUS, LARRY MULLEN, JR., JG THIRLWELL,
MARTHA WAINWRIGHT, RUFUS WAINWRIGHT,
CHLOE WEBB, PLUS SPECIAL GUESTS
On October 4 at New York City's legendary Carnegie Hall, (RED) unites a world-class line up of artists for a special (RED)NIGHTS concert "Hal Willner Presents: An Evening with Gavin Friday and Friends." The star-studded evening will feature Laurie Anderson, Antony, Elizabeth Ashley, Bono, Adam Clayton, Andrea Corr, The Edge, Flo & Eddie, Joel Grey, Bill Frisell, Guggi, Scarlett Johansson, Courtney Love, Lydia Lunch, Patrick McCabe, Maria McKee, Shane MacGowan, Eric Mingus, Larry Mullen, Jr., JG Thirlwell, Martha Wainwright, Rufus Wainwright, Chloe Webb, plus special guests. Tickets for the event will go on sale beginning Wednesday, September 16 at 11AM EST via CarnegieCharge at 212-247-7800, carnegiehall.org and the box office. As is the case with every (RED)NIGHTS show, a portion of the proceeds from the concert will go directly to the Global Fund (theglobalfund.org
Longtime friends and professional collaborators, Willner and Friday came together to bring the concert to life and raise awareness of (RED)™'s mission. Friday, a childhood friend of Bono, is an Irish singer, composer and painter and founding member of the gothic rock group The Virgin Prunes. Willner has produced albums for Marianne Faithfull, Lou Reed, William S. Burroughs and Allen Ginsberg, yet is perhaps best known for assembling tribute albums and live events saluting Leonard Cohen, Thelonius Monk, Tim Buckley, Edgar Allen Poe and Marquis de Sade.
Willner said, "This unique evening is a celebration of Gavin and a gathering of friends and amazing musicians. We're all proud to partner with (RED) to help fight AIDS in Africa." "It's an honor to be a part of this (RED)NIGHT because I know the money generated will go directly to people who need it," added Friday.
"We're grateful to this incredible line up of artists who have joined forces with (RED) for one special night at Carnegie Hall," said Susan Smith Ellis, CEO of (RED). "This concert, and the (RED)NIGHTS series of concerts across the U.S., are an alternative way to engage the music community and their fans in (RED)'s mission to help eliminate AIDS in Africa."
The evening at Carnegie Hall is yet another impressive addition to the (RED)NIGHTS series. Thus far, (RED)NIGHTS artists Fall Out Boy, Katy Perry, Gomez, Santigold, O.A.R., Lisa Hannigan, The Veronicas, Matisyahu and K'Naan have each turned one of their concerts (RED) to bring the (RED) experience to life in a new way. Additionally, (RED) recently announced a new set of fall dates for (RED)NIGHTS, which will feature concerts by Built to Spill, Thievery Corporation, Brandi Carlile, Ingrid Michaelson, Joshua Radin and Sondre Lerche at venues such as The Fillmore in San Francisco, The Paradise in Boston and the House of Blues in Chicago.
At each (RED)NIGHTS concert, the participating artists aim to inspire fans to join (RED)'s mission to eliminate AIDS in Africa by pausing to highlight the many ways to get involved and encouraging those in the audience to share the message and experience with others. Ultimately, it is the goal of (RED)NIGHTS to build a community--of artists, concertgoers and music fans everywhere--that is passionate about helping to fight AIDS in Africa.
(RED) presents the (RED)NIGHTS concert series at select Live Nation clubs and theaters across the country. (RED) and Live Nation are collaborating to link acclaimed artists with their fans to join the fight against AIDS in Africa. Information about the scheduled (RED)NIGHTS concerts can be found at http://www.livenation.com and http://www.joinred.com/rednights
JAY FARRAR & BENJAMIN GIBBARD SET FOUR SPECIAL KEROUAC CONCERTS
COLLABORATIVE ALBUM ONE FAST MOVE OR I'M GONE: KEROUAC'S BIG SUR OUT OCTOBER 20 ; LAWRENCE FERLINGHETTI, SAM SHEPHARD, PATTI SMITH, TOM WAITS, FARRAR AND GIBBARD APPEAR IN FEATURE-LENGTH KEROUAC DOC
Jay Farrar and Benjamin Gibbard will perform songs from their collaborative album One Fast Move Or I'm Gone: Kerouac's Big Sur, along with other surprise material, at four concerts in October, underscoring the influential author's enduring legacy 40 years after his death on October 21, 1969.
JAY FARRAR & BENJAMIN GIBBARD TOUR DATES
10/23 - El Rey Theatre - Los Angeles, CA (on sale 9/16)
10/24 - Bimbo's 365 Club - San Francisco, CA (on sale 9/16)
10/26 - Lincoln Hall - Chicago, IL (on sale 9/25)
10/28 - Webster Hall - New York, NY (on sale 9/18)
The band features Jay Farrar (Son Volt), Benjamin Gibbard (Death Cab for Cutie, Postal Service), Nick Harmer (Death Cab for Cutie), Mark Spencer (Son Volt) and Jon Wurster (Superchunk, Bob Mould, The Mountain Goats).
One Fast Move or I'm Gone: Kerouac's Big Sur (F-Stop/Atlantic) features 12 original songs composed and performed by Farrar and Gibbard, with lyrics based on the prose of Jack Kerouac's landmark 1962 novel Big Sur. The album will be released October 20 along with a feature-length documentary of the same title in which both Gibbard and Farrar appear. The documentary, One Fast Move or I'm Gone: Kerouac's Big Sur, is directed by Curt Worden and produced by Gloria Bailen and Jim Sampas of Kerouac Films. The film features appearances by writers, poets, actors and musicians including Lawrence Ferlinghetti, Sam Shepard, Patti Smith and Tom Waits. The album and film will be released as a stand alone CD, a CD/DVD package, a limited edition boxed set packaged with the novel, a 24-page book on the documentary and the CD/DVD. The album will additionally be released on vinyl.
Pre-orders of the boxed set and CD/DVD package will ship to customers through the Kerouac movie website two weeks prior to the Oct 20 street date.
Link here: https://kerouacmovie.hasawebstore.com/
FOR THE SUSAN BOYLE FAN IN ALL OF US
Susan Boyle's Debut I Dreamed A Dream out on Columbia November 24th
Scottish singing sensation Susan Boyle's debut I Dreamed A Dream will be out on Columbia on November 24th. Early predictions say it will be one of the biggest selling albums of the 2009 holiday season. Pre-orders have topped Jay-Z, Whitney Houston, and even The Beatles' remastered CDs, making Boyle #1 on the Amazon.com's best-sellers list. Boyle was plucked from obscurity when she sang "I Dreamed A Dream" from musical Les Miserables on "Britain's Got Talent" earlier this year. The clip of her performance is one of the most watched ever on YouTube. Tune in to the season finale of NBC's America's Got Talent on Wednesday, September 16th for a special live performance by Boyle.

To preview Susan Boyle's version of "Wild Horses" from I Dreamed A Dream, please visit: http://perezhilton.com/2009-09-13-subo-does-the-stones

For Susan Boyle's official website: http://www.susanboylemusic.com
VIVA GLASVEGAS' NEW SINGLE AND VIDEO!

This summer has been an exciting time for Glasvegas. The band was nominated for the coveted Mercury Prize, toured with rock legends U2, had a somewhat missing front man, are back in the U.S. for dates with Kings of Leon and today they will release the video for their second U.S. single "It's My Own Cheating Heart That Makes Me Cry."

The single, which Bono declares "is one of the best songs (he's) ever heard," is on the bands critically acclaimed self-titled debut album that came out in January of this year. The video features a more intimate look into the mind of lead singer James Allan as he contemplates his inner quarrel's with love:
Glasvegas is James Allan, Rab Allan, Paul Donoghue and Caroline McKay.
Glasvegas on Tour with Kings of Leon
9/16 Bell Centre Montreal, QC
9/17 Scotiabank Place Ottawa, ON
9/19 Copps Coliseum Hamilton, ON
9/20 John Labatt London, ON
9/22 Palace of Auburn Hills Auburn Hills, MI
9/23 Schottenstein Center Columbus, OH
9/25 Verizon Center Noblesville, IN
9/26 Bradley Center Milwaukee, WI
http://www.glasvegas.net/
http://www.myspace.com/glasvegas

SOME L.A. NUGGETS AT AMOEBA
Performing On Stage - Celebrating The Release of Rhino Records' Boxed Set
Where The Action Is - Los Angeles Nuggetts 1965-1968:

Jackie DeShannon
P.F. Sloan
Danny Hutton of Three Dog Night
Peanut Butter Conspiracy
The Standells
Keith Allison

WHEN?
TUESDAY, SEPTEMBER 22, 2009 - 6:00 P.M.
WHERE?
AMOEBA MUSIC - HOLLYWOOD
6400 Sunset Blvd. at Cahuenga
Hollywood, CA 90028
(323) 245-6400

The event will be followed by an autograph signing at 6:45. You missed Fanfarlo, don't miss this!!
DONALD PASSMAN'S 7TH EDITION OF ALL YOU NEED TO KNOW ABOUT THE MUSIC BUSINESS TO BE PUBLISHED NOV. 17 BY FREE PRESS
THE BOOK THE LOS ANGELES TIMES HAS CALLED "THE INDUSTRY BIBLE" COMPLETELY UPDATED AND REVISED FOR THE DIGITAL AGE
"The definitive text on the business of music written by the man the most talented artists in the world look to for advice."--Rick Rubin
For nearly two decades Don Passman's book All You Need To Know About The Music Business, 7th Edition has been universally regarded as the definitive, essential guide to the music industry. Now in its seventh edition, it continues to be the leading industry handbook with crucial up-to-the minute information on the industry's major changes in response to today's rapid technological advances and uncertain economy. Passman, a well-respected Los Angeles based music industry lawyer, understands that anyone involved in the music business is feeling the deep far-reaching effects of the times.
All You Need To Know About The Music Business is written in an organized style that breaks down all the different aspects of the industry, making it essential for musicians and executives alike. The book covers a wide array of music industry topics, including picking the right team, negotiating a record deal, and understanding music publishing and copyrights.
Completely revised and updated, this seventh edition has chapters covering record deals, songwriting, merchandising, group issues, touring, classical and motion picture music. It also addresses issues facing the music industry today, including digital downloading, piracy, and the new "360" deals, which are partnership agreements being explored by record companies and artists. This latest edition includes new information on:
-The Copyright Royalty Board's latest decisions regarding online transmissions
-Music downloads, webcasting, streaming-on-demand and podcasting
-The new video streaming services
-How royalties are computed in the digital age
-The latest developments in deals with independent labels , including upstream deals
-Updates on all the traditional industry matters such as royalties, advances, video budgets, and copyright laws
Passman's clients include such major entertainers as Green Day, Pink, Tina Turner, Quincy Jones, Tom Waits, and Randy Newman. In addition, he represents many music publishers, producers, record companies, songwriters, industry executives, and film companies. He is frequently listed as one of the most influential people in the entertainment industry and has taught and lectured extensively, including lectures at Harvard Law School, Yale, UCLA, and teaching a course on the music industry at the USC Law School's Advanced Professional Program.
HAPPY TRAILS TO YOU...A LAST BIT OF NEWS

Let's ride into the sunset together with a new old school slice of Southern California country rock, "Welcome To L.A.," brought to you by Truth & Salvation Co. y'all:
Popular in the Community