Mary Tyler Moore is best known for her roles in the '60s and '70s TV classics "The Dick Van Dyke Show," and as one of the most iconic working women on the small screen -- Mary Richards -- in "The Mary Tyler Moore Show." Moore also enjoyed an illustrious career on Broadway, and she is the recipient of seven Emmy awards, three Golden Globe awards, one Tony award and a lifetime achievement award from the Screen Actors Guild.
The Brooklyn-born actress made waves in her signature form-fitting capri pants as Laura Petrie on "The Dick Van Dyke Show," but off-screen her style was more bold. In the '60s she wore bright prints, the '70s saw blazers and blouses with big, floppy collars and the '80s brought off-the-shoulder dresses and double-breasted blazers. Recently, Moore has favored long-sleeved styles and sharply tailored pantsuits. Whether she's wearing a gown on the red carpet or a sleek suit, the iconic actress never leaves home without her best accessory: that signature smile.
We are celebrating Mary Tyler Moore's 76th birthday (on Dec. 29th) with some of her best looks.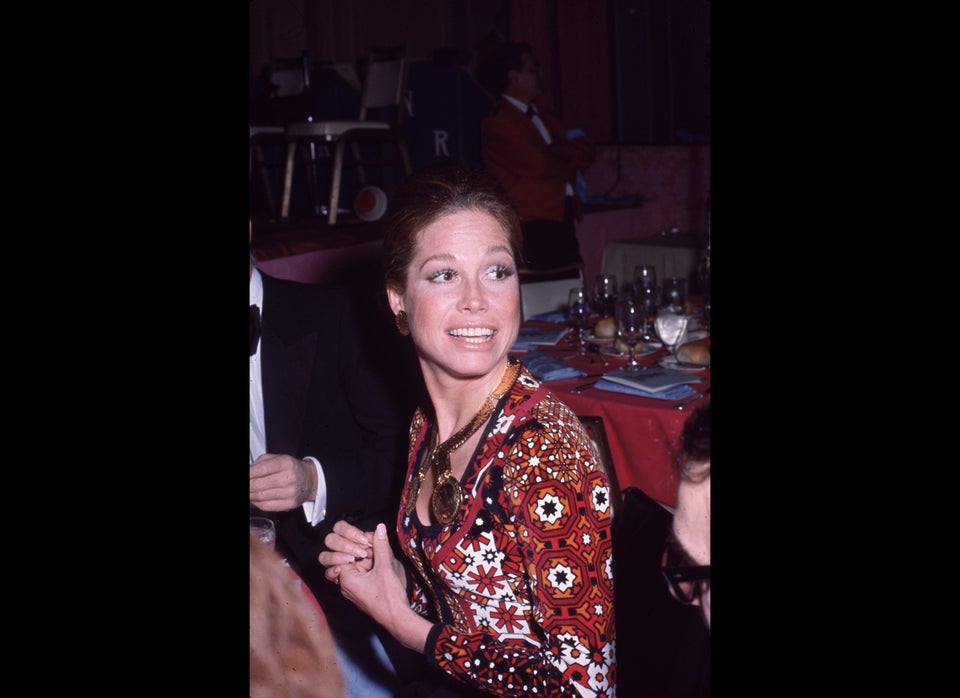 Mary Tyler Moore Style Evolution