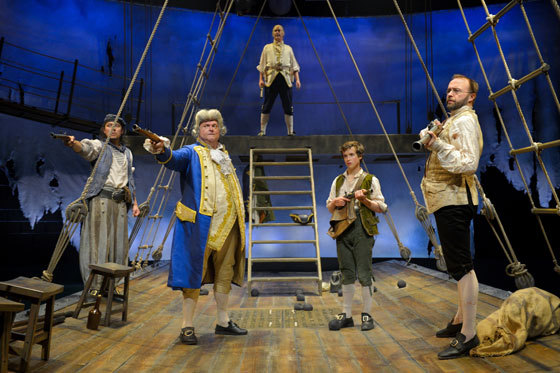 This week, stage spellbinder Mary Zimmerman returns to Berkeley Rep where she has staged numerous productions. Over the years, the playwright and director has conjured poetic, witty and fresh new ways to tell very old stories. Zimmerman, who won a Tony for her spin on Ovid's Metamorphoses, has made a career of revamping classics, reinventing ancient myths and fables in surprising ways to remind us of their relevance. She has jazzed up Greek myths, Ming Dynasty legends, Arabic folk tales, and other far-flung sources.
Her new play, Treasure Island, an adaptation of Robert Louis Stevenson's 1883 novel, continues her fascination with epic journeys. Past adaptations include "The Odyssey, Metamorphoses, Argonautika and Journey to the West. "The voyage in all of them is a voyage towards the self, I suppose," said Zimmerman. A unifying theme to her eclectic oeuvre is "the longing of the principal character is to return home and home, I think, stands for the self, the authentic self." In Treasure Island, "the journey is for gold, but the real journey is towards maturity."
Even though Stevenson's' book is mostly considered kids' lit, Zimmerman thought it was extraordinarily written. She never read the novel as a child; she discovered an old edition at a tiny library during one of her many summers in Maine when she was on the lookout for maritime stories. "I was galvanized by the vitality of the dialogue, the beauty of the narration, and its complete lack of sentimentality."
"Treasure Island is primarily a story of a boy and a treasure map, but it is also very much about a choice Jim has before him," said Zimmerman. "What sort of person is he going to grow up to be."
Zimmerman's superb Argonautika showed another epic journey at sea with symbolism interwoven into the adventure. Staged in 2006, Argonautika took a new look at the Greek myth of Jason and the Argonauts. As Zimmerman explained, "the voyage is to retrieve the Golden Fleece, but it is also for Jason to come into his rights as King."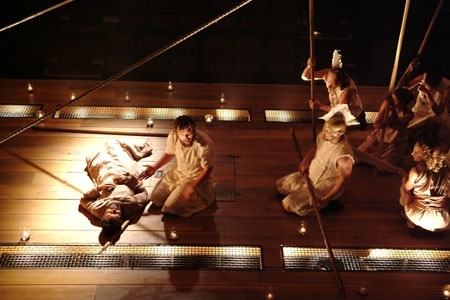 All of Zimmerman's plays have arresting and witty visuals with attention-grabbing razzle dazzle. Her plays are radiant reminders of the magic of low-tech. The stage designs are often gorgeous impressionistic tableaus.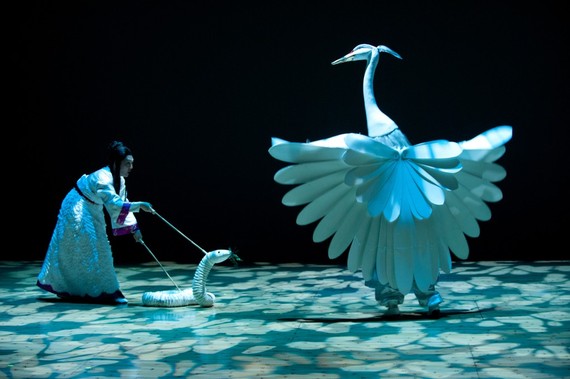 Zimmerman says because her plays contain fantastical events, her challenge is "figuring out how to stage the impossible. I have to find some visual metaphor to embody those events."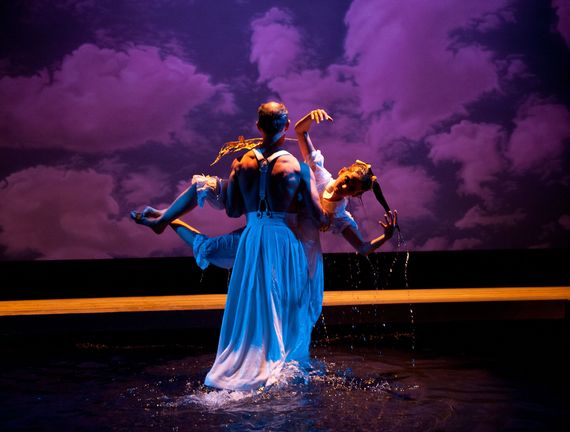 An onstage pool gives Metamorphoses its eye-candy clout. It serves as Narcissus' mirror, the River Styx, the sea and a stream where a woman melts from grief. In her adaptation of the Chinese legend, The White Snake, the snake appears as a slithery, silky rod marionette. Later, angled paper umbrellas moving in unison become the scales of a coiling snake. Argonautika's striking vessel, The Argos, faces storms, puppet harpies and giants and a sea monster suggested by green cloth.
Another big ship takes center stage in Treasure Island. There's pirates and treasure but "nothing actually impossible," said Zimmerman. " I don't need to stretch so far to represent the elements of the tale."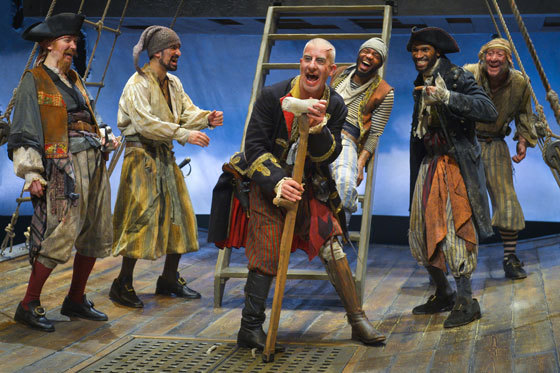 Her other plays, including The Odyssey and Journey to the West, have monsters that the heroes and heroines must contend with. In Treasure Island, the monster is Long John Silver and the other pirates.
The new play has no mythic creatures or impossible events but Treasure Island's ship will no doubt deliver stage spectacle; Zimmerman won't divulge the magic but, she promises, "our set does have one big trick, and it's a good one."
Calling all HuffPost superfans!
Sign up for membership to become a founding member and help shape HuffPost's next chapter