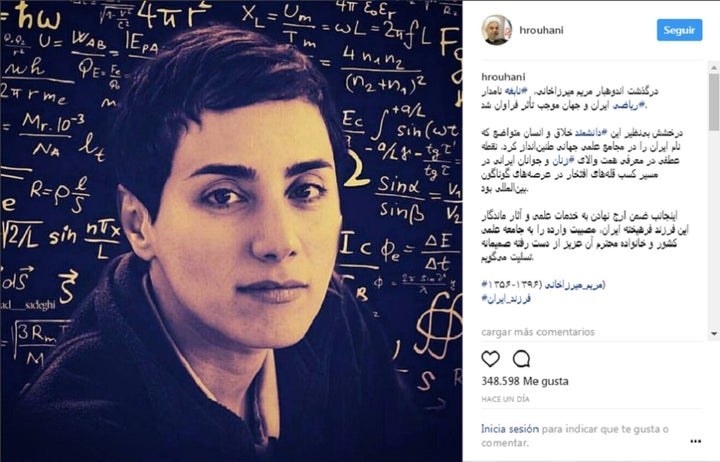 Maryam Mirzakhani, a professor at Stanford University, was the first and only woman to receive the highest honor and award in mathematics. She died on Saturday, at the age of 40, after a long battle with cancer.
In 2014, she became the first female recipient of the Fields Medal. This award is the equivalent in reputation to a Nobel Prize. A native of Iran, Mirzakhani studied curved surfaces and amoebas on a level that others in the field were too intimidated to touch.
In 2014, when she won this award, Iranian newspapers digitally added a scarf on her head and others only used a sketch of her face.
Maryam Mirzakhani serves as role model to young girls everywhere. Her advancements in math, a field she did poorly in as a child, carry an important lesson: When we are children, we do not always know what we will become as adults. But in adulthood, we often become the one thing we least expected—In Mirzakhani's case, a mathematical genius, a trailblazer, and a legend.
In a 2008 interview with the Clay Mathematics Institute, Mirzakhani said that as a child her dream was to become a writer. "I never thought I would pursue mathematics until my last year in high school."
A statement from Stanford says Mirzakhani "specialised in theoretical mathematics that read like a foreign language by those outside of mathematics: moduli spaces, Teichmüller theory, hyperbolic geometry, Ergodic theory and symplectic geometry."
"When she won in 2014, the IMU called Mirzakhani's accomplishments in complex geometric forms such as Riemann surfaces and moduli spaces 'stunning.' " —CNN
Throughout his-story, many women have made major contributions to the field without getting recognition—Especially women of color. Maryam Mirzakhani is a role model in more ways than one—Especially in countries like Iran where strict dress code laws require all women to be covered in public. On Sunday, Iran's state-run newspapers did something unprecedented—They broke the country's extremely strict rules on female dress code when they ran photos of Mirzakhani with her head uncovered.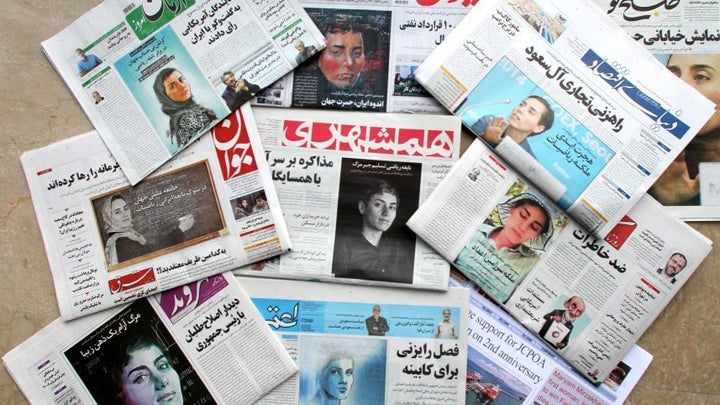 "Iran's state-run newspapers on Sunday broke with the country's strict rules on female dress to show the mathematician Maryam Mirzakhani with her head uncovered, as the country mourned the death...of the woman known as the queen of mathematics." —The Guardian
Mirzakhani's husband, a non-Muslim Czech scientist, and her daughter, may just see a major change occur in history. A marriage between an Iranian woman and a non-Muslim man was previously not recognized. On Sunday, only one day after her passing, a group of parliamentarians in Iran urged the government to expedite an amendment—A law that would allow children of Iranian mothers, married to foreigners, to be given Iranian nationality. They are pressing for the amendments so that Mirzakhani's daughter can visit Iran.
Of her achievements Mirzakhani once said, "I will be happy if it encourages young female scientists and mathematicians." Even in death Maryam Mirzakhani continues to break down walls.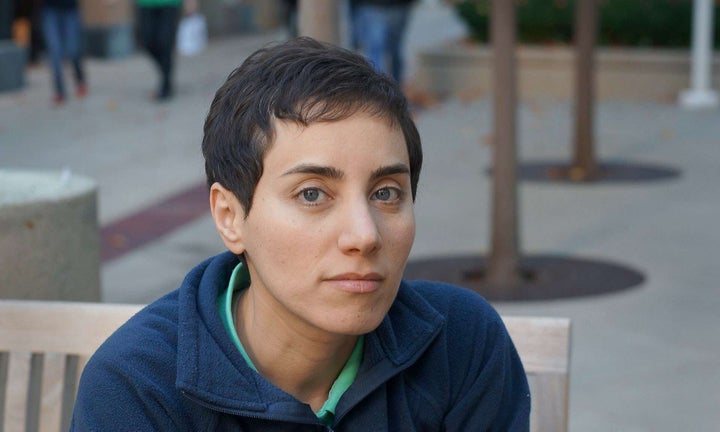 Related
Popular in the Community