Maryland became the latest state to adopt a small but powerful change in the way it registers voters, a move that advocates hope could add hundreds of thousands of people to the rolls in that state alone.
Under a new law, the state will automatically register people to vote when they use other services at a motor vehicle or state social service agency or buy health insurance through the state's public exchange. The bill also instructs state officials to come up with a way to offer people who file their Maryland income tax returns online the opportunity to register to vote.
While several state agencies are already required by federal law to offer people the opportunity to register to vote, advocates believe that tweaking the process so the default option is to register will lead to more people on the voting rolls. Even though any individual can still choose to opt out, research has shown that making something the default option increases the likelihood that people will choose it.
The bill overwhelmingly passed both houses of the Maryland Legislature and was sent to Gov. Larry Hogan (R) last week. Hogan had six days to sign or veto the bill; he did neither and the legislation became law on Thursday. It will take effect in July 2019.
Hogan's office did not respond to a request for comment on why he chose not to sign the bill.
In 2016, the think tank Demos projected that automatic voter registration could add 404,000 people to the rolls in Maryland.
Damon Effingham, acting director of Common Cause Maryland, said the bill would not only add voters but also improve election security by requiring state agencies to transmit updated information to election officials.
Automatic voter registration "will become law in Maryland, modernizing and expanding access to the franchise while improving election security at virtually no cost to the taxpayer," he said in an email. "It's a rare win-win-win."
The Brennan Center for Justice reports 10 other states and the District of Columbia have adopted laws requiring automatic voter registration. Oregon was the first in 2015, and as of May 2017, it had added 116,000 people to its rolls who wouldn't have otherwise registered, according to an analysis by the left-leaning Center for American Progress.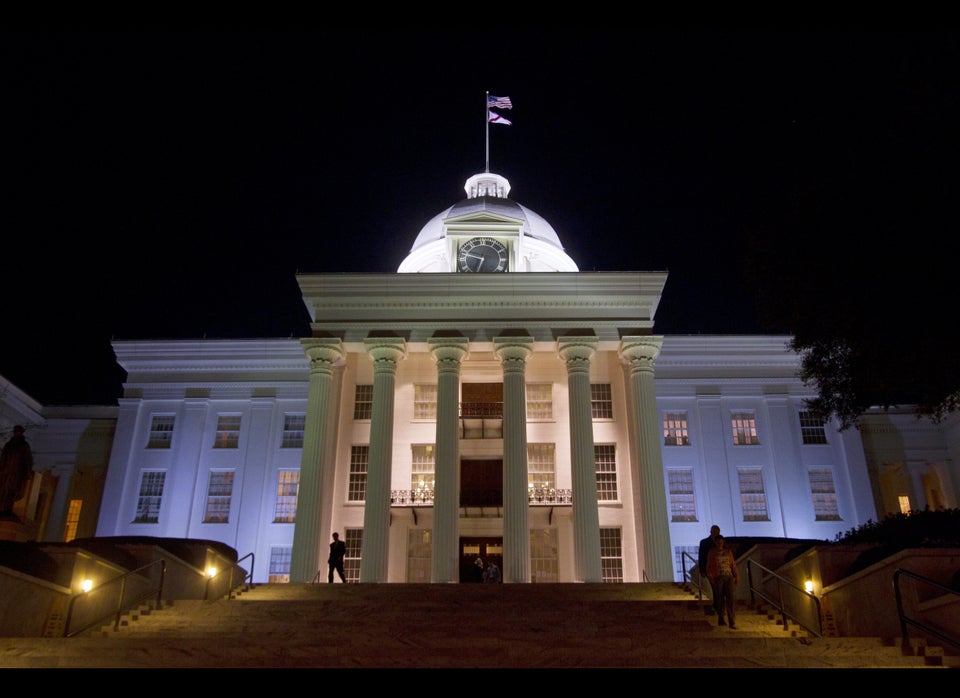 U.S. State Capitol Buildings
Popular in the Community