 WASHINGTON -- As the Chick-fil-A gay rights controversy continues to simmer, one of the Georgia-based fast food chain's locations in Maryland was vandalized over the weekend.
Police have video surveillance and other physical evidence, the newspaper reported.
Earlier this month, a West Hollywood, Calif., artist was arrested for painting "Taste Likes Hate" on the side of a Chick-fil-A location in Torrance, Calif.
"Everybody is entitled to free speech, but it seems like for the gay tribe, this is more of an issue of equal rights -- human rights," explained Castro. "I'm against what these people stand for, what this company stands for. They're trying to take away what little rights we already have."
At the Frederick location, store employees quickly cleaned up the vandalism Sunday morning, according to the Frederick News-Post.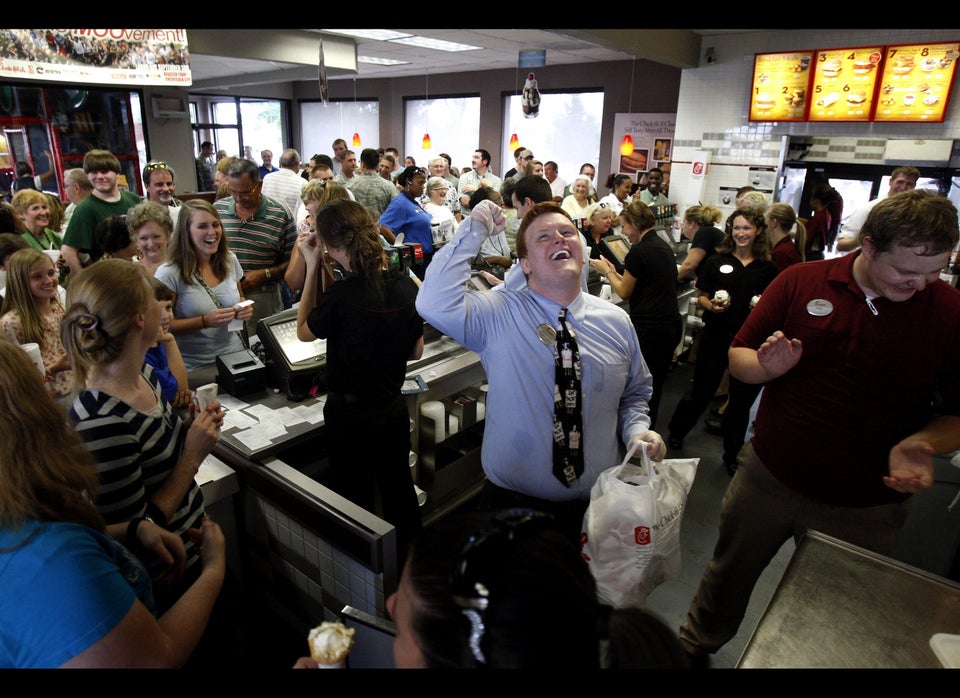 The Chicken War
Popular in the Community