 ANNAPOLIS -- Farming representatives and legislators debated Tuesday whether requiring manufacturers to label genetically modified food would empower consumers or scare them unnecessarily.
The proposal's sponsor, Sen. Karen Montgomery, said that while genetic modification is "not all evil," shoppers have a right to information about the food in their shopping carts. Under her bill, all foods containing genetically modified organisms would have to bear an identifying label starting July 1, 2015.
An organic farmer from Adamstown and the president of a Frederick-based cooperative asked state lawmakers to support the proposal. Nick Maravell, who owns a Buckeystown Pike farm, said though his organic certification prohibits use of GMOs, customers still ask about them.
"It's probably the most-often-asked question I get," he said during the Senate Education, Health and Environmental Affairs Committee hearing.
John Beutler, secretary of the board of directors for Common Market, said he supports Montgomery's proposal because his Frederick-based co-op has long backed truth in labeling.
However, others said identifying food as genetically altered is not necessary. There's no scientific research to suggest that genetically engineered food is harmful, said Earl F. "Buddy" Hance, Maryland's secretary of agriculture.
Others described the problems that could come with labeling.
"We feel that this bill is a way to limit GMO crops as well as create a negative stigma on GMO foods," said Colby Ferguson, government relations director for the Maryland Farm Bureau.
As the world's population continues to grow, genetic modification will play a key role in producing enough food to meet the demand, Ferguson said. Genetic altering allows for higher crop yields on less land and a reduced need for fertilizers, water and pesticides, he added.
Sen. Ron Young said he liked the bill's intention but thought it would be unwieldy in practice. He questioned witnesses about whether the bill would require companies to package Maryland products differently from those sold elsewhere.
It would also be impractical for the state to enforce the rules on food suppliers in other states, Young said.
The bill sponsored by Montgomery, D-Montgomery, would require the Maryland Department of Health and Mental Hygiene to implement the labeling mandate.
With a large number of foods containing genetically modified ingredients, Young, D-District 3, suggested it might be easier to label foods that are GMO-free.
Though more than 60 countries have mandated the labeling of food with genetically altered ingredients, the United States has been slow to adopt similar practices. Connecticut and Maine have passed labeling laws, but the rules do not go into effect until other states establish the same requirement, according to a legislative analysis.
For the proposal to succeed, the Senate must vote on it by Monday, the deadline for bills to be forwarded to the House. A hearing on an identical House bill had been scheduled for Tuesday in the House Health and Government Operations Committee but was postponed to March 18.
Follow Bethany Rodgers on Twitter: @BethRodgersFNP. ___
(c)2014 The Frederick News-Post (Frederick, Md.)
Distributed by MCT Information Services
Related
Before You Go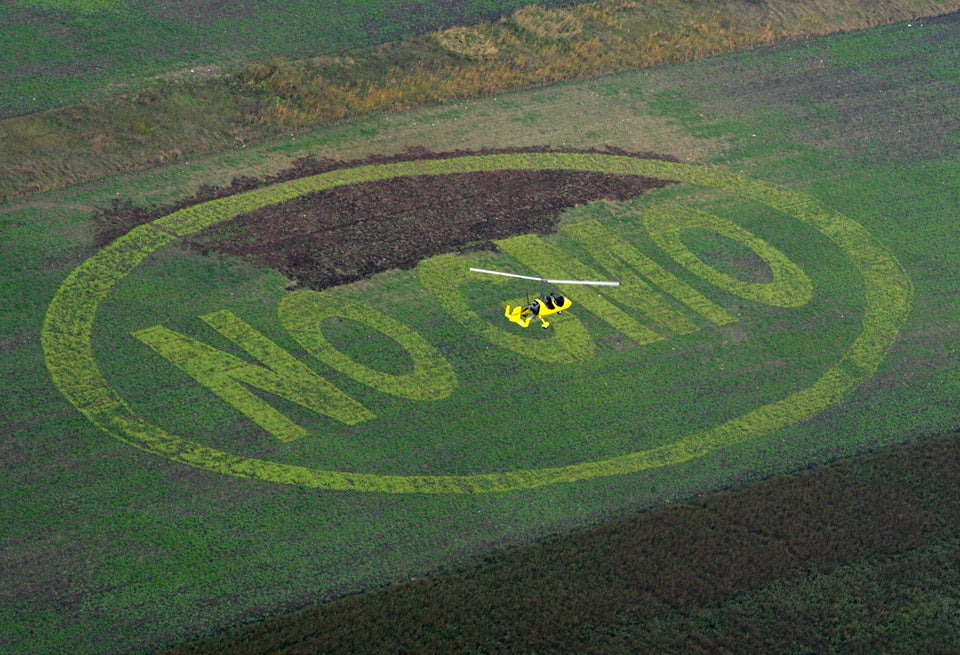 GMO Protests