The proposed bill, which will be announced Thursday morning at a press conference in Annapolis, would allow anyone over age 21 to possess up to an ounce of marijuana in the state and to grow up to six plants in an enclosed, secure area at home (as long as no more than three of those plants are flowering at a time). In addition, adults in Maryland could also possess the harvest of their six plants. It would still be illegal to blaze in public.
The bill directs Maryland's comptroller to develop regulation and licensing for retailers, cultivation facilities and testing labs for the purposes of legally and safely selling cannabis in the state. It also calls for a minimum of two recreational weed dispensaries in every county but limits the number of dispensaries to one for every 20,000 residents. Local municipalities would be given the autonomy to restrict the number of weed shops in their areas if they choose, but they cannot outright ban them.
Other important aspects of the proposed law include the way marijuana would be packaged. The drug, which would not be sold or grown within 1,000 feet of schools, would come with a "safety insert" containing information about the dangers and problems of getting high, as well as labels noting THC amounts.
The bill would tax marijuana at a rate of $50 per ounce at wholesale levels, and the first $5 million in revenue generated would go to drug and alcohol treatment programs, as well as education. Some might be happy to hear the bill would also require law enforcement agencies to expunge criminal records for marijuana arrests.
It's possible the bill will have some troubles making it through the legislature, however. Although a slim majority (53 percent) of Maryland residents support legalizing marijuana for recreational use, according to a survey by left-leaning Public Policy Polling, the Maryland General Assembly's record on passing weed laws is not quite so progressive. Last year, for example, it failed to pass a decriminalization law, meaning a person can still be imprisoned for merely possessing a small amount of pot in the state.
A leader of one of the organizations backing the new recreational marijuana bill explained the difficulty supporters have had in convincing Maryland's lawmakers to get on board.
"There is some level of explaining we're doing to unravel the fear-mongering of the past, to put folks at ease in the legislature," Neill Franklin, a 33-year police veteran and director of the nonprofit Law Enforcement Against Prohibition, told The Huffington Post. "One of the biggest misconceptions is that people believe that if marijuana was legal, use among children would go up. I beg to differ. When you create an environment of prohibition, you create an easy gateway to the use of drugs, because you turn control over to criminals."
"In Colorado, in the first week of legalization, we took $5 million away from drug dealers," he continued. "The more we take away, the more their business shrinks. The more money we take from them, the less access to drugs they give to kids."
Before You Go
Former President Bill Clinton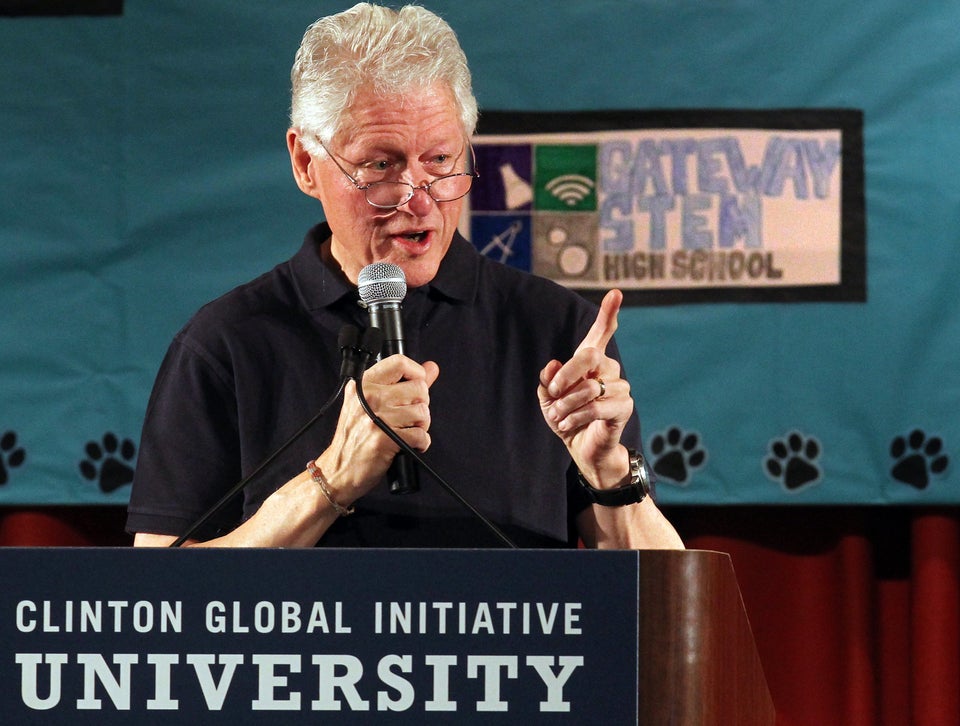 Sen. Rand Paul (R-Ky.)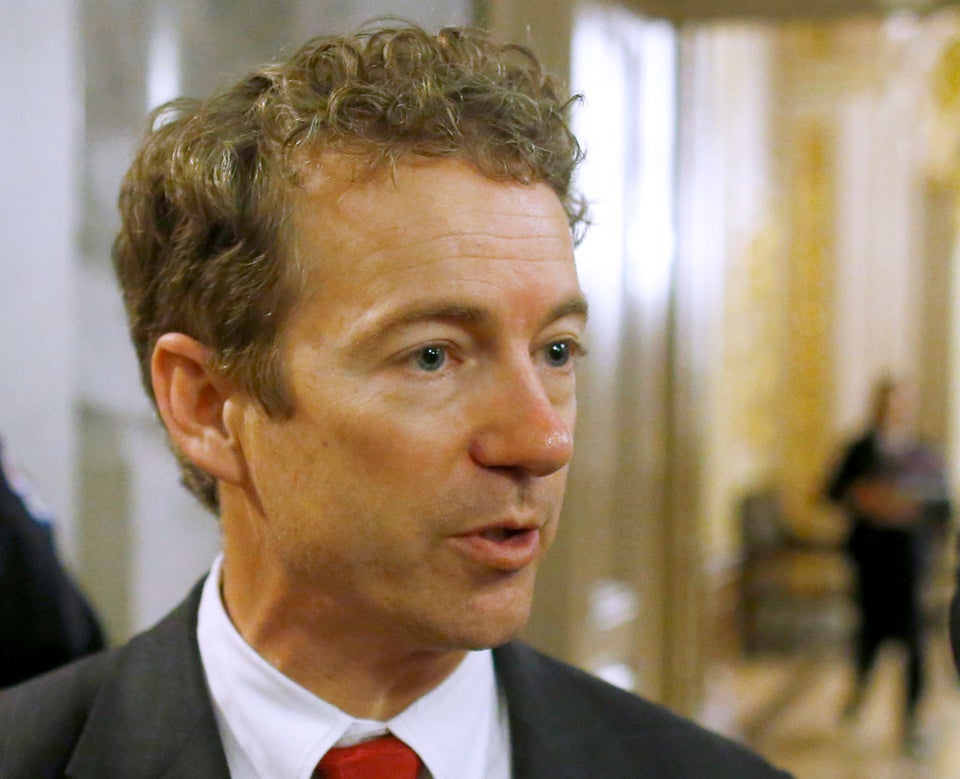 Former Rep. Ron Paul (R-Texas)

Evangelist Pat Robertson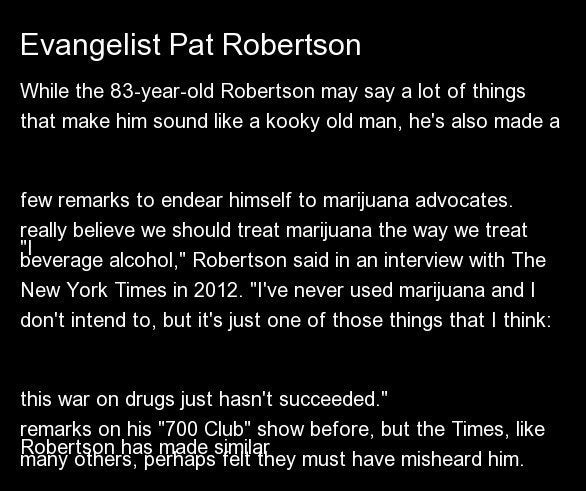 New York City Mayor Michael Bloomberg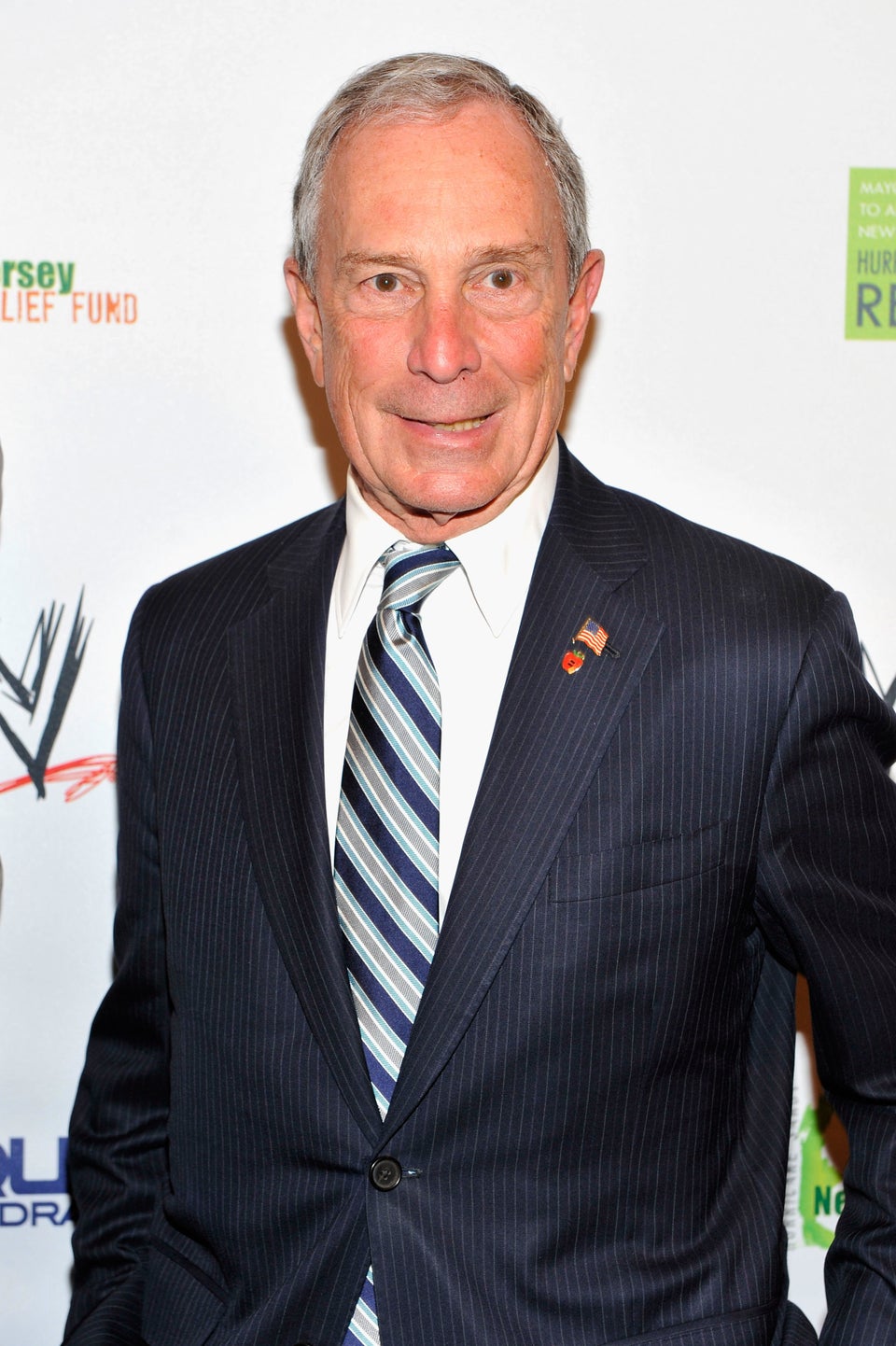 Actor Bryan Cranston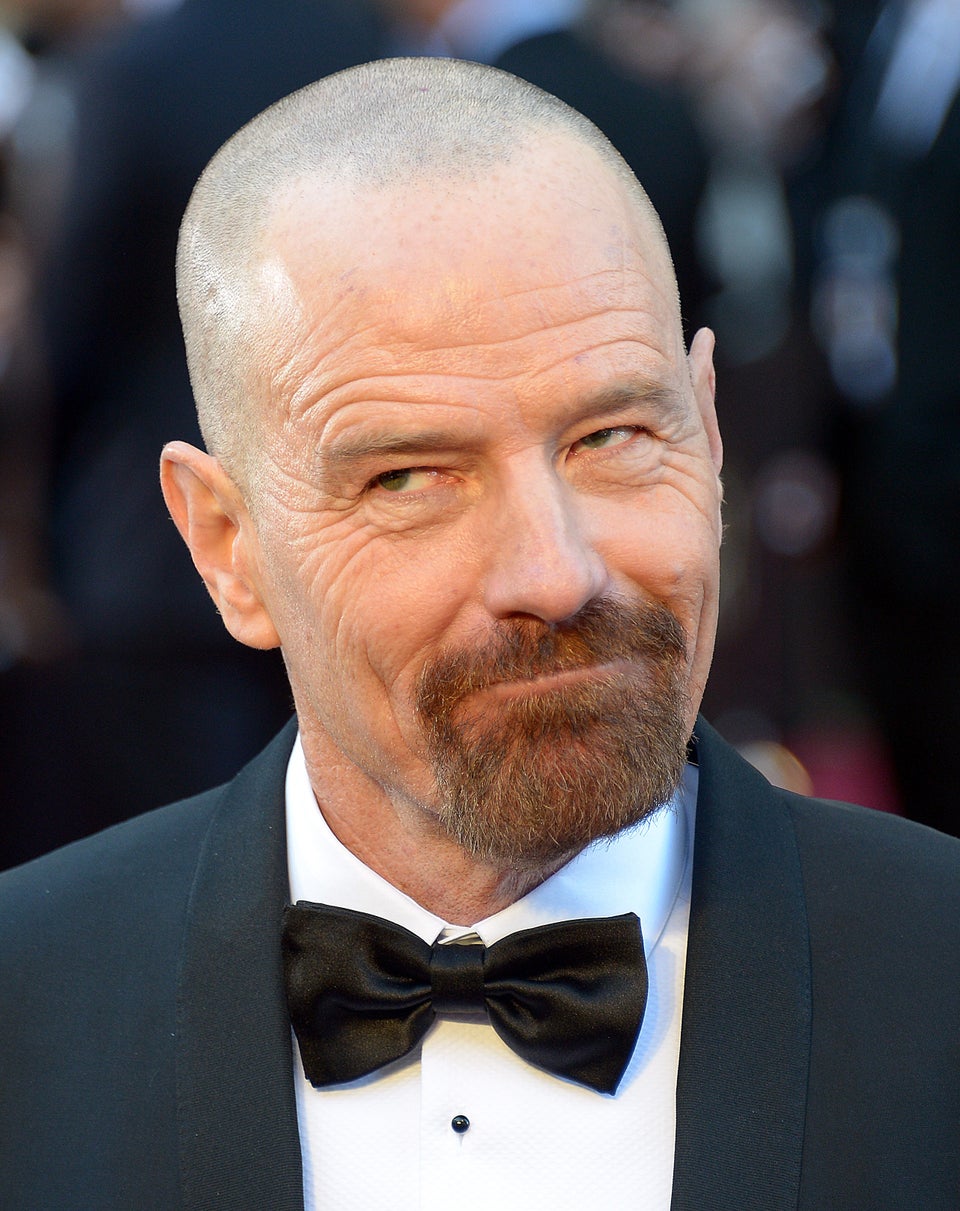 Former New Mexico Gov. Gary Johnson (R)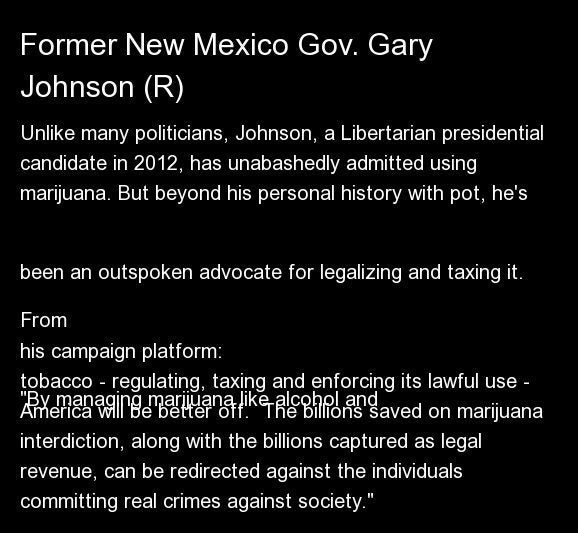 Author Stephen King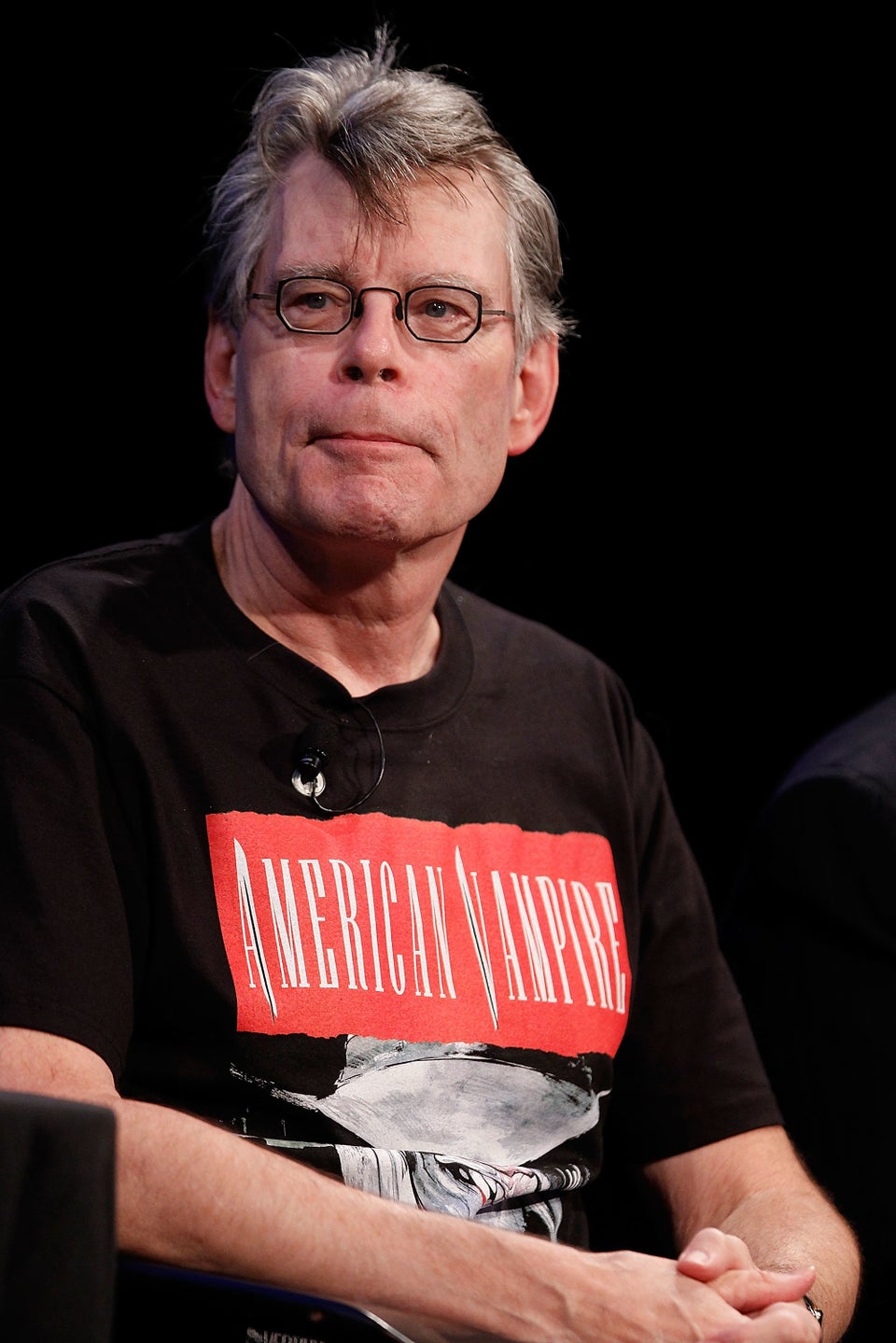 Rep. Dana Rohrabacher (R-Calif.)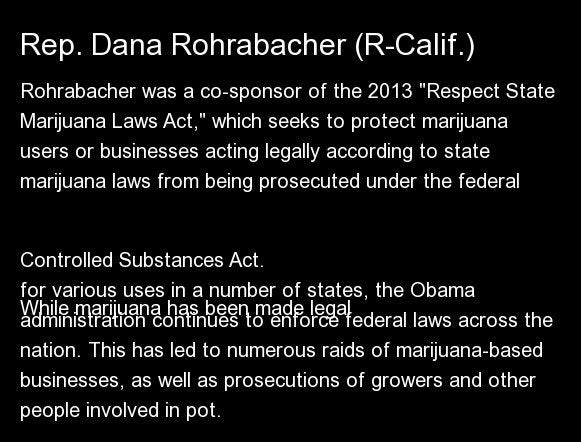 Rep. Don Young (R-Alaska)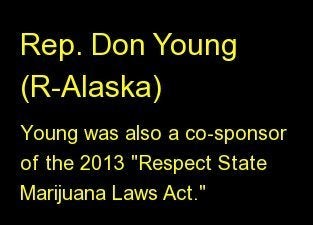 Rep. Justin Amash (R-Mich.)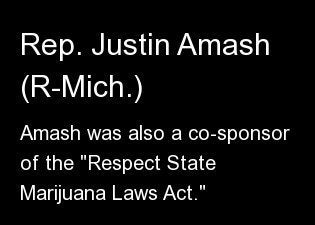 Glenn Beck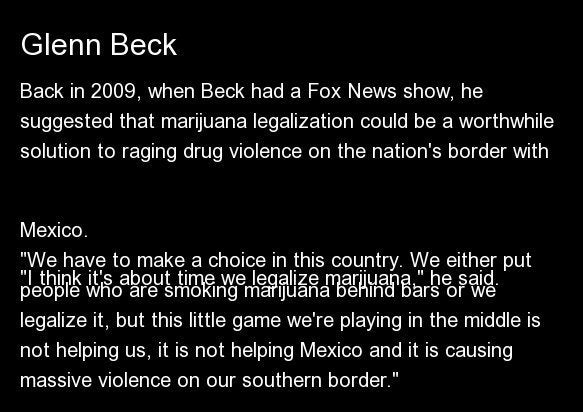 Billionaire Richard Branson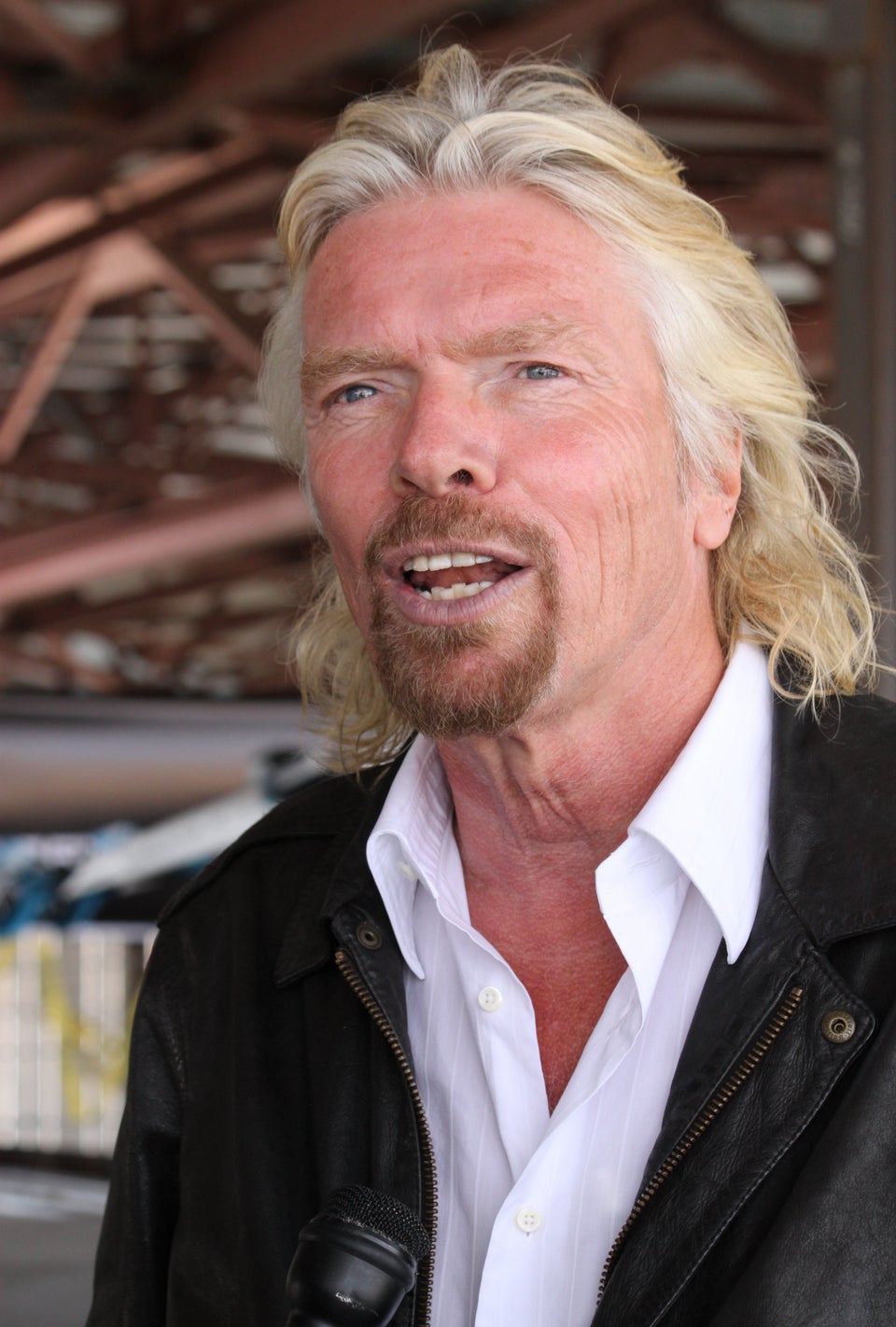 GOP Mega-Donor David Koch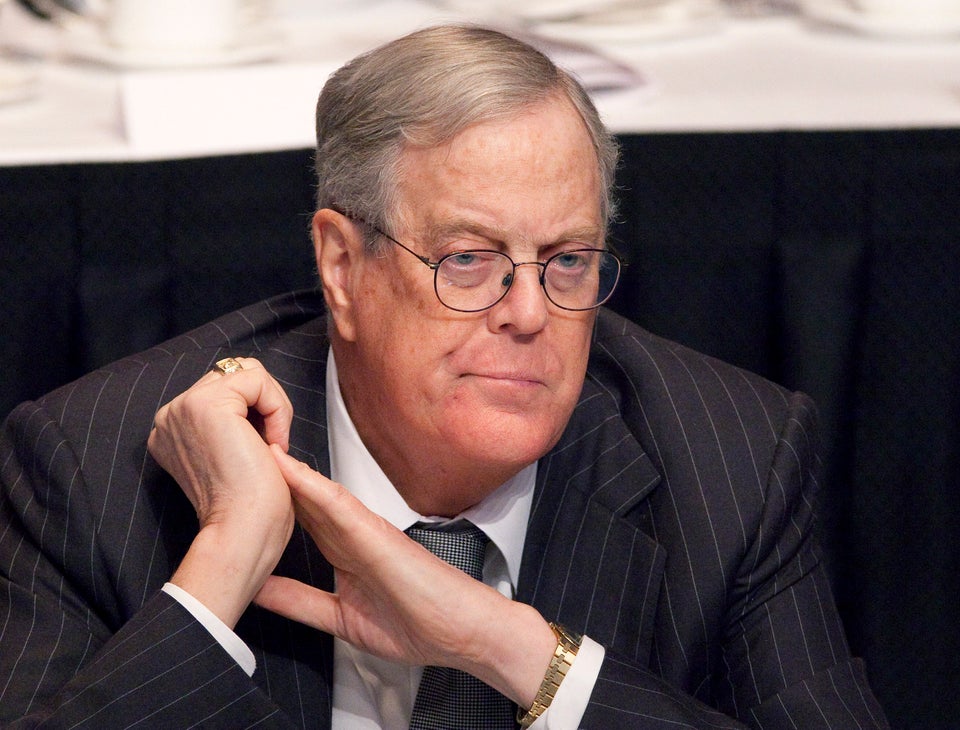 Texas Gov. Rick Perry (R)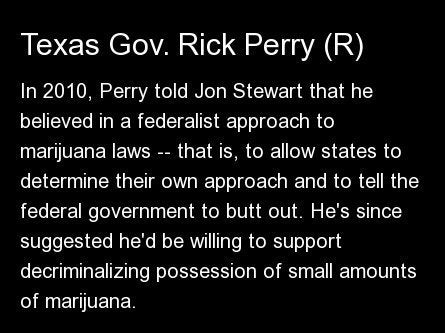 Actor Jack Nicholson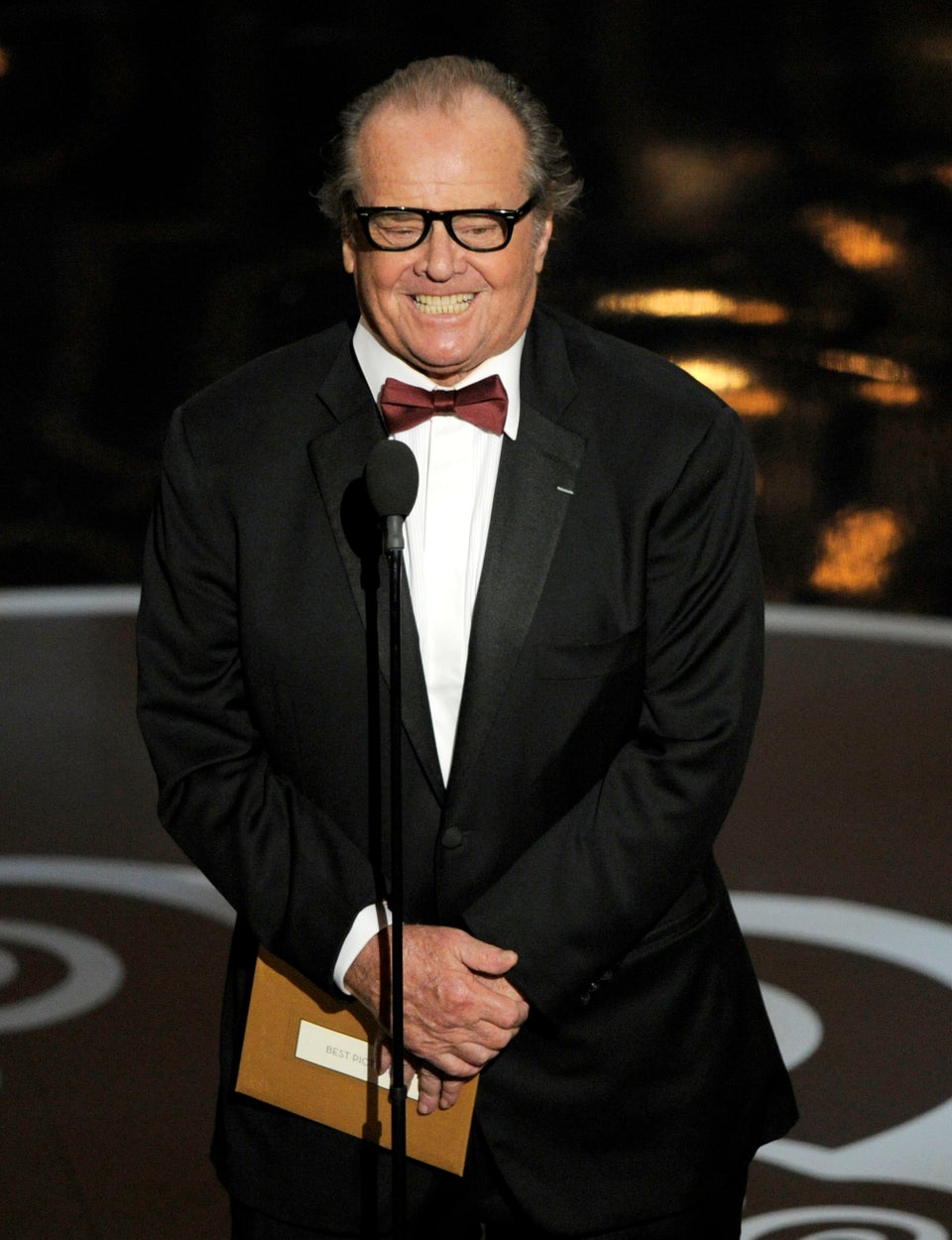 Former Utah Gov. Jon Huntsman (R)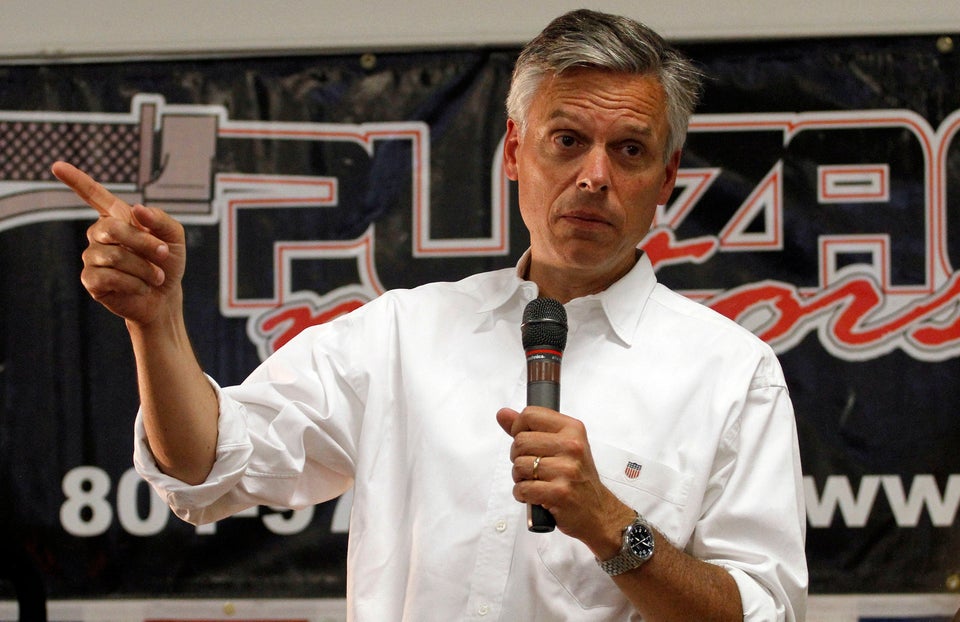 Former Alaska Gov. Sarah Palin (R)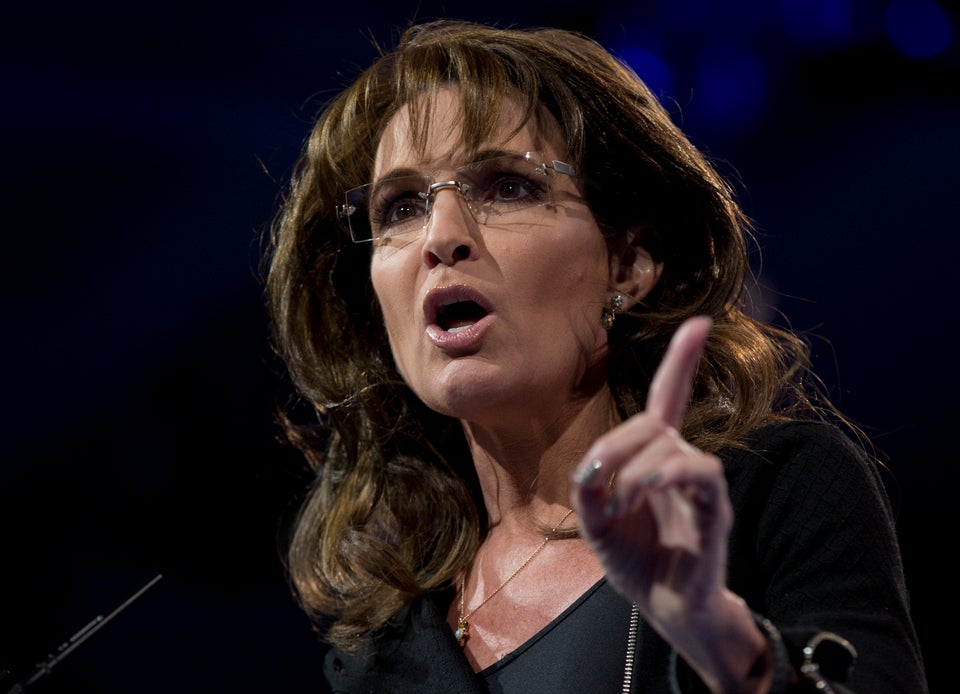 Former President Jimmy Carter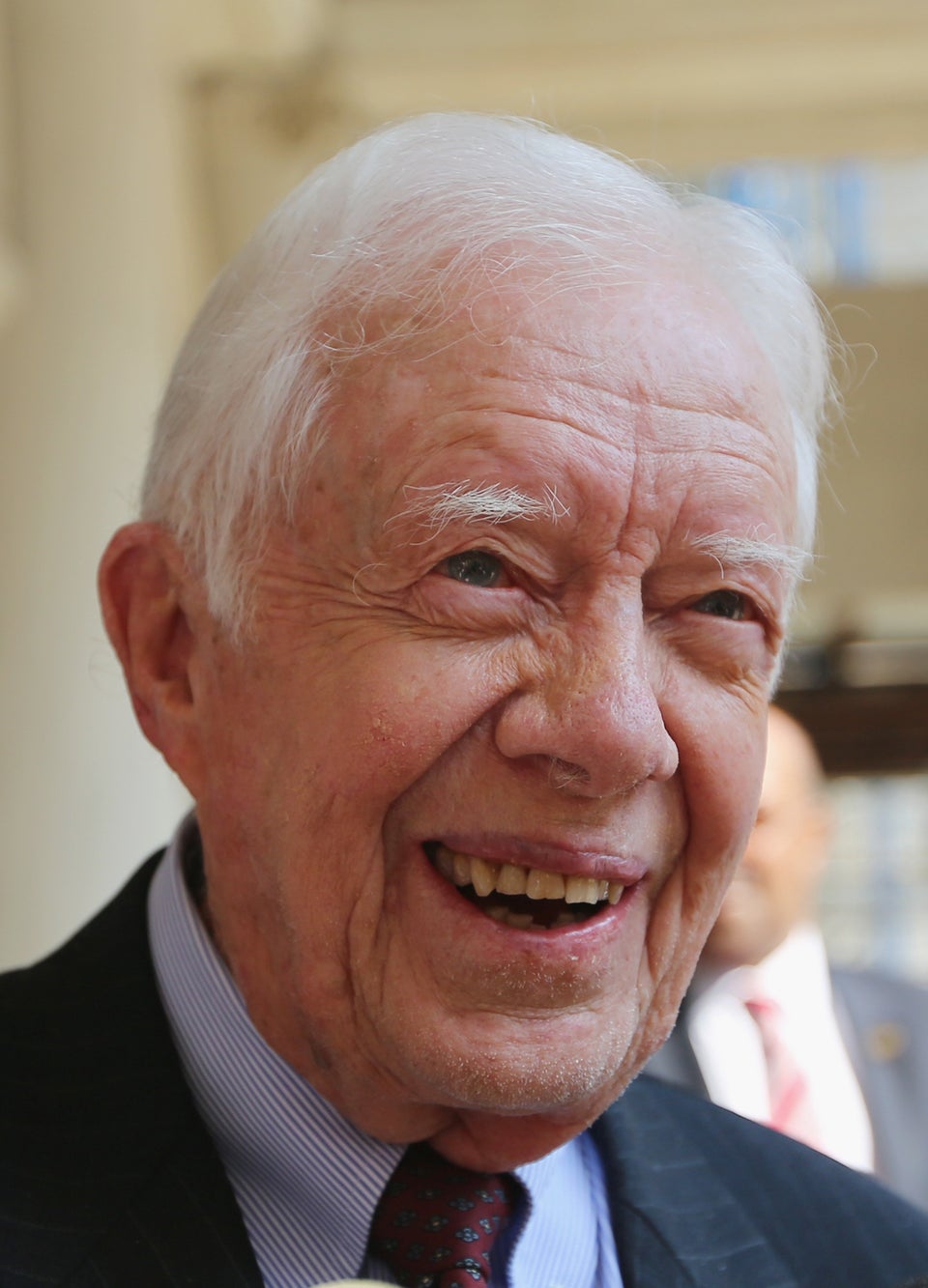 Former Virginia Attorney General Ken Cuccinelli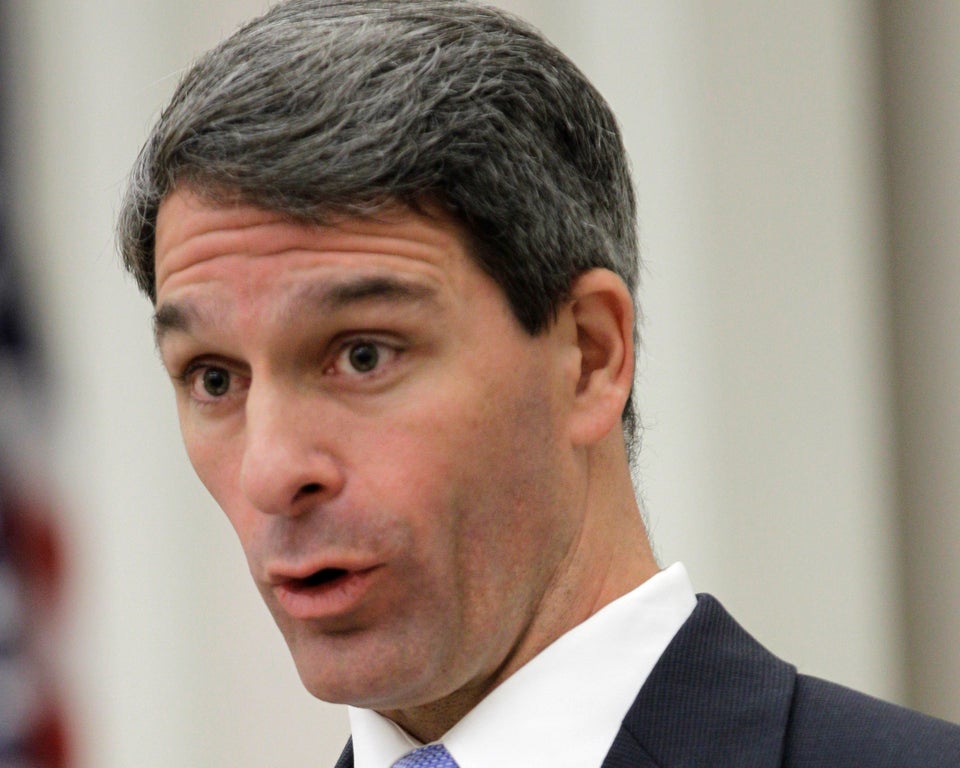 Columnist Dan Savage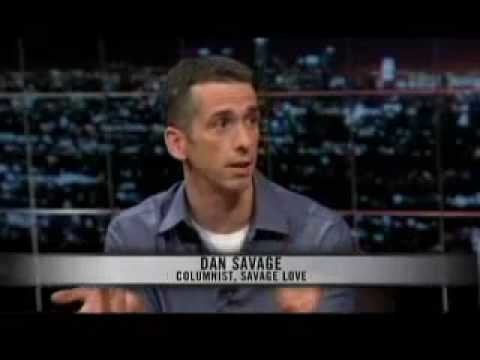 MSNBC's Al Sharpton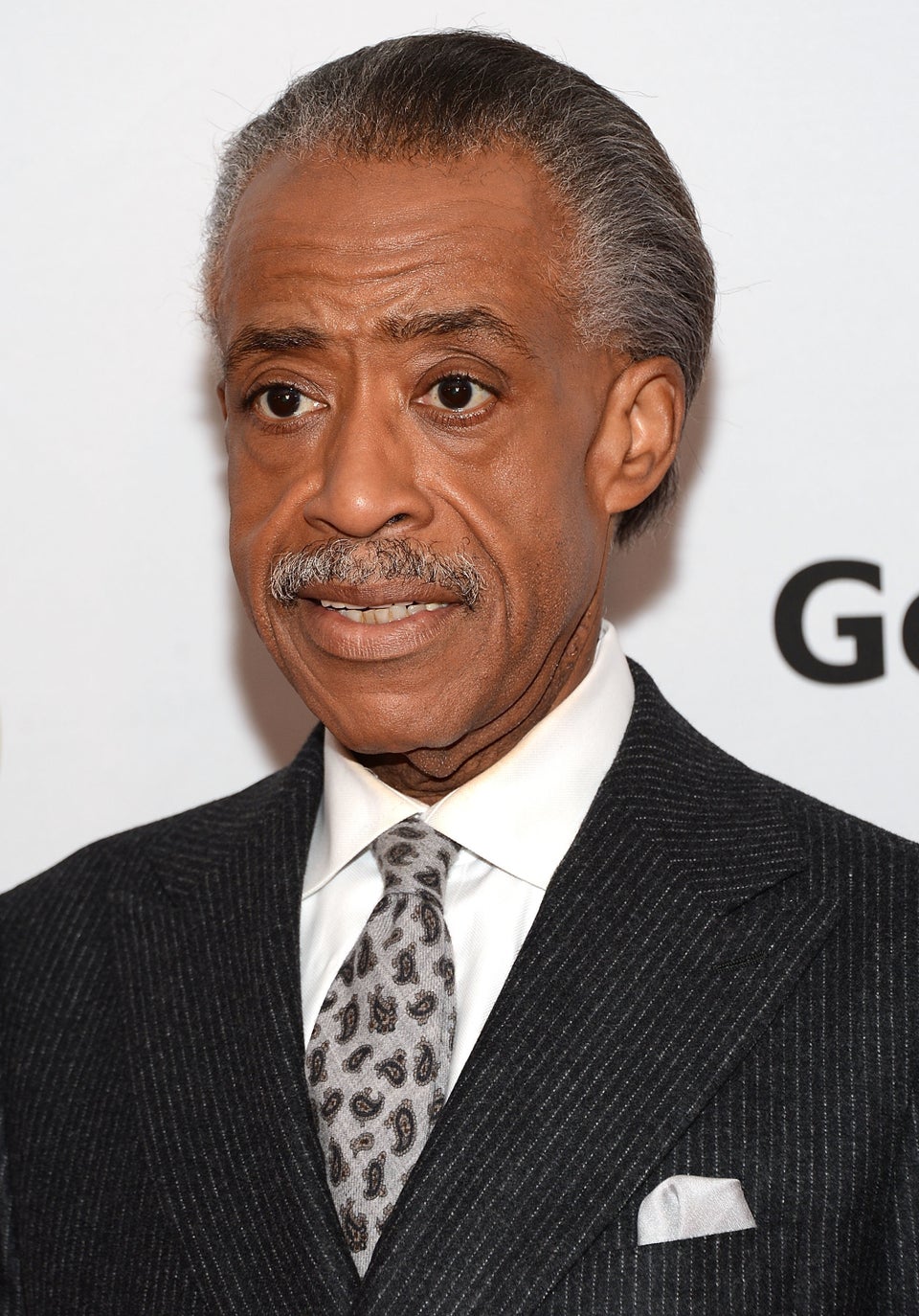 Former Rep. Tom Tancredo (R-Colo.)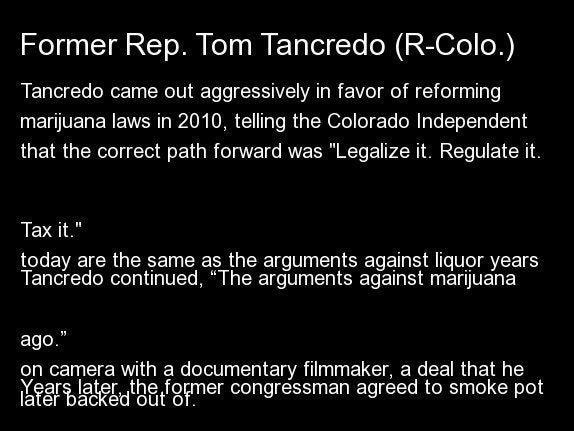 Popular in the Community