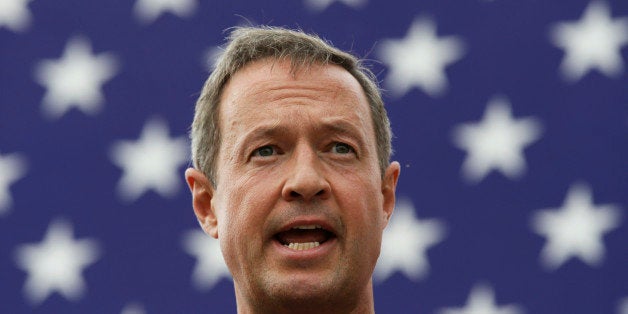 Gov. Martin O'Malley announced Tuesday that he will push for raising the minimum wage in Maryland to $10.10 an hour over the next two years, with automatic increases after that to keep pace with inflation.
O'Malley appeared at an evening rally outside the State House, which drew hundreds of union members, clergy, business owners and others who support a higher minimum wage.
"We all do better when we're all doing better," O'Malley told the crowd. He pointed out that 21 states have higher minimum wage rates than Maryland does now.
Lt. Gov. Anthony Brown, who is running to succeed the term-limited O'Malley, led the crowd in chants of "10-10." A spokesman for Brown said that would be the amount sought in an O'Malley administration bill.
Minutes later, O'Malley's Twitter account carried a post saying he would ask the General Assembly to raise the minimum wage to $10.10 an hour in three steps by 2016, with future increases pegged to the rising cost of living.
"This bill is for all Marylanders, not just the 67,000 earning $7.25 or less," read a post on the governor's Twitter account. "When workers have more money, businesses have more customers."
Raising the minimum wage is expected to be one of the most significant issues to be debated in Annapolis this legislative session. The General Assembly voted in 2005 to increase the wage $1 above the federal level, after Congress had left the rate unchanged for a decade. The current $7.25 has been in effect since 2009.
The plans is likely to draw fierce opposition from Republicans who say the state has created an unfriendly business environment, and some Democrats have cautioned against raising the rate too high.
Some businesses, including retailers and restaurants, oppose an increase, arguing it would force them to cut staff, cut workers' hours or even close down.
A minimum wage increase died in a Senate committee last year.
A coalition of labor, civil rights, religious and other progressive groups has been lobbying for the past year for an increase, arguing that guaranteeing low-wage workers a higher income helps lift people out of poverty while also boosting the economy.
The group, known as Raise Maryland, backs a $10.10 wage with future raises indexed to inflation. It has also proposed raising the base pay of restaurant and other workers who earn tips from 50 percent of minimum wage to 70 percent.
The campaign's organizers contend that a majority of Democrats in both chambers of the General Assembly have said they'll vote for their proposal.
Proponents of raising the minimum wage point to an analysis by the Economic Policy Institute, a liberal think tank, that found the increase would raise the income of 472,000 Marylanders by nearly $500 million over the next two years, with the added consumer spending supporting the creation of more than 4,000 new jobs.
Pascal Nji, a low-wage worker from Beltsville, told the crowd he did not make enough from temporary jobs that pay $8 an hour to support his wife and two children. They live with another family and have relied at times on donated food and school supplies, he said.
"I can't really claim to be a good daddy because I can't provide for them," he said.
While some major employers oppose the increase, campaign organizers say they've lined up 100 employers who favor it. Two of them spoke at the rally, including John Shepley, co-owner of Emory Knoll Farms in Street, who said his business raising plants for green roofs already pays its workers well above the minimum.
"If a little nine- to 10-person nursery in rural Harford County can do it, any business can do it," Shepley said.
The rally drew a bevy of lawmakers and other elected officials, including Attorney General Douglas F. Gansler, Brown's rival for the Democratic nomination for governor. That didn't stop Pat Moran, executive director of the state arm of the American Federation of State, County and Municipal Employees, from introducing Brown as the future chief executive.
Moran said Brown, as a delegate from Prince George's County years ago, helped lead an earlier legislative fight to increase the state minimum wage. The General Assembly back then voted to override a veto by Republican Gov. Robert L. Ehrlich Jr., who opposed the increase.
Baltimore Sun reporter Michael Dresser contributed to this article.
tim.wheeler@baltsun.com ___
(c)2014 The Baltimore Sun
Distributed by MCT Information Services
Before You Go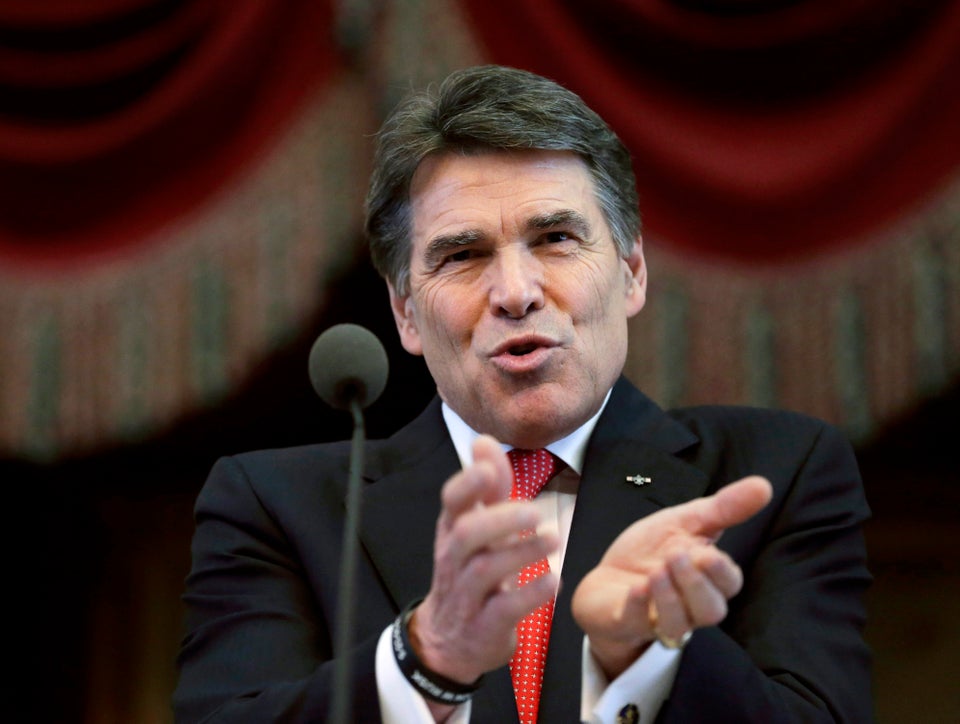 People Who Hate The Minimum Wage
Popular in the Community